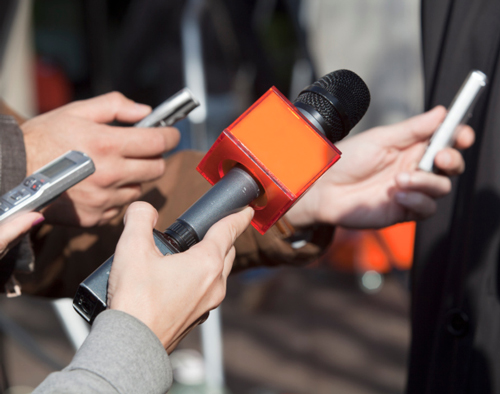 Grants Awarded to ECMC to Expand Innovative Outpatient Behavioral Health Programs
BUFFALO, NEW YORK—Erie County Medical Center (ECMC) Corporation today announced that it will receive funding from three local foundations for the expansion of two important outpatient behavioral health initiatives: development of an Intensive Outpatient Program (IOP) and the expansion of Help Center services through increased hours.
The Peter and Elizabeth C. Tower Foundation, Patrick P. Lee Foundation, and The John R. Oishei Foundation will award $258,118 each for a total of $774,354 over a five year period toward these two vital behavioral health programs.
Thomas J. Quatroche Jr., PhD, ECMC President and CEO said, "We are very grateful to these three amazing philanthropic organizations for their support and their confidence in ECMC's expert Behavioral Health caregivers. As our region's leader in comprehensive Behavioral Health services, we are committed to developing and implementing programs like IOP and further expanding existing services like the Help Center that will provide critically important care for the residents of Western New York and save lives."
Esther Annan, Program Officer for The John R. Oishei Foundation said, "Now more than ever, behavioral health services are a critical part of our community's wellbeing. We believe that ECMC's expanded services will provide care that is needed in WNY and we are pleased to join our fellow funders to support these outpatient initiatives."
Tracy Sawicki, Executive Director, The Peter and Elizabeth C. Tower Foundation said, "The Tower Foundation knows how important ECMC is to Western New York's mental health landscape. We're glad to work with the Lee and Oishei Foundations to help ECMC grow its ability to serve the community and fill gaps in mental health services."
Jane Mogavero, Esq., Executive Director, Patrick P. Lee Foundation said, "One of the Lee Foundation's top priorities is to ensure people living with mental illnesses have access to high-quality medical treatment and support services that enhance their quality of life. ECMC shares this goal and has been a valued partner in our work. With the extended hours at the Behavioral Health Help Center and the development of an Intensive Outpatient Program, there will be additional opportunities and entry points for community members to access the appropriate level of care they need. We are grateful to the team at ECMC for their leadership and continued commitment to expanding the mental health services in Western New York."
The new IOP is an adaptable model, a step-down from in-patient settings and ECMC's Partial Hospitalization Program (PHP) or a step-up from traditional outpatient programs for newly diagnosed patients.  With a variety of treatment methods, IOP provides access to medications and concentrated counseling services in a way that is tailored to fit specific needs.  Each patient, regardless of the program model, will engage in group, individual, and family psychotherapy.  Individualized case management, medication education, and therapeutic activities are also provided.  The program will create a new alternative to inpatient hospitalization, may shorten necessary hospital stays, and reduce readmissions by allowing for a transition to the IOP treatment model. IOP will fill a gap, allowing patients a choice of therapeutic methods.
The ECMC Help Center is an outpatient crisis walk-in clinical service designed to provide immediate relief to individuals in distress and help them maintain stability in their lives.  The Center is a short-term service or bridge to a longer-term resolution that best fits the patient's needs.  Social workers provide linkages to a full suite of wrap-around services including outpatient counseling, medication management, housing assistance, and veteran's benefits.  The ECMC Help Center provides critical care coordination of services to be certain that individuals receive the care they need while transitioning to an outpatient provider for on-going care.  Without the Help Center, individuals can often wait weeks to get appointments with outpatient providers. In this way ECMC is filling another critical gap in care.  Currently open 8am – 10pm Monday – Friday and 10am – 6pm on weekends and holidays, the newly awarded grant funds will help the Help Center expand hours of operation.
For additional information about the ECMC Help Center, see: http://www.ecmc.edu/health-services-and-doctors/behavioral-health/outpatient-behavioral-health-services/help-center/
About the Erie County Medical Center (ECMC) Corporation: The ECMC Corporation was established as a New York State Public Benefit Corporation and since 2004 has included an advanced academic medical center with 573 inpatient beds, on- and off-campus health centers, more than 30 outpatient specialty care services and Terrace View, a 390-bed long-term care facility.  ECMC is Western New York's only Level 1 Adult Trauma Center, as well as a regional center for burn care, behavioral health services, transplantation, medical oncology and head & neck cancer care, rehabilitation and a major teaching facility for the University at Buffalo.  Most ECMC physicians, dentists and pharmacists are dedicated faculty members of the university and/or members of a private practice plan.  More Western New York residents are choosing ECMC for exceptional patient care and patient experiences – the difference between healthcare and true care ™.  For additional information about ECMC, visit: www.ecmc.edu.