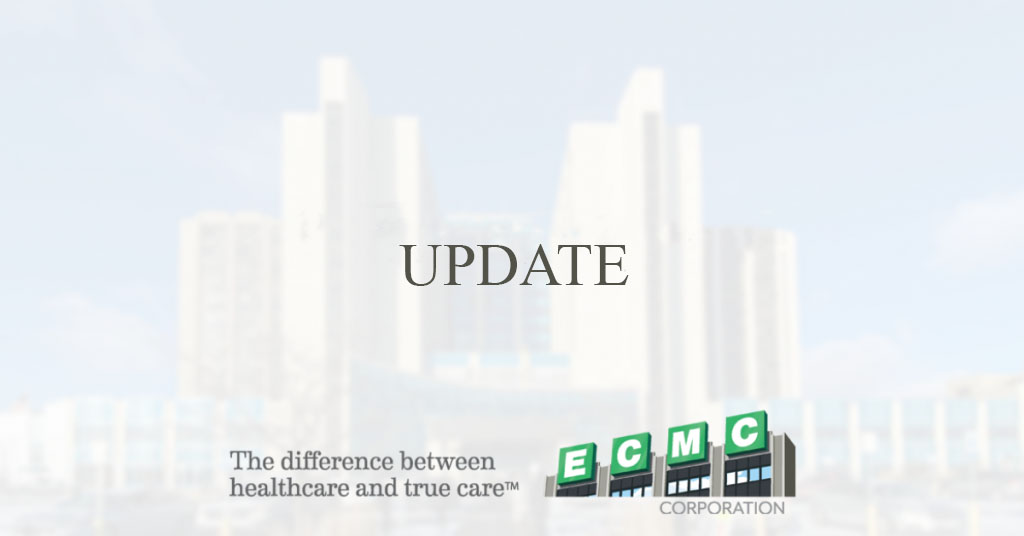 Erie County Medical Center Among Nation's Best for Social Responsibility and Health Equity
ECMC among best in nation at serving its patients and community, earning an "A' from national think tank. 
BUFFALO, NEW YORK – Erie County Medical Center has again been recognized by the Lown Institute for outstanding social responsibility, receiving an "A" grade on the 2023-24 Lown Institute Hospitals Index.  ECMC achieved this honor through strong performance across metrics of health equity, patient outcomes, and value of care, out of more than 3,600 hospitals nationwide.  In 2021, ECMC was ranked among the top 100 hospitals in the United States for racial inclusivity by the Lown Institute; in 2022 ECMC was ranked in the top 50 hospitals in the country for racial inclusivity.
ECMC ranked 8 out of 138 hospitals in New York State and 350 of 3,637 hospitals nationally on the Social Responsibility metric.  According to the Index, the hospital also received "A" grades in Equity and Value. These are independent rankings and hospitals do not apply or pay to be listed.
Thomas J. Quatroche Jr., PhD, ECMC President and CEO said, "This is just one more affirmation of ECMC's commitment to our entire community and our daily focus on health equity and racial diversity. I thank the entire ECMC Family, led by our Board of Directors, who dedicate themselves every day to provide the best care with dignity, kindness and compassion to our region's residents, ensuring that our healthcare services are inclusive of everyone who needs our care."
2023-24 Lown Hospitals Index for Social Responsibility Recognition earned by Erie County Medical Center:
Social Responsibility Grade: A
Health Equity Grade: A
Value of Care Grade: A
Community Benefit Grade: A
Inclusivity Grade: A
Avoiding Overuse Grade: A
Racial Inclusivity Grade: A
Vikas Saini, MD, President of the Lown Institute said, "When communities have access to socially responsible healthcare, our nation grows stronger.  That's why it's so important to hold up these high-performing hospitals as examples for others to follow."
The Lown Hospitals Index for Social Responsibility is the only ranking to include metrics of health equity and value of care alongside patient outcomes, creating a holistic view of hospitals as total community partners.  In the fourth annual and largest set of rankings to date, the 2023-24 Lown Index evaluates hospitals on 50+ measures – including novel metrics such as community benefit, racial inclusivity, and avoidance of overuse – for more than 3,600 hospitals nationwide.  Data sources include Medicare fee-for-service and Medicare Advantage claims, CMS patient safety data and hospital cost reports, and IRS 990 forms, among others. Full methodology can be found on the Lown Index website.  The Lown Institute is a nonpartisan think tank that generates bold ideas for a radically better system of health.  Learn more at www.LownHospitalsIndex.org.
ABOUT ERIE COUNTY MEDICAL CENTER (ECMC) CORPORATION: The ECMC Corporation was established as a New York State Public Benefit Corporation and since 2004 has included an advanced academic medical center with 573 inpatient beds, on- and off-campus health centers, more than 30 outpatient specialty care services and Terrace View, a 390-bed long-term care facility. ECMC is Western New York's only Level 1 Adult Trauma Center, as well as a regional center for burn care, behavioral health services, transplantation, medical oncology and head & neck cancer care, rehabilitation, and a major teaching facility for the University at Buffalo. Most ECMC physicians, dentists and pharmacists are dedicated faculty members of the university and/or members of a private practice plan. More Western New York residents are choosing ECMC for exceptional patient care and patient experiences – the difference between healthcare and true care™.