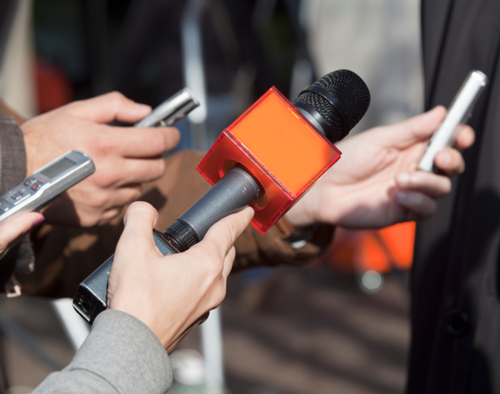 PROFESSIONAL ANNOUNCEMENT – Richard C. Embden Sr., MBA, PMP, is appointed as Vice President of Integrated Technology Systems
BUFFALO NEW YORK – Erie County Medical Center (ECMC) Corporation officials today announced an appointment to their executive leadership team.
Richard C. Embden Sr., MBA, PMP, is appointed as Vice President of Integrated Technology Systems. Rich Embden will oversee Erie County Medical Center's information technology department and work collaboratively with ECMC partners, including Kaleida Health.
Richard Embden, MBA, PMP, Vice President of Integrated Technology Systems, ECMC Corp.
Rich Embden has worked in healthcare leadership for 15 years in both provider and payer roles. He has led national and international technical teams spanning five states and offshore; with 110 plus direct reports, for the successful implementation, optimization, and support of enterprise-wide Electronic Health Record (EHR) technical and business initiatives.
For the past ten years, Rich served as a nationally recognized senior consultant specializing in the tactical implementation of executive strategy within large healthcare systems in which he was responsible for process improvement/reengineering, planning, business development, technical implementations, optimization, change management, contract management, vendor management and community relations. He also oversaw the Project Management Office (PMO) revenue cycle technical support and clinical informatics teams.
Rich contributed to the New Jersey Health Information Technology Commission in preparation for the Health Information Exchange (HIE) and Electronic Health Record (EHR) "meaningful use" regulation for hospital and physician practices. He was invited to Washington, DC, to assist the ONC / CMS (Office of the National Coordinator for Health Information Technology / Centers for Medicare & Medicaid Services) in the development of the EHR curriculum provided to community colleges and universities nationally, as well as the EHR workforce required for EHR adoption.
Rich Embden served as an Adjunct Professor for both Essex County Community College and Morristown Community College (New Jersey). He maintained further involvement in the community, having coaching high school basketball and football AAU (Amateur Athletic Union) and community teams.
Rich received his master's degree in Finance and bachelor's degree in Business Management from Nyack College, in Nyack New York. In addition, he has maintained his Project Management Professional (PMP) Certification in good standing for over ten years.
ABOUT ERIE COUNTY MEDICAL CENTER (ECMC) CORPORATION: The ECMC Corporation was established as a New York State Public Benefit Corporation and since 2004 has included an advanced academic medical center with 573 inpatient beds, on- and off-campus health centers, more than 30 outpatient specialty care services and Terrace View, a 390-bed long-term care facility. ECMC is Western New York's only Level 1 Adult Trauma Center, as well as a regional center for burn care, behavioral health services, transplantation, medical oncology and head & neck cancer care, rehabilitation and a major teaching facility for the University at Buffalo. Most ECMC physicians, dentists and pharmacists are dedicated faculty members of the university and/or members of a private practice plan. More Western New York residents are choosing ECMC for exceptional patient care and patient experiences – the difference between healthcare and true care™.