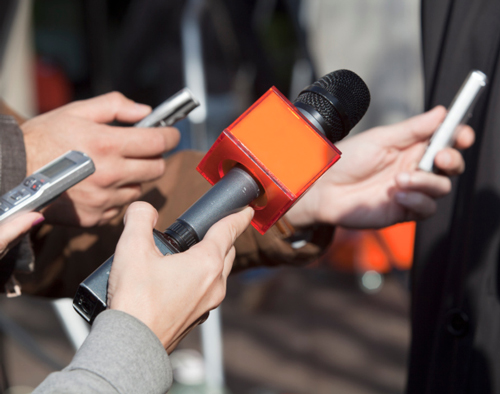 NYSDOH Approves ECMC's New Emergency Department Project
Required state approval clears way for new state-of-the-art Trauma Center/Emergency Department
BUFFALO, NEW YORK-Erie County Medical Center (ECMC) Corporation today announced that the New York State Department of Health (NYSDOH) has unanimously approved ECMC's Certificate Of Need (CON) for construction of the hospital's future Trauma Center/Emergency Department (TC/ED). The action took place through DOH's Public Health and Health Planning Council.
ECMC Corporation President and CEO Thomas J. Quatroche Jr., PhD said, "We are very pleased that the new ECMC Trauma Center and Emergency Department Certificate of Need was approved, which now enables the hospital to move forward with this critically important project that will further strengthen ECMC as Western New York's only Level 1 Adult Trauma Center and provide our highly skilled caregivers with the very best setting to save lives. To date, we have raised $3 million in our capital campaign and we are humbled by the strong community support for this project."
 
ECMC operates the region's only Level 1 Adult Trauma Center serving the eight counties of Western New York and beyond. With board-certified specialists standing by 24/7 to care for the sickest and most severely injured patients, ECMC Trauma/Emergency services are vital to the region. ECMC's Trauma Center/Emergency Department is a gateway to medical expertise, highlighted by its relationships with other hospitals that transfer to ECMC their most critical patients to receive lifesaving emergency/trauma treatment. In addition, the TC/ED plays an important role in ECMC's affiliation with the University at Buffalo as a teaching hospital for residents attending the University's Jacobs School of Medicine and Biomedical Sciences.
ECMC's Emergency Department (ED) was initially built in the 1970's and later renovated in the mid-1990's to treat an expected 45,000 patients per year. In 2016, the ED cared for 70,000 patients. This number is anticipated to reach 75,319 visits by 2024, representing a 30% increase from 2010. Visits to the Trauma Center continue to grow at a steady rate – a trend that would have continued to stretch ECMC's capacity to serve patients in its existing facility.  
 
The new ECMC facility will: double the square footage for lifesaving care and improved patient experiences; add four new trauma resuscitation suites to bring priority care to the most critically injured patients; increase treatment rooms to 54 treatment stations for greater privacy and patient-centered care; provide direct access from the rooftop helipad, as well as intradepartmental radiology for faster testing and diagnosis; shorten wait times for patients with minor medical concerns; improve efficiency, flow, and interaction between patients and caregivers; include private rooms to better accommodate patients and their families; add space to support ECMC's role as WNY's regional emergency preparedness center, ready for any type of disaster or mass casualty event, including specialized rooms for contagious diseases or conditions; include dedicated rooms with showers for victims of sexual assault, supporting ECMC's role as a dedicated SAFE center; and better accommodate the ever-growing demand for emergency care.  
 
Following a competitive bid process, Pike Construction has been selected as the project general contractor. The estimated timetable includes commencing site preparation during the fall of 2017 and completion in 2019.