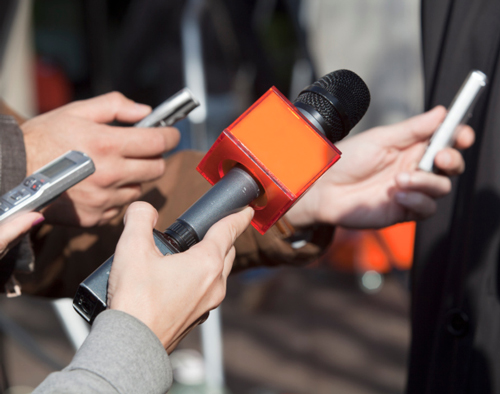 ECMC Set To Celebrate 100th Anniversary
1918 Opening of Buffalo City Hospital at Grider Street location to be commemorated with variety of celebrations during centennial year; Celebrating a Century of True Care is centennial's theme.
BUFFALO, NEW YORK- On March 19, 1918, the then new Buffalo City Hospital at 462 Grider Street opened as a public general hospital with 415 beds and the resources to provide special care for tuberculosis patients and those with acute communicable diseases. And so began the century of healthcare services being delivered from ECMC's campus on the East Side of the City of Buffalo. In planning for the future hospital in 1916, the architects Green & Wicks wrote in publication The Modern Hospital, "The ideal hospital…will be so arranged, constructed, and administered as to make each patient realize on leaving that [their] stay has been made as comfortable and pleasant as possible."
The former 82-acre West Farm was transformed into what eventually became Erie County Medical Center Corporation's current healthcare campus, home to the region's only Level 1 Adult Trauma Center, Centers of Excellence for Behavioral Health, and Transplantation and Kidney Care, as well as Centers for Orthopaedic Care, Rehabilitation Medicine, Head and Neck Oncology, Bariatrics and myriad specialty care services, including neurology, urology, dentistry, burn treatment, general surgery and gastroenterology. The theme for the hospital's 100th anniversary is: Celebrating a Century of True Care.
ECMCC President and CEO Thomas J. Quatroche Jr., Ph.D. said, "We are honored and privileged in 2018 to commemorate the 100th anniversary of the hospital, recognizing all of the thousands of remarkable physicians, nurses and support staff who established the Buffalo City Hospital, nurtured it through the era of Meyer Memorial Hospital and today have continued the tradition at ECMC of delivering quality healthcare services for every patient who comes into our care. Ours is a remarkable history, punctuated by groundbreaking medical care and cutting-edge medical education that distinguish ECMC as a leading hospital for our region, state and beyond. We look forward to sharing ECMC's tremendous historical legacy throughout this year."
Included in ECMC's centennial celebration plans in 2018 are the following activities:
100 Days of ECMC
Beginning December 28th and concluding on March 18, 2018, ECMC will post via social media historical facts about the hospital's origins and development over the past 100 years.
Community Celebration
On Sunday March 18th, the hospital will host on its campus a Community Celebration to commemorate the centennial.
Commemorative 100th Anniversary History
A special commemorative history of the hospital will be published as part of the Community Celebration.
Various facts that will be shared as part of the 100 Days of ECMC, include:
Buffalo City Hospital School of Nursing was founded in 1919. It was the first diploma nursing school in Buffalo to include university courses, racially integrate students, and admit men.
Buffalo City Hospital's three-year residency program in medicine begins in 1930. Also in the 1930s, the hospital received the full and unqualified approval of the American College of Surgeons as being acceptable for graduate training in surgery and surgical specialties.
Meyer Memorial Hospital opens a new outpatient clinic for children with polio in 1952.
In 1965, the Intensive Care Unit opens to provide highly concentrated medical and nursing care.
Meyer Memorial's Anita Dorr, R.N. designs the first crash cart in her basement in 1968. It was designed to hold all the most essential tools and drugs needed in a medical crisis, particularly a patient in cardiac arrest. Originally known as the Dorr Cart, today's crash cart used universally in Emergency Departments contains defibrillators, advanced cardiac life support drugs, and other emergency medical items.
In 1972, Dr. Helen Ranney received a Rev. Martin Luther King, Jr. Medical Achievement Award in recognition for her research in sickle cell anemia. Through her research, Dr. Ranney hoped to make it possible for patients to more easily manage this disease.
Thanks to its high standards of care, ECMC is named the region's designated trauma center in 1989.
In 1999, the rooftop heliport opens at ECMC, saving time and saving lives.
In 2004, the ECMC Healthcare Network becomes an autonomous health system as a not-for-profit public benefit corporation and is renamed the Erie County Medical Center Corporation (ECMCC).
To make health care more efficient, improve quality, avoid duplication of medical services and make them more accessible, ECMCC and Kaleida Health join forces in 2008 to create the Great Lakes Health System of Western New York, which also includes the University at Buffalo and The Center for Hospice & Palliative Care.
In 2017, Russell J. Salvatore donated $1 million to the hospital's capital campaign for the building of a new trauma center and emergency department.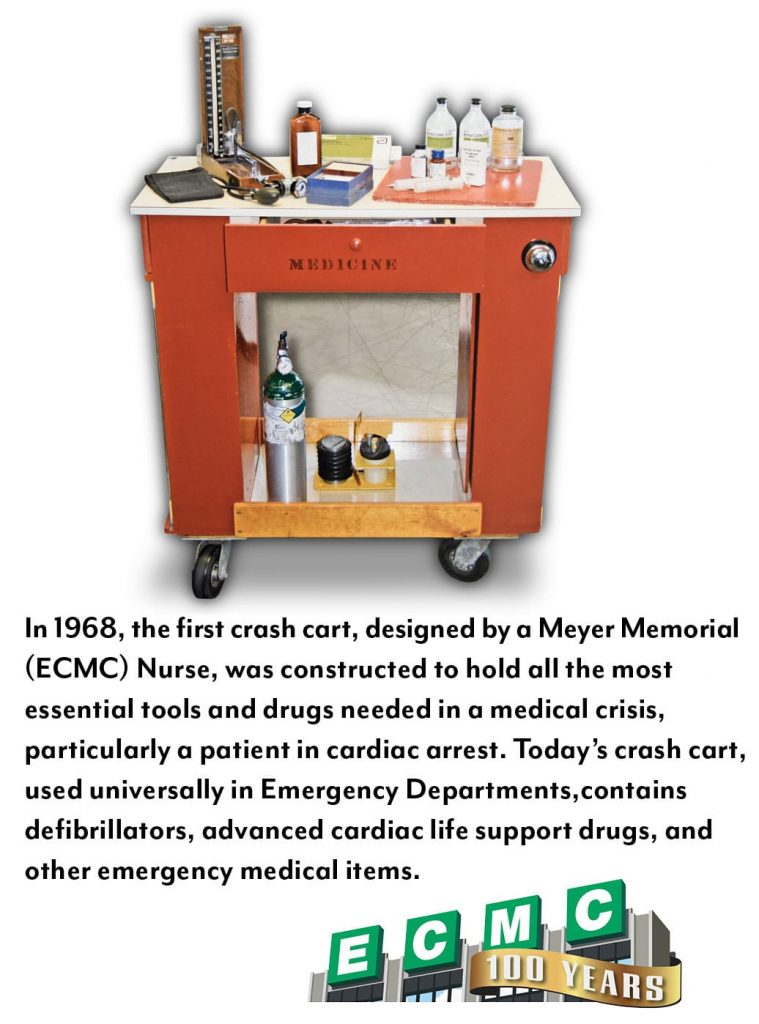 ABOUT ERIE COUNTY MEDICAL CENTER (ECMC) CORPORATION: The ECMC Corporation was established as a New York State Public Benefit Corporation and since 2004 has included an advanced academic medical center with 583 inpatient beds, on- and off-campus health centers, more than 30 outpatient specialty care services and Terrace View, a 390-bed long-term care facility.  ECMC is Western New York's only Level 1 Adult Trauma Center, as well as a regional center for burn care, behavioral health services, transplantation, medical oncology and head & neck cancer care, rehabilitation and a major teaching facility for the University at Buffalo.  Most ECMC physicians, dentists and pharmacists are dedicated faculty members of the university and/or members of a private practice plan.  More Western New York residents are choosing ECMC for exceptional patient care and patient experiences-the difference between healthcare and true care™.