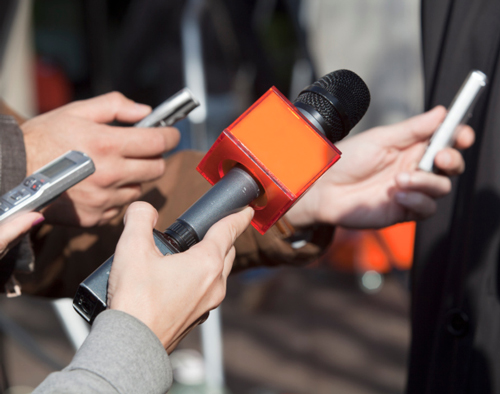 ECMC Internal Medicine Center Earns NCQA "Patient-Centered Medical Home Recognition"
National organization's quality standards based on use of systematic, patient-centered, coordinated care that supports access, communication and patient involvement.
Erie County Medical Center (ECMC) Corporation today announced that the National Committee for Quality Assurance (NCQA) informed ECMC that its Internal Medicine Center has achieved recognition status for "Patient-Centered Medical Home™ (PCMH™), Recognized–Level 3." The effective dates of this Recognition begin March 6, 2017 and expire March 6, 2020.

ECMCC President and CEO Thomas J. Quatroche Jr., Ph.D. said, "For the second time in five months, the National Committee for Quality Assurance has bestowed their highest level of recognition status on an important health care service at ECMC. This is yet another example, from a national organization, of the high quality care and services our caregivers provide to the residents of Western New York. As ECMC continues to be a leader in transforming healthcare in Western New York with our partners at the University at Buffalo, the Patient–Centered Medical Home effort demonstrates that we are on the forefront of bringing the right care at the right place at the right time to the patients of our community to improve the health of the community. "
NCQA President Margaret E. O'Kane said, "The NCQA Patient-Centered Medical Home is a model of 21st century primary care that combines access, teamwork and technology to deliver quality care and improve health. NCQA's PCMH 2014 Recognition shows that the ECMC Family Health Center has tools, systems and resources to provide patients with the right care at the right time."
ECMC's Internal Medicine Center, in partnership with UB Internal Medicine, offers access to a diverse group of university physicians for primary care. Adults and seniors have easy access to a variety of physicians, including primary care physicians, geriatric specialists for senior care, and an integrated variety of specialist physicians including podiatrists, rheumatologists and endocrinologists. The Internal Medicine Center offers flexible scheduling, including early morning hours and walk-in sick or urgent appointments. Our doctors are on call 24 hours a day, and our patients can also always speak to a nurse by phone during business hours to discuss any health questions and concerns.
The NCQA Patient-Centered Medical Home program reflects the input of the American College of Physicians (ACP), American Academy of Family Physicians (AAFP), American Academy of Pediatrics (AAP) and American Osteopathic Association (AOA) and others in extension of the Physician Practice Connections Program. It was developed to assess whether physician practices are functioning as medical homes and recognize them for these efforts. The Patient-Centered Medical Home standards emphasize the use of systematic, patient-centered, coordinated care that supports access, communication and patient involvement.
The Patient-Centered Medical Home (PCMH) is a model of care that emphasizes care coordination and communication to transform primary care into "what patients want it to be".
NCQA PCMH Recognition is the most widely adopted model for transforming primary care practices into medical homes. Research confirms medical homes can lead to higher quality and lower costs, and can improve patients' and providers' experience of care.
Previous NCQA Level-3 recognition status was granted to ECMC's Family Health Center in November 2016.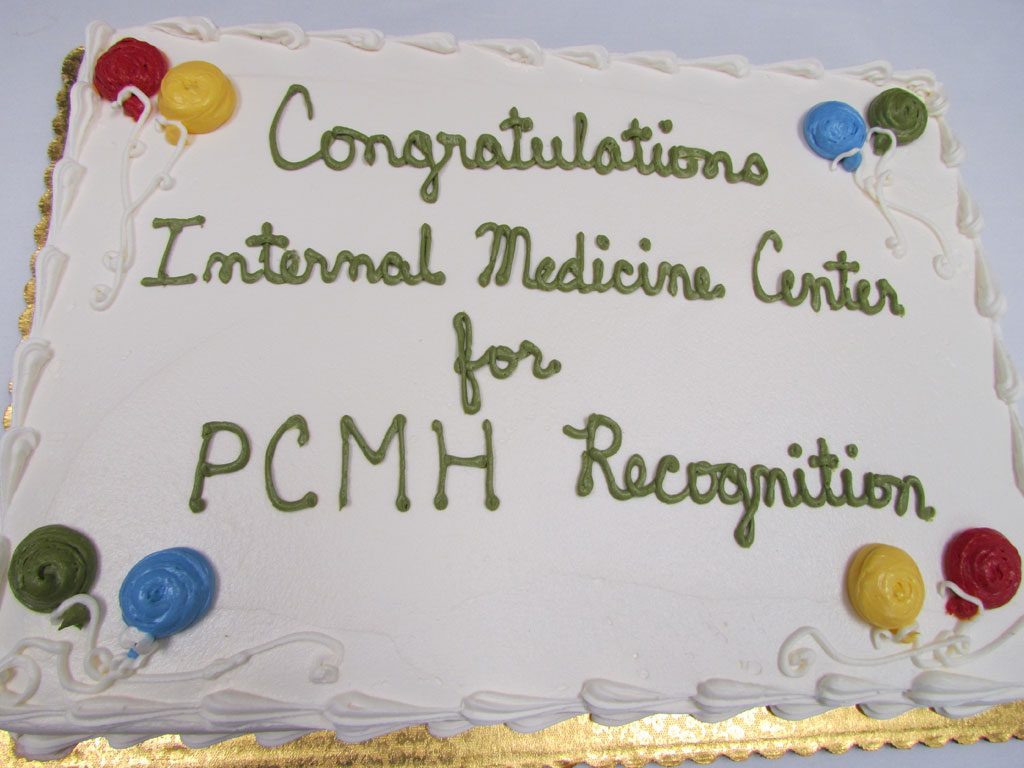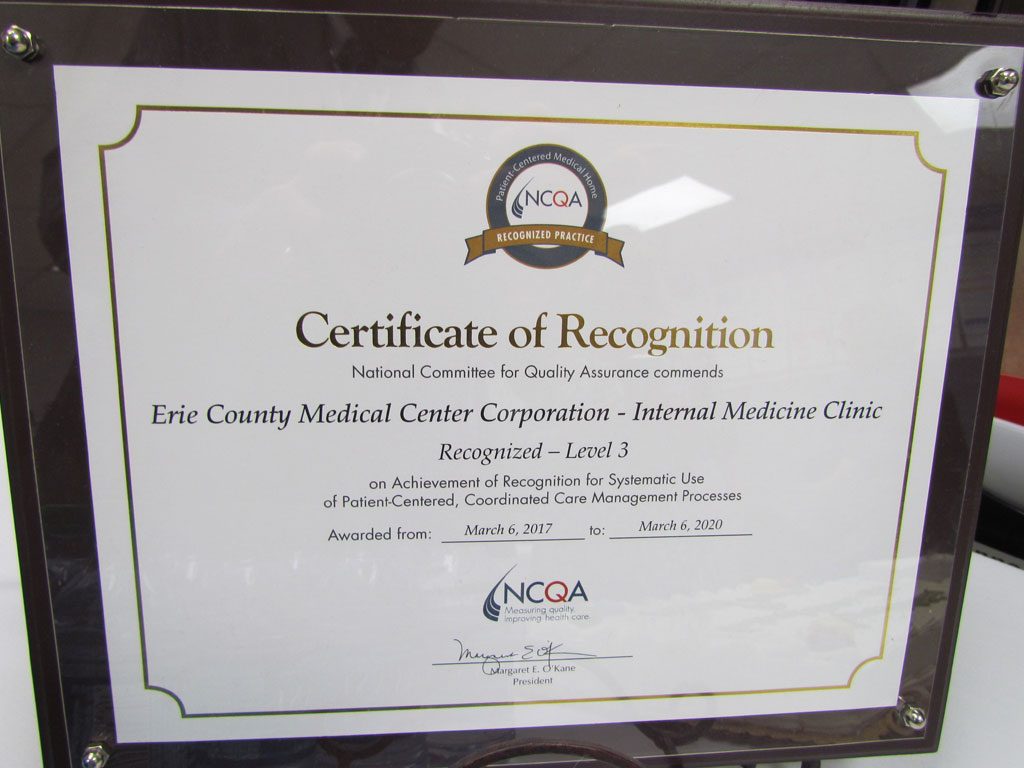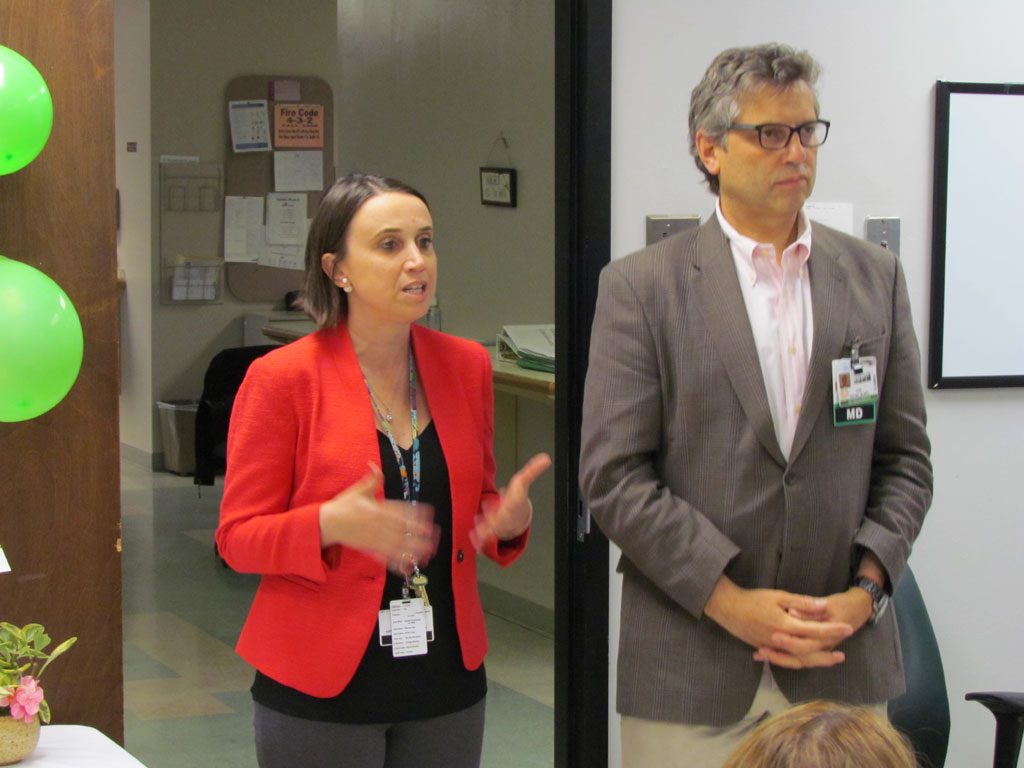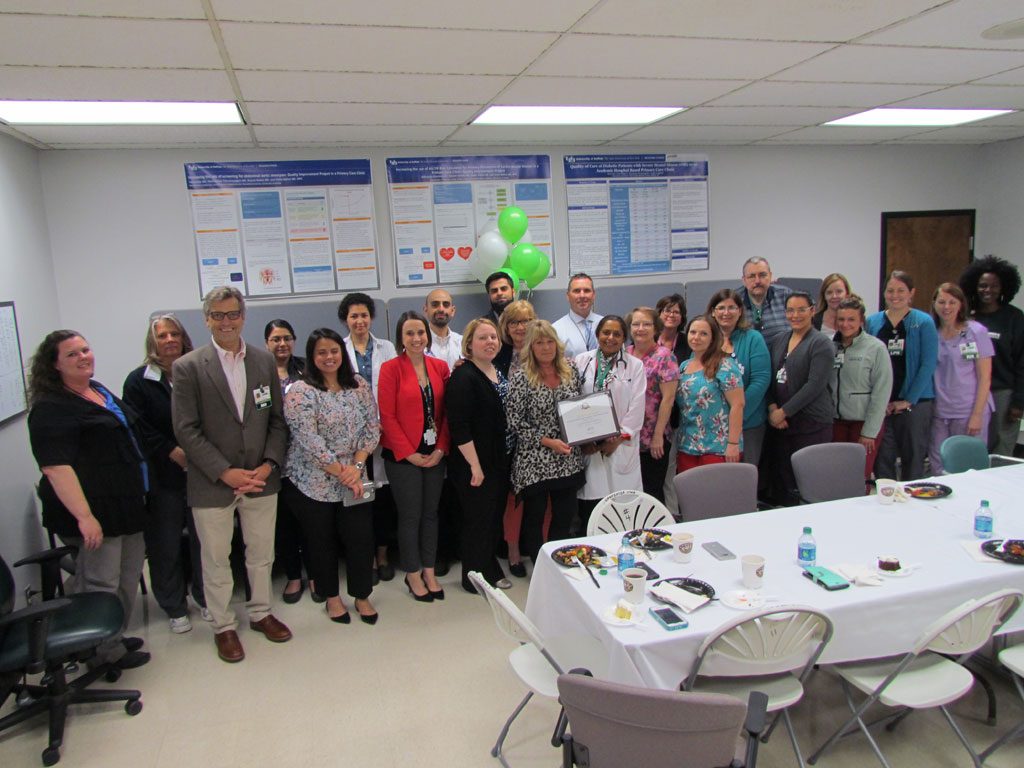 ABOUT NCQA: NCQA is a private, non-profit organization dedicated to improving health care quality. NCQA accredits and certifies a wide range of health care organizations. It also recognizes clinicians and practices in key areas of performance. NCQA is committed to providing health care quality information for consumers, purchasers, health care providers and researchers. NCQA recognizes the vital role clinicians play in advancing quality. The Recognition Programs assess whether clinicians and practices support the delivery of high-quality care. The Recognition Programs are built on evidence-based, nationally recognized clinical standards of care. The official NCQA directory of Recognized Clinicians can be accessed at http://recognition.ncqa.org.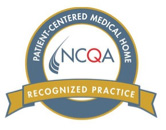 *Patient-Centered Medical Home™ (PCMH™) is a trademark of the National Committee for Quality Assurance.
ABOUT ERIE COUNTY MEDICAL CENTER (ECMC) CORPORATION:  The ECMC Corporation was established as a  New York State Public Benefit Corporation and since 2004 has  included an advanced academic medical center with 602 inpatient beds, on- and off-campus health centers, more than 30 outpatient specialty care services and Terrace View, a 390-bed long-term care facility.  ECMC is Western New York's only Level 1 Adult Trauma Center, as well as a regional center for burn care, behavioral health services, transplantation, medical oncology and head & neck cancer care, rehabilitation and a major teaching facility for the University at Buffalo.  Most ECMC physicians, dentists and pharmacists are dedicated faculty members of the university and/or members of a private practice plan.  More Western New York residents are choosing ECMC for exceptional patient care and patient experiences—the difference between healthcare and true care™.