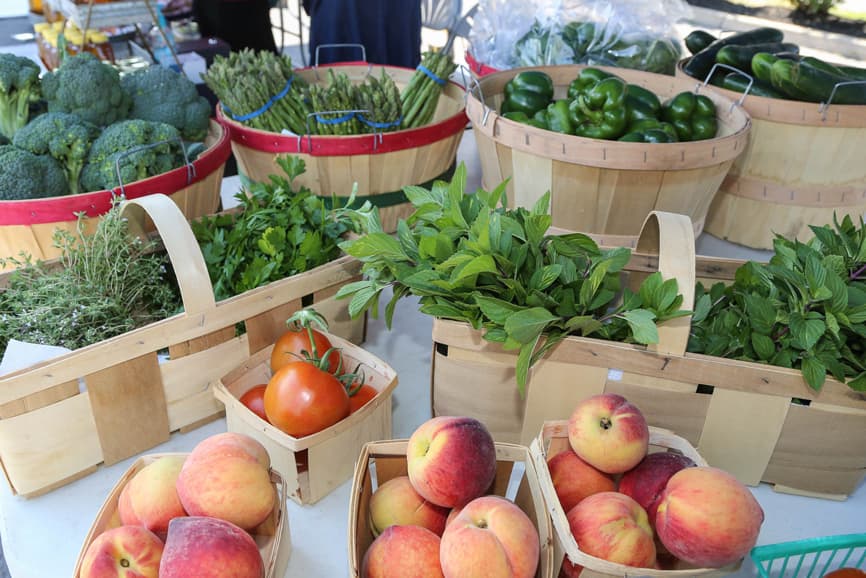 ECMC Farmers' Market at Grider
10th Annual Opening Day and "Blessing of the Market" held today
BUFFALO, NEW YORK – Erie County Medical Center (ECMC) Corporation and ECMC Foundation today opened the Farmers' Market at Grider for the tenth season. ECMC pastoral care staff, administrators, vendors and area residents joined today in the annual "Blessing of the Market."
The Farmers' Market at Grider is a community resource providing access to healthy food and promoting healthy lifestyles in the 14215 zip code area of Buffalo. The goal is to improve the health and eating habits of residents in the neighborhood and the hospital community by bringing fresh produce and other healthy goods to this section of the city. Most vendors accept EBT/SNAP benefits. The Market includes free youth outreach programs, food demonstrations, and gardening classes.
The Farmers' Market at Grider is located at 351 Grider Street across from ECMC and is now open each Friday from June 8th through August 31st, 2018; from 10:00 A.M. to 2:00 P.M.
The Farmers' Market at Grider is sponsored by M&T Bank. Market partners include: the American Heritage Food Co-Op, Field & Fork Network, Double Up Food Bucks, WBLK 93.7 FM, UnitedHealthcare Community Plan, and Cornell University Cooperative Extension.
Additionally, free opportunities are available for local farmers, food producers and other vendors to participate in this market to offer produce, meats, eggs, cheese, plants, flowers and locally produced food products. Interested vendors are invited to contact ECMC director of community relations Kelly Showard at 716-898-4737.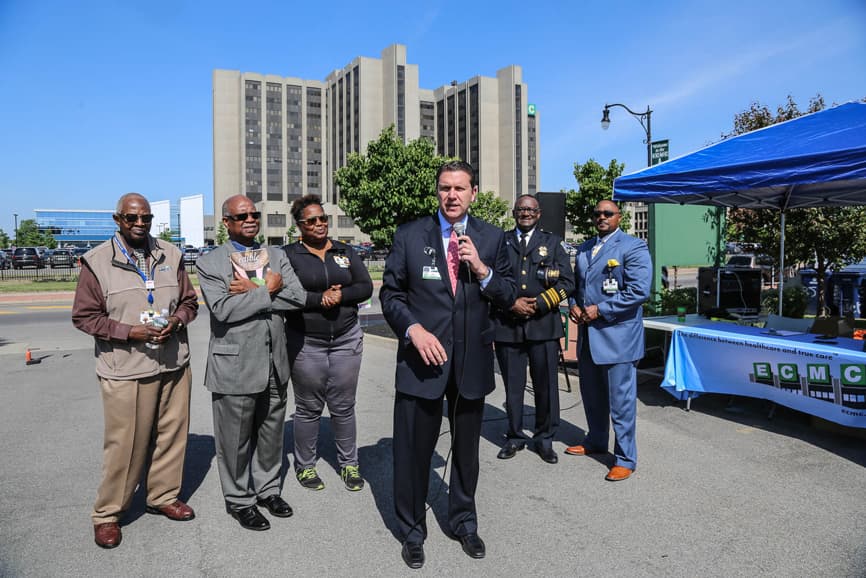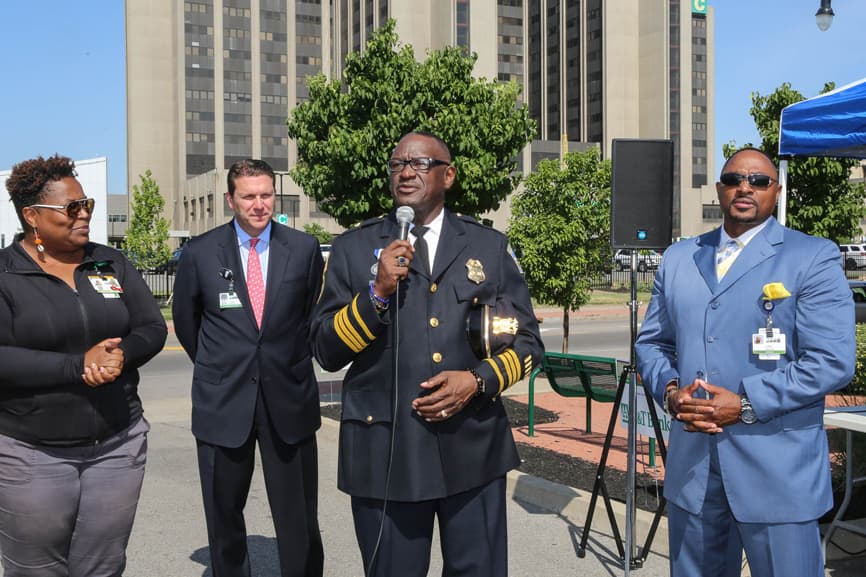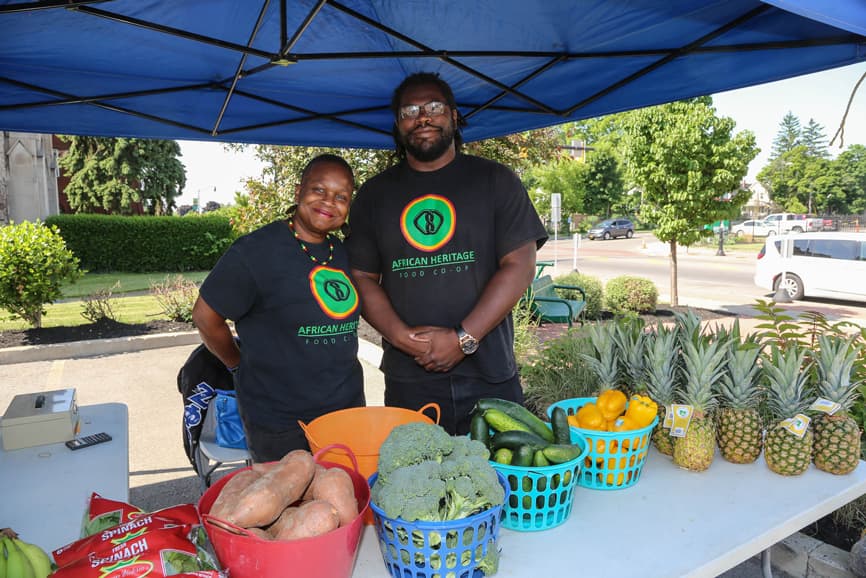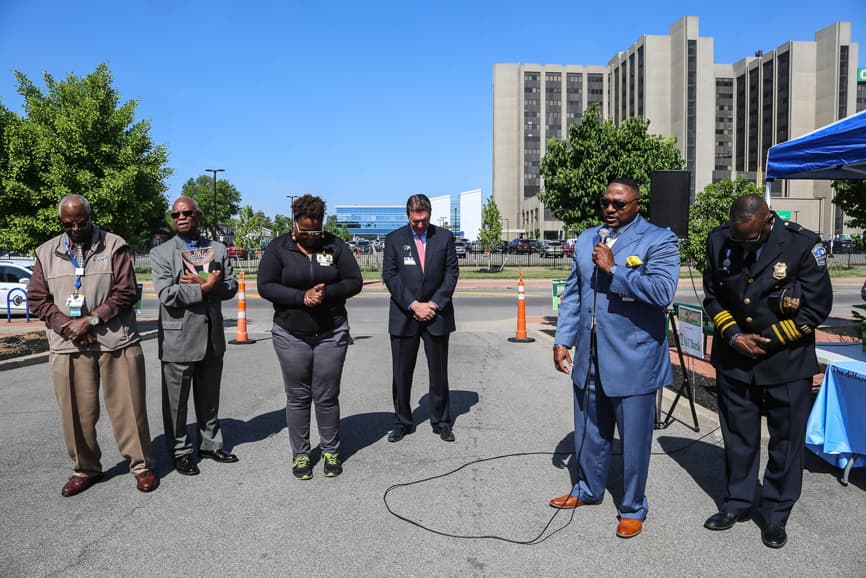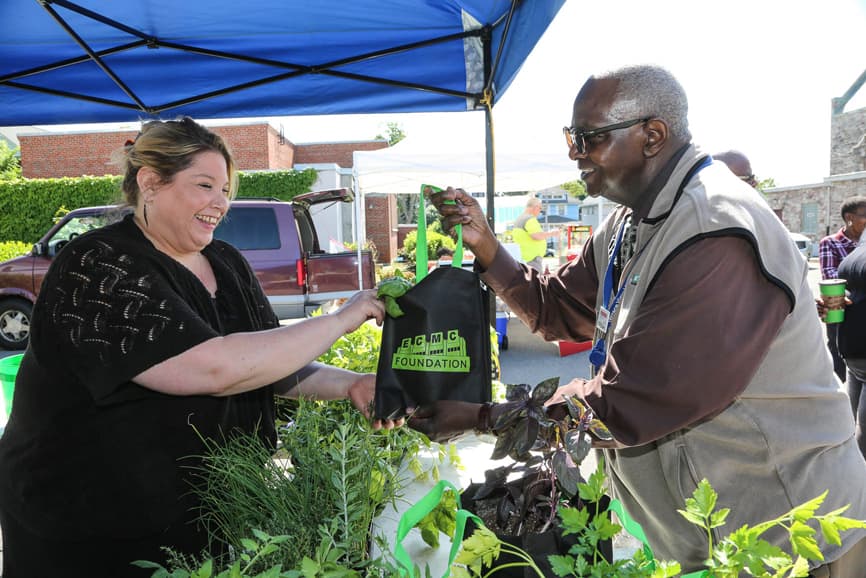 ABOUT ECMC FOUNDATION: From lifesaving surgery for trauma patients to the extra support that makes a difficult time easier for visiting families, ECMC offers true care at every level. ECMC Foundation, a not-for-profit corporation, enhances what ECMC offers to our patients and community, secures the resources that make all the difference, and takes on initiatives to financially support the lifesaving work of ECMC. As our community hospital, ECMC serves a range of patients and families across Western New York. Through generous community support and building connections throughout our region, the Foundation strives to make more possible for our patients, their families, and our community.
ABOUT ERIE COUNTY MEDICAL CENTER (ECMC) CORPORATION: The ECMC Corporation was established as a New York State Public Benefit Corporation and since 2004 has included an advanced academic medical center with 593 inpatient beds, on- and off-campus health centers, more than 30 outpatient specialty care services and Terrace View, a 390-bed long-term care facility. ECMC is Western New York's only Level 1 Adult Trauma Center, as well as a regional center for burn care, behavioral health services, transplantation, medical oncology and head & neck cancer care, rehabilitation and a major teaching facility for the University at Buffalo. Most ECMC physicians, dentists and pharmacists are dedicated faculty members of the university and/or members of a private practice plan. More Western New York residents are choosing ECMC for exceptional patient care and patient experiences – the difference between healthcare and true care™.