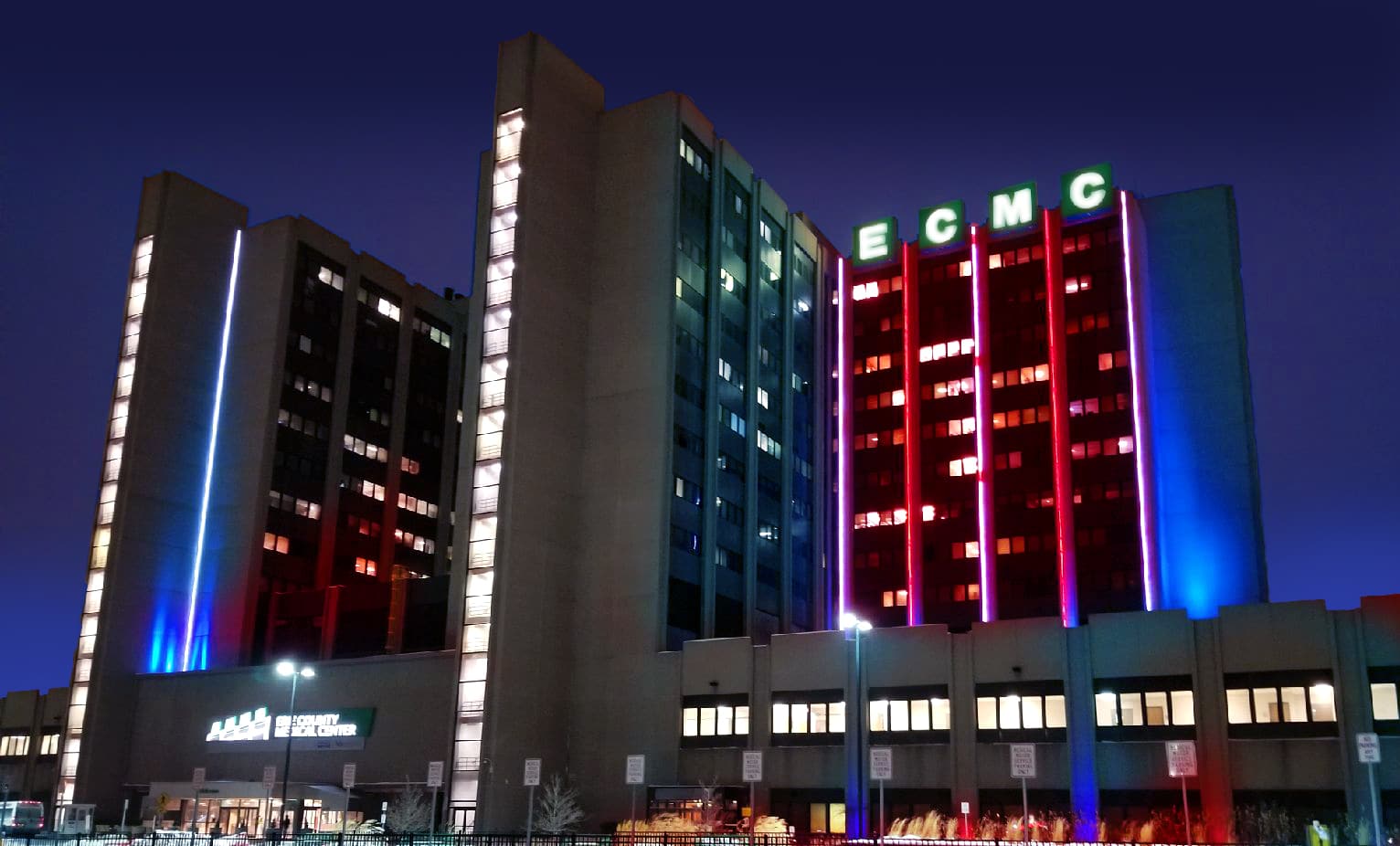 ECMC Celebrates Playoff-Bound Buffalo Bills
ECMC, official healthcare sponsor of the Buffalo Bills, plans variety of activities highlighting the Buffalo Bills return to the NFL post-season playoffs
BUFFALO, NEW YORK— ECMC, the official healthcare sponsor of the Buffalo Bills, today announced a variety of activities over the next several days to celebrate the Buffalo Bills scheduled NFL playoff game against the Jacksonville Jaguars.
ECMCC President and CEO Thomas J. Quatroche Jr., Ph.D. said, "The ECMC Family has always taken pride in being part of the Bills family. We look forward to joining the community in its celebration and also bringing some Bills spirit to our patients for Sunday's game."
To celebrate the Bills and support their upcoming playoff game, activities at ECMC will include:
Lighting the hospital's main tower in Bills red, white, and blue.
Provide patients and employees Bills logo items to celebrate on Sunday.
ECMC Bills Friday – employees can wear Bills gear all day and a rally will be held for employees and patients.
ABOUT ERIE COUNTY MEDICAL CENTER (ECMC) CORPORATION: The ECMC Corporation was established as a New York State Public Benefit Corporation and since 2004 has included an advanced academic medical center with 583 inpatient beds, on- and off-campus health centers, more than 30 outpatient specialty care services and Terrace View, a 390-bed long-term care facility. ECMC is Western New York's only Level 1 Adult Trauma Center, as well as a regional center for burn care, behavioral health services, transplantation, medical oncology and head & neck cancer care, rehabilitation and a major teaching facility for the University at Buffalo. Most ECMC physicians, dentists and pharmacists are dedicated faculty members of the university and/or members of a private practice plan. More Western New York residents are choosing ECMC for exceptional patient care and patient experiences—the difference between healthcare and true care.™