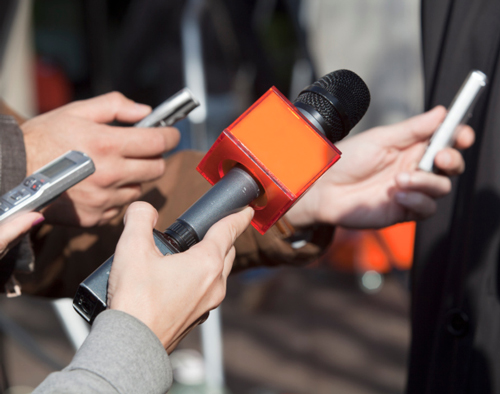 UBMD Internal Medicine moves primary care to Erie County Medical Center
UBMD Internal Medicine & ECMC continue to increase their collaboration of patient care
BUFFALO, NY –UBMD Internal Medicine's adult primary care services that were located at 1020 Youngs Road are moving to the Internal Medicine Center at Erie County Medical Center as of December 2, 2019. The Internal Medicine Center's hours of operation are Monday through Friday, 7:30 am until 4:30 pm. Patients wishing to transfer their care to the Center may contact a dedicated staff member at 716-898-4751. Regular primary care questions, post-transfer, can be directed to the general center line at 716-898-3152.
Erie County Medical Center provides strong outpatient medical services for Western New York, currently operating over twenty-five specialty centers, ranging from Cardiology to Orthopedics, and four unique primary care centers, including both family medicine and adult medicine. Radiology, laboratory, and behavioral health ancillary services are also offered on an outpatient basis, affording patients from throughout Western New York access to high quality care in a centralized setting.
Ellen P. Rich, MD, Medical Director, Medicine, UBMD Internal Medicine, said, "The transition of services provided by UBMD Internal Medicine at Youngs Road to the ECMC campus is an exciting opportunity to enhance the patient-centered experience. Caring for patients while teaching resident physicians and medical students not only improves the continuity of care, but also helps to ensure that patients receive the most up-to-date approach. ECMC has made a commitment to creating a robust Internal Medicine practice on their campus and this partnership represents that goal."
Brian M. Murray, MD, Chief Medical Officer, ECMC Corporation said, "ECMC and UBMD Internal Medicine share a united goal of providing high-quality, patient-focused care to the entire Western New York community. Dr. Rich, Dr. Khan and Dr. Milling returning to ECMC, to their primary care roots, is a welcomed evolution of that ongoing commitment and partnership. Through enhanced access in Primary Care, we look forward providing services to a greater number of patients, with providers who support ECMC and our mission."
Erie County Medical Center and UBMD Internal Medicine continue to strengthen their collaboration on not only the growth and education of high caliber resident physicians, but also on the importance of providing patient-centered care through both access to services and high quality medical treatment. Primary care plays a vital role in the health of the community, leading both Erie County Medical Center and UBMD Internal Medicine to be excited about this next phase of collaboration.
The specialties currently at Youngs Road will remain at that location and include allergy, immunology and rheumatology, endocrinology, diabetes and metabolism, gastroenterology, and pulmonology and sleep medicine. To schedule an appointment, please call 716.961.9900.
ABOUT ERIE COUNTY MEDICAL CENTER (ECMC) CORPORATION: The ECMC Corporation was established as a New York State Public Benefit Corporation and since 2004 has included an advanced academic medical center with 573 inpatient beds, on- and off-campus health centers, more than 30 outpatient specialty care services and Terrace View, a 390-bed long-term care facility. ECMC is Western New York's only Level 1 Adult Trauma Center, as well as a regional center for burn care, behavioral health services, transplantation, medical oncology and head & neck cancer care, rehabilitation and a major teaching facility for the University at Buffalo. Most ECMC physicians, dentists and pharmacists are dedicated faculty members of the university and/or members of a private practice plan. More Western New York residents are choosing ECMC for exceptional patient care and patient experiences – the difference between healthcare and true care™.
ABOUT UBMD INTERNAL MEDICINE: UBMD Internal Medicine is one of 18 practice plans within UBMD Physicians' Group, the single largest medical group in Western New York. We currently have 11 primary care and subspecialty divisions with our providers working at 17 different hospitals and outpatient centers. Our practice is based on the ongoing pursuit of academic medical knowledge and treatment and is affiliated with the Department of Medicine at the Jacobs School of Medicine and Biomedical Sciences at the University at Buffalo. For more information, please visit UBMDIM.com.