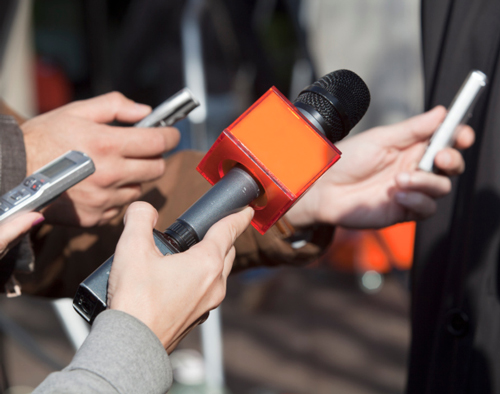 Top health care executives appointed at ECMC Corp. – Cleland fine-tunes team to lead for future
Erie County Medical Center (ECMC) Corporation announced recently to staff members that the executive administration structure is being modified to better position the organization to respond to the changing health care environment and enhance the patient experience.
In April of this year, Richard C. Cleland, MPA, FACHE, NHA, was appointed by the ECMC Corporation Board of Directors as President/Chief Operating Officer and Interim Chief Executive Officer for the Corporation after the former Chief Executive Officer Jody L. Lomeo was named President/CEO of the Great Lakes Health System of WNY and Kaleida Health.  Cleland previously served ECMC Corporation as Chief Operating Officer, and prior to that, as Senior Vice President of Operations (2006-2014).  Cleland was formerly the administrator of Brothers of Mercy Nursing and Rehabilitation Center (2000-2006).  He was also Director of Maintenance, Plant Operations, and Environmental Services at Brothers of Mercy (1994-2000).  Cleland's history with ECMC dates back to the late'80s and early'90s when he served as Director and Assistant Director of Cleaning Services (1988-1994).
Richard Cleland holds a Master of Public Administration from Canisius College.  He has a New York State Nursing Home Administrator's license and a certification from St Joseph's College of Maine in Long Term Care Administration (2003).  He earned his undergraduate degree from Buffalo State College.  He is on staff at both D'Youville College (Health Services Administration) and Erie Community College (Business Administration).  He is a Fellow of the American College of Health Care Executives.  He was one of the first two ECMC executive administrators specially selected to participant in a nine-month Harvard University leadership development program.  Cleland resides in Clarence.
Stephen M. Gary, Sr., CPA, CGMA, appointed this month as Chief Financial Officer for ECMC Corp, comes to ECMC with a vast amount of education and experience.  He holds a Bachelor of Science in Accounting from St. John Fisher College and a Master of Business Administration in Finance from the Rochester Institute of Technology.  In addition, he is a Certified Public Accountant.  Gary's experience includes internal health system/hospital expertise serving Academic Medical Centers, Regional and National Health Systems and Teaching Hospitals as Chief Financial Officer.  He has also served in the financial industry in public accounting and in national consulting practices.  Gary's broad experiences include not only traditional financial roles, but also physician relations and contracting, managed care, operations management, capital formation, mergers and acquisitions, and restructurings.  Gary lives in East Amherst.
Mary Laski Hoffman, RN, MBA, FACHE, appointed this month as a member of the ECMC Corp. executive team to the position of Senior Vice President of Operations at ECMC Corp., comes to ECMC with extensive health care experience and expertise.  She most recently held the position of Chief Operating Officer for Lawley Benefits Group (2009-2013).  Prior to that, she served as President and Chief Executive Officer of Kenmore Mercy Hospital (KMH) (2004-2009).  With over 20 years of experience at Kenmore Mercy and the Catholic Health System (CHS) combined, she served in roles including Vice President of Professional Affairs for CHS (1999-2004); Vice President of Professional Services at KMH (1990-1999) and Director of Quality Review Activities at KMH (1988-1990).  Mary holds a Bachelor of Science in Nursing from Niagara University and a Master of Business Administration from the State University of New York at Buffalo School of Management.  She became a Fellow in the American College of Healthcare Executives (FACHE) in 2007.  She lives in the Town of Tonawanda.