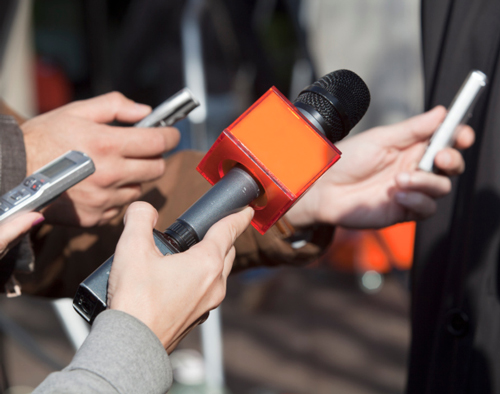 Terrace View Long-Term Care Commended for Favorable State Survey
Annual NYS Department of Health survey shows continuing improvement for long-term health care services
ECMC today announced that the Terrace View Long-Term Care Facility has demonstrated a continuing, positive level of improvement for the care of its residents based on a recent NYS Department of Health survey.
Sharon L. Hanson, Chair, Erie County Medical Center Corporation (ECMCC) Board of Directors said, "Thanks to the dedicated caregivers and staff at Terrace View, the quality and care for the residents continues to improve every year, highlighting the great professionalism and compassion of everyone associated with this tremendous facility."
Thomas J. Quatroche, Jr., Ph.D., ECMC Corp. President and CEO said, "ECMC's guiding mission is to provide every patient the highest quality of care delivered with compassion, which is reflected in Terrace View's very positive survey from state DOH. I commend all of the excellent caregivers at this vitally important facility; they have demonstrated repeatedly their commitment to the residents they care for."
Anthony De Pinto, Administrator, Terrace View Long-Term Care said, "The entire staff at Terrace View has worked tirelessly and with great determination to annually improve the level of care they provide our residents. I am confident this type of effort will continue and our future state Health surveys will only get better."
Terrace View Long-Term Care Facility is a state-of-the-art residence that provides high quality care, comfort, skilled nursing services and rehabilitation services for seniors and others needing long-term care in a convenient location on the ECMC Health Campus in the Delevan-Grider community of Buffalo. This highly efficient long-term care facility and nursing home is designed to be patient-centered with a neighborhood design that focuses on the best care.
Terrace View is comprised of:
390-bed nursing home
66-bed short-term rehabilitation area
20-bed ventilation unit
16-bed behavioral intervention unit
10-bed bariatric unit
Dedicated specialty beds for seniors with Alzheimer's and dementia residents receive 24-hour physician and skilled nursing care when needed and are right next door to all the resources and facilities of the ECMC hospital in the event of a serious illness or emergency.