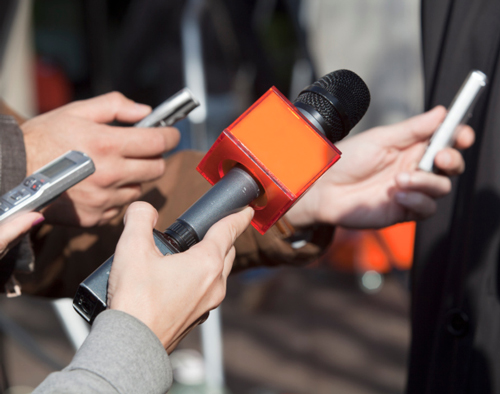 Quality at ECMC – 2017
March
ECMC Grider Family Health Center achieved recognition status for "Patient-Centered Medical Home™ (PCMH™), Recognized–Level 3." The effective dates of this Recognition begin March 29, 2017 and expire March 29, 2020. The Patient-Centered Medical Home program reflects the input of the American College of Physicians (ACP), American Academy of Family Physicians (AAFP), American Academy of Pediatrics (AAP) and American Osteopathic Association (AOA) and others in extension of the Physician Practice Connections Program. It was developed to assess whether physician practices are functioning as medical homes and recognize them for these efforts.
April
The Leapfrog Group, an independent, national not-for-profit organization founded more than a decade ago by the nation's leading employers and private health care experts, rated ECMC's overall patient safety score at 'A', which places it among one of only 14 hospitals out of 139 in New York State to receive 'A' Patient Safety Score. The Leapfrog patient surveys assess: medical errors, accidents, injuries, infections and patient experiences.
May
The Centers for Medicare and Medicaid Services (CMS), part of the Department of Health and Human Services (HHS) has determined that ECMC's Terrace View Long-Term Care Facility has earned a Four-Star Rating for Overall Quality. The newly assigned CMS ratings for Terrace View include: Four Stars for Overall Quality, Five Stars for Quality Measures, Four Stars for Staffing, and Four Stars for RN Staffing. Terrace View is one of only 12 nursing homes out of 102 in Western New York rated by CMS with 4 Stars for Overall Quality.
June
ECMC received the Get With The Guidelines©-Heart Failure Gold Plus Quality Achievement Award for implementing specific quality improvement measures outlined by the American Heart Association (AHA)/American College of Cardiology Foundation's secondary prevention guidelines for patients with heart failure.
ECMC received the American Heart Association/American Stroke Association's Get With The Guidelines®-Stroke Gold Plus Quality Achievement Award. The award recognizes the hospital's commitment and success in ensuring stroke patients receive the most appropriate treatment according to nationally recognized, research-based guidelines based on the latest scientific evidence.
Medical Intensive Care Unit (MICU) awarded a silver-level American Association of Critical Care Nurses (AACN) Beacon Award for Excellence, which is a three-year designation highlighting the Unit's achievement of exceptional care through improved outcomes and greater overall patient satisfaction.
The NYS Department of Health concluded its annual survey of Terrace View Long-Term Care. The DOH survey indicated tentatively four deficiencies in the facility (it could be reduced to three deficiencies), which is an improvement from five deficiencies in 2016 and 12 deficiencies in 2015. This survey, coupled with the CMS determination in May that ECMC's Terrace View Long-Term Care Facility earned a Four-Star Rating for Overall Quality, is further evidence of the high quality care delivered for the Terrace View residents by their dedicated and hard-working caregivers. It is also important to note that the surveyors stated that they continue to be impressed by the amount of improvement that has been achieved there.
July
Commission on Accreditation of Rehabilitation Facilities (CARF) issued three-year accreditation to ECMC's Inpatient Rehabilitation Programs (through June 30, 2020) stating that this "achievement is an indication of [ECMC's] dedication to improving the quality of the lives of the persons served."
ABOUT ERIE COUNTY MEDICAL CENTER (ECMC) CORPORATION: The ECMC Corporation was established as a New York State Public Benefit Corporation and since 2004 has included an advanced academic medical center with 573 inpatient beds, on- and off-campus health centers, more than 30 outpatient specialty care services and Terrace View, a 390-bed long-term care facility. ECMC is Western New York's only Level 1 Adult Trauma Center, as well as a regional center for burn care, behavioral health services, transplantation, medical oncology and head & neck cancer care, rehabilitation and a major teaching facility for the University at Buffalo. Most ECMC physicians, dentists and pharmacists are dedicated faculty members of the university and/or members of a private practice plan. More Western New York residents are choosing ECMC for exceptional patient care and patient experiences – the difference between healthcare and true care™.