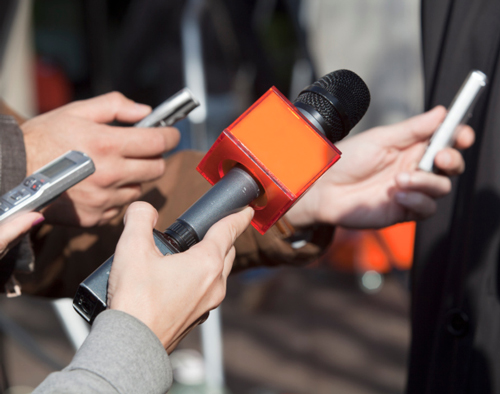 NYS OASAS Re-Issues Operating Certificates for ECMC Chemical Dependency Inpatient and Outpatient Treatment Locations
Buffalo, Depew and Kenmore Locations Re-Issued Full 3-Year Operating Certificates 
BUFFALO, NEW YORK— The New York State Office of Alcoholism and Substance Abuse Services (OASAS), following a thorough review, has re-issued full, three-year operating certificates for Erie County Medical Center (ECMC) Corporation's inpatient chemical dependency program on the ECMC healthcare campus, as well as three outpatient chemical dependency treatment service locations.
The renewed three-year OASAS operating certificates are applicable for ECMC Outpatient Chemical Dependency Treatment Services at: 1285 Main Street, Buffalo, NY; 2282 Elmwood Avenue, Kenmore, NY; and 5087 Broadway, Depew, NY.
Thomas J. Quatroche Jr., PhD, President & CEO, ECMC Corp., said, "This is yet another important recognition at the state level of the high quality services that our dedicated caregivers provide to the residents of Western New York.  These successful OASAS reviews of our outpatient chemical dependency treatment locations demonstrate further that we are providing the right care at the right place at the right time to improve the overall health of our community."
Susan Fallis, RN, MSN, NEA-BC, Vice President, Behavioral Health Services, ECMC Corp., said, "The successful reviews resulting in the three-year operating certificates for our outpatient chemical dependency treatment facilities confirm that ECMC meets or exceeds OASAS requirements.  It is with great pride that I thank and recognize all our staff members for their hard work and commitment in applying their expertise and best practices to properly address and meet the needs of the patients requiring these important services." 
ABOUT CHEMICAL DEPENDENCY TREATMENT SERVICES THROUGH THE REGIONAL CENTER OF EXCELLENCE FOR BEHAVIORAL HEALTH AT ECMC: ECMC offers individuals and families the most comprehensive alcohol and drug addiction rehab services available in Western New York, with inpatient and outpatient programs to support patients with their needed level of care.  All treatment programs provide state-of-the-art medications to treat addictions, as well as counseling and other support for the best chance of success.  The compassionate psychiatry and substance abuse specialists at ECMC work with patients struggling with a variety of substance abuse conditions.  On both an inpatient and outpatient basis, ECMC experts treat conditions including: alcoholism, drug addiction, chronic relapse, and drug or alcohol withdrawal.
All treatment programs at ECMC are certified by the New York State Office of Mental Health, the Joint Commission on Accreditation of Healthcare Organizations (JCAHO) and the Office of Alcoholism and Substance Abuse Services (OASAS).
ABOUT ERIE COUNTY MEDICAL CENTER (ECMC) CORPORATION: The ECMC Corporation was established as a New York State Public Benefit Corporation and since 2004 has included an advanced academic medical center with 573 inpatient beds, on- and off-campus health centers, more than 30 outpatient specialty care services and Terrace View, a 390-bed long-term care facility. ECMC is Western New York's only Level 1 Adult Trauma Center, as well as a regional center for burn care, behavioral health services, transplantation, medical oncology and head & neck cancer care, rehabilitation and a major teaching facility for the University at Buffalo. Most ECMC physicians, dentists and pharmacists are dedicated faculty members of the university and/or members of a private practice plan. More Western New York residents are choosing ECMC for exceptional patient care and patient experiences – the difference between healthcare and true care™.