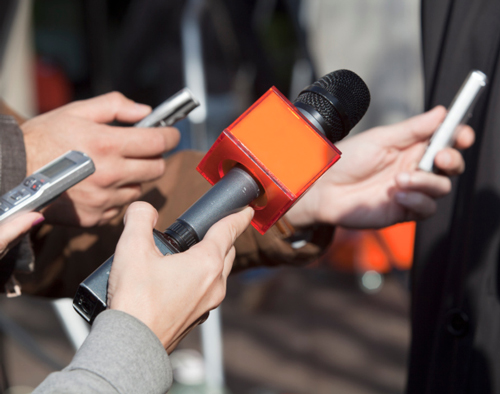 New Trauma and Emergency Department Receives Major Support from New York State
ECMC receives $10 million for new state-of-the-art trauma and emergency facility; additional private philanthropic funding nears $15 million
BUFFALO, NEW YORK – Erie County Medical Center (ECMC) Corporation today announced it has been awarded $10 million from the New York State Department of Health's Statewide Health Care Facility Transformation Program (SHCFTP) for the institution's future Key Bank Trauma and Emergency Department. The state program is designed to "improve patient care through the development of high-quality medical facilities and programs serving the inpatient, primary care, mental health, substance use disorder and long-term care needs of communities throughout the State."
ECMC broke ground on the $55 million facility in June 2018 and it is expected to be completed in May 2020. A combination of public funding, private funding, and hospital equity and financing is being utilized to complete the project. The facility is the designated mass casualty trauma center for Western New York.
ECMCC President and CEO Thomas J. Quatroche Jr., Ph.D., said, "ECMC is deeply appreciative to Governor Cuomo, his administration and the NYS Department of Health for this very important funding, which will support the dedicated clinicians who everyday save lives in our Key Bank Trauma and Emergency Department and, of course, the tens of thousands of patients they serve annually. We are also very thankful for the strong support ECMC received from the members of our Western New York state legislative delegation, especially NYS Assembly Majority Leader Crystal Peoples-Stokes and NYS Senator Tim Kennedy. They made this critically important funding a priority of the delegation and they advocated tirelessly for ECMC. Our Great Lakes Health partners at Kaleida Health and the University at Buffalo were equally important in reinforcing ECMC's need for this level of funding to support our lifesaving care for all Western New Yorkers. The public and private support we have received is a resounding endorsement of the national class of care delivered by our ECMC Family. We are now in the homestretch of completing and delivering a state-of-the-art Trauma and Emergency Department that will provide hope and healing for generations to come of our region's residents."
The new facility, designed by CannonDesign and being built by The Pike Company, nearly doubles facility square footage to 54,000sf and will increase treatment space from 36 to 54 stations including 4 dedicated trauma rooms, 2 behavioral health safe rooms, 2 isolation rooms, and 4 medical resuscitation rooms. It features intradepartmental imaging consisting of 2 CT rooms and 2 x-ray rooms, direct access from the hospital's rooftop helipad, and a care initiation zone to support an enhanced triage model of care.
ECMC's new Key Bank Trauma and Emergency Department will address an important community need by expanding the health care delivery system's capacity to serve patients that require emergency medical attention, serve as a referral source for other area hospitals to transfer patients that require specialized emergency care, advance ECMC's engagement and investment in the City of Buffalo's Delevan-Grider Corridor, and build on ECMC's growing and dynamic relationship with the State University of New York at Buffalo (School of Medicine) and Kaleida Health System.
The Statewide Health Care Facility Transformation Program is administered by the NYS Department of Health and the Dormitory Authority of the State of New York and focuses "on projects which will help ensure the financial sustainability of safety-net health care providers, and the preservation or expansion of essential health care services, including integrated care and behavioral health."
ABOUT ERIE COUNTY MEDICAL CENTER (ECMC) CORPORATION: The ECMC Corporation was established as a New York State Public Benefit Corporation and since 2004 has included an advanced academic medical center with 573 inpatient beds, on- and off-campus health centers, more than 30 outpatient specialty care services and Terrace View, a 390-bed long-term care facility. ECMC is Western New York's only Level 1 Adult Trauma Center, as well as a regional center for burn care, behavioral health services, transplantation, medical oncology and head & neck cancer care, rehabilitation and a major teaching facility for the University at Buffalo. Most ECMC physicians, dentists and pharmacists are dedicated faculty members of the university and/or members of a private practice plan. More Western New York residents are choosing ECMC for exceptional patient care and patient experiences – the difference between healthcare and true care™.