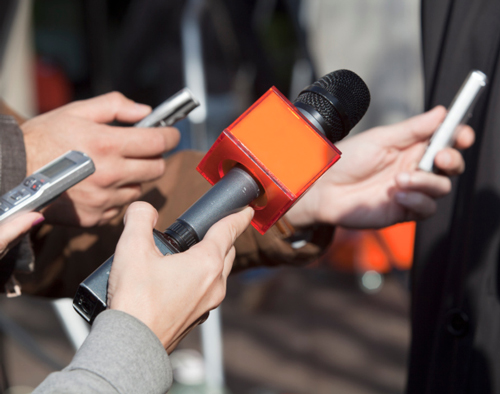 New ECMC Podcast: "Stress Management Through Holidays, Pandemic, More" from Dr. Keenan-Uschold
Chief Clinical Psychologist Lisa A. Keenan-Uschold, Ph.D., Offers Valuable Info & Advice
BUFFALO, NEW YORK— Erie County Medical Center (ECMC) Corporation recently completed production of new True Care Healthcast podcast that offers coping strategies and advice to help get through the holidays during the COVID-19 pandemic and beyond.
In the podcast, Lisa A. Keenan-Uschold, Ph.D., Chief Clinical Psychologist at ECMC, discusses several topics, including: managing stress related to the COVID-19 pandemic, helping to address the psychological and emotional impact of the pandemic, stress management advice, and other resources for severe depression and substance use. Those interested in listening to this new podcast may do so by visiting: https://www.ecmc.edu/dr-lisa-keenan-uschold-managing-stress-during-the-pandemic/. Other ECMC True Care Healthcast podcast topics are available at: https://www.ecmc.edu/blog/true-care-healthcast/
Additionally, several stress relief and coping videos from ECMC and Dr. Keenan-Uschold are accessible at: https://www.ecmc.edu/health-services-and-doctors/covid-19/ecmc-videos/#1607034660534-02d71430-24f9
Lisa A. Keenan-Uschold, Ph.D., Chief Clinical Psychologist, ECMC, explained, "In addition to world-class medical expertise and care, ECMC clinical specialists provide behavioral health, psychiatric, psychological and substance use services to patients on a daily basis. To more effectively deal with the psychological and emotional impact of this pandemic, we at ECMC were compelled by our deep concern for everyone in our community, to more broadly offer, through this podcast and videos, helpful guidance and advice to all those in need within our entire community."
Lisa Keenan-Uschold, Ph.D., is a licensed Chief Clinical Psychologist and has directed the Rehab Psychology services at ECMC Corp. since 2005. She received her Master's Degree in Psychology and Ph.D. in Behavioral Health/Health
Psychology from the University of North Texas. She completed a clinical internship at the University of Texas Medical Branch in Galveston, Texas and Postdoctoral training at the Transitional Learning Center, a residential brain injury rehabilitation center in Galveston, Texas. Dr. Keenan's expertise includes trauma, pain management, adjustment to diagnoses, acquired brain injury, spinal cord injury, and PTSD. Her programs include individual/group therapy, adjunct support programs, inpatient consultation, community support groups and palliative care services. She also directs clinical internship and postdoctoral psychology training at ECMC and provides expert testimony.
For more information about ECMC Rehab. Counseling (Psychology) Services, those interested should visit: https://www.ecmc.edu/health-services-and-doctors/medical-rehabilitation/rehabilitation-counseling-services/ or call 716-898-5151.
Those individuals requiring mental health support should contact ECMC's Virtual Help Center at: https://www.ecmc.edu/ecmc-virtual-helpcenter-visits/ or call 716-898-1594.
Information about ECMC Substance Use Treatment Services is available at: https://www.ecmc.edu/health-services-and-doctors/behavioral-health/outpatient-substance-use-treatment-services/. Those in need of substance use services at a convenient outpatient location should contact one of the following three conveniently located offices:
ECMC Downtown Clinical Services
(Bilingual counselors to serve our Spanish speaking population)
1285 Main Street, 2nd Floor
Buffalo, NY 14209
(716) 883-4517
ECMC Depew Clinical Services
5087 Broadway Depew, NY 14043
(716) 898-4930
ECMC Northern Erie Clinical Services
2005 Sheridan Drive
Tonawanda, NY 14223
(716) 874-5536
ABOUT ERIE COUNTY MEDICAL CENTER (ECMC) CORPORATION: The ECMC Corporation was established as a New York State Public Benefit Corporation and since 2004 has included an advanced academic medical center with 573 inpatient beds, on- and off-campus health centers, more than 30 outpatient specialty care services and Terrace View, a 390-bed long-term care facility. ECMC is Western New York's only Level 1 Adult Trauma Center, as well as a regional center for burn care, behavioral health services, transplantation, medical oncology and head & neck cancer care, rehabilitation and a major teaching facility for the University at Buffalo. Most ECMC physicians, dentists and pharmacists are dedicated faculty members of the university and/or members of a private practice plan. More Western New York residents are choosing ECMC for exceptional patient care and patient experiences – the difference between healthcare and true care™.