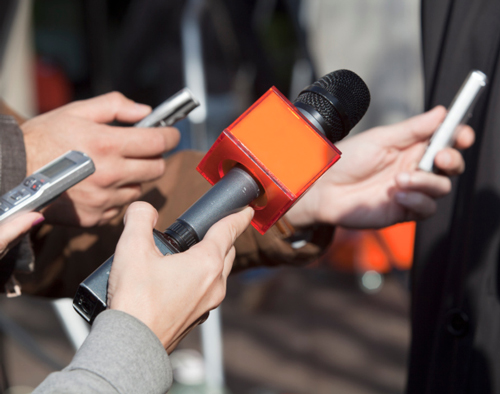 National Organization Provides ECMC High Safety Rating in Annual Survey
Trusted, transparent and evidence-based national tool rates over 2,500 hospitals across the United States
Erie County Medical Center today announced that The Leapfrog Group, an independent, national not-for-profit organization founded more than a decade ago by the nation's leading employers and private health care experts, has rated ECMC's overall safety score at 'B', which places it among 638 other hospitals across the country receiving such a score. The Leapfrog patient surveys assesses: medical errors, accidents, injuries, infections and patient experiences.
Thomas J. Quatroche, Jr., Ph.D., ECMC President and CEO said, "This updated hospital safety ranking, from such a widely respected national organization, is further evidence of the extraordinary work our caregivers perform every day in every facet of patient care. ECMC prides itself in providing our patients with the best possible experience and quality service while they are in our care. This important national survey confirms that outside, independent assessors concur that ECMC is succeeding in our effort to provide true care."
Dr. Brian Murray, ECMC Chief Medical Officer said, "This is a tremendously gratifying recognition of the high quality of care that our excellent caregivers provide to our patients. ECMC's high standard of care is evident in every service area of the hospital and we take great pride in this type of outside affirmation."
On its website, The Leapfrog Group states that they "strive to make giant 'leaps' forward in the safety, quality and affordability of health care in the U.S. by promoting transparency through our data collection and public reporting initiatives. The survey is a trusted, transparent and evidence-based national tool in which more than 2,500 hospitals voluntarily participate free of charge."
Of the 2,571 hospitals issued a Hospital Safety Score, 798 earned an A, 639 earned a B, 957 earned a C, 162 earned a D and 15 earned an F.