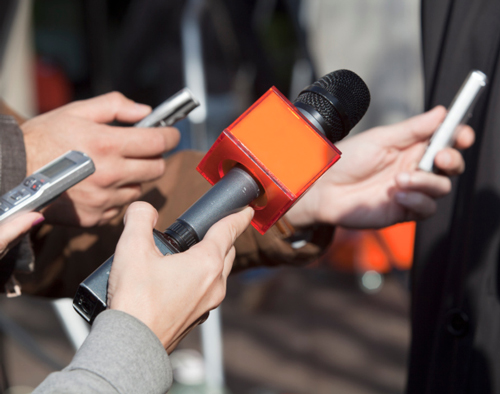 Millennium's Hammonds joins NYS panel of expert health care executives for First Annual NYS-DOH Performing Provider System Symposium
As part of the New York State Department of Health "New York DSRIP Year 1: Launching PPS Transformation Efforts" symposium held 9/17-18/15 in Rye Brook, NY, Millennium Collaborative Care Executive Director Al Hammonds and Erie County Commissioner of Health Dr. Gale Burstein joined a distinguished panel of experts from across the state to discuss "Emerging Models of Successful Collaboration with County Agencies." During the session, panelists discussed best practices for collaboration between county agencies and Performing Provider Systems (PPSs), particularly within Domain 4 projects.  Successful partnerships between County and PPS leadership were profiled.
Other panelists addressing this topic included: Kathy Coons, Commissioner of Mental Health, Rensselaer County; and Brenda L. Maynor, Alliance for Better Health Care.  June Keenan, from Westchester Medical Center, acted as moderator.
Main symposium topics included: Building blocks for value-based payment; Driving toward Integrated Delivery Systems; Provider Engagement Approaches; Value-Based Purchasing in New York State; Considerations for Behavioral Health/Clinical Integration; Operational Support and Performance Resources; and Collaborative Healthcare Strategies.  Break-out session followed the main presentations each day of the two days.
Al Hammonds previously served as chief operating officer at the Community Health Center of Buffalo (CHCB) a federally qualified health center that provides primary care, dental and behavioral health services.  Prior to CHCB, Hammonds was the University at Buffalo's assistant director of outreach for the Office of Economic Development.  Hammonds previously served as Deputy Erie County Executive and was also a senior project director at the Center for Industrial Effectiveness at the University at Buffalo.  A certified Six Sigma Black Belt practitioner, Hammonds also served as an adjunct professor for the Empire State College FORUM Management Program.  Hammonds graduated from Purdue University with a degree in industrial management and industrial engineering.  He also graduated from the UCLA/Johnson & Johnson Health Care Executive Management Program.  Hammonds started his career at Delphi Automotive Systems, helping to drive lean manufacturing and continuous improvement.
DELIVERY SYSTEM REFORM INCENTIVE PAYMENT (DSRIP) OVERVIEW: On April 14, 2014, Gov. Andrew M. Cuomo announced that New York finalized terms and conditions with the U.S. government for a groundbreaking waiver that will allow the state to reinvest $8 billion in federal savings generated by Medicaid Redesign Team reforms.  The DSRIP program is designed to stabilize the state's healthcare safety-net system and re-align the state's delivery system.  The overarching goal of DSRIP is to help New York and its health care providers achieve the triple aim of improved population health, improved quality care, and controlled costs.
ABOUT MILLENNIUM COLLABORATIVE CARE: Millennium Collaborative Care is a Performing Provider System (PPS) locally chaired by ECMC, and including Kaleida Health, Niagara/Orleans PPS providers, Southern Tier PPS providers, and more than 3,800 other hospital and health-provider partners in Western New York.  Millennium is the lead partner in Erie County for the state's Delivery System Reform Incentive Payments [DSRIP] program.  Each region of the state is required to create a series of projects aimed at improving patient care and saving costs in the Medicaid population over the next five years.  DSRIP's five-year goal is to reduce avoidable admissions and emergency room visits by 25 percent statewide.   The total Medicaid population for the Millennium PPS is over 230,000 Medicaid patients in Western New York.  Medicaid is the federal health care system for the poor and disabled administered by the states and counties.  For more about MCC, log-on to: www.millenniumcc.org