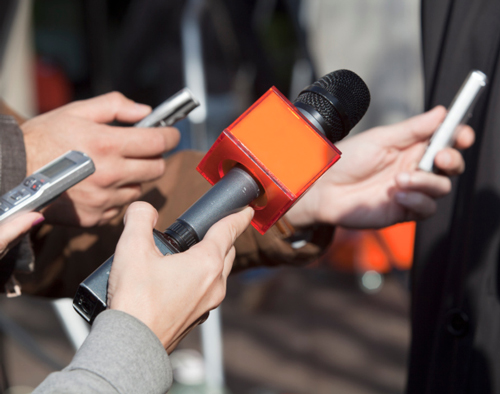 Kidney Transplants Reach Record High at ECMC in 2016; Procedures Improve Quality of Life, Give Hope
118 kidney transplants, from living and deceased donors, reach highest level of transplant activity in ECMC history; 13 pancreas transplants also performed
Erie County Medical Center Corporation (ECMCC) today announced that 2016 will establish the highest level of kidney transplant activity in the hospital's history. To date, 118 kidney transplants have taken place at ECMC, coming from both living and deceased donors. Since 2010, kidney transplants at ECMC have increased approximately 19.4%. In addition to the kidney transplants, ECMC's Regional Transplantation and Kidney Care Center of Excellence performed 13 pancreas transplants in 2016, taking the Center's total transplants to an all-time high of 131.
Dr. Liise Kayler, MD, MS, FACS, the Program and Surgical Director of Transplantation said, "We are committed to providing the very best environment to ensure that those in need of a kidney transplant come through our process not just with a new, functioning organ, but an overall improved quality of life. We are thankful to those that have joined the state's Donate Life Registry, as well as living donors, as they all have a profoundly positive impact on the lives of those they help. These selfless acts of kindness have helped increase our ability to provide kidney transplants to those with the greatest need and we are confident that our annual transplant activities will only continue to increase."
ECMCC President and CEO Thomas J. Quatroche Jr., Ph.D. said, "ECMC's Regional Transplantation and Kidney Care Center of Excellence is comprised of dedicated, compassionate caregivers who devote themselves to providing the highest quality transplantation services with the best outcomes for patients, their families and loved ones. It is through their hard work in providing quality care and increasing access for the community, coupled with the tremendous effort of our partners at Unyts, that raising donor awareness is having a very beneficial impact on the residents of Western New York. This milestone year, leading to the most kidney transplants in ECMC's history, provides great promise for our continuing effort to be our region's leader in quality healthcare."
ECMC's Regional Transplantation and Kidney Care Center of Excellence is equipped to treat patients at every stage of kidney disease or kidney failure.
The Center's transplant program has offered kidney transplants since 1964 and pancreas transplants since 2004. Our experienced multidisciplinary team serves Western New York with consistently high scores in outcomes and transplant rates from deceased donors, and also offers laparoscopic (minimally invasive) donor nephrectomy (kidney removal) procedures to promote faster recovery for live kidney donors.
Our commitment to excellence and focus on the patient experience has led to high satisfaction for recipients and living donors alike. With advanced therapies in desensitization and paired-donor exchange, ECMC's living donor transplant program has also made more transplants possible, helping recipients of those organs as well as patients on the waiting list.
ECMC is also well positioned in the forefront of major innovations in transplantation, including opportunities for patients to participate in ongoing research trials, offering patients leading-edge treatments and individualized healthcare protocols.