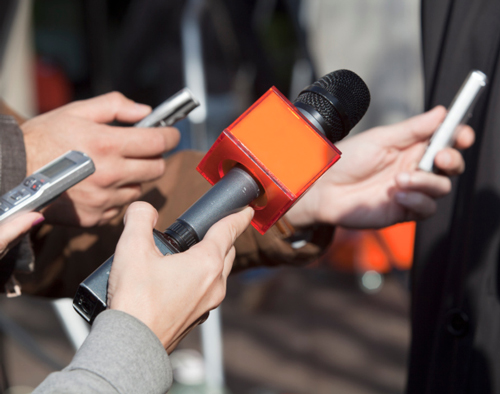 KeyBank Donates $600,000 to Erie County Medical Center Corporation's Trauma Center Capital Campaign
Funds will help physicians and hospital staff provide more personal and efficient emergency patient care in a modern, advanced setting
(BUFFALO) – March 22, 2018 – KeyBank is making a $600,000 donation to Erie County Medical Center Corporation's (ECMCC) Trauma Center Capital Campaign. This grant is being made by the KeyBank Foundation in partnership with the First Niagara Foundation.
"On behalf of our Board and the dedicated caregivers that lead our culture of care, we are deeply grateful to KeyBank for this very generous donation that is done in partnership with the First Niagara Foundation,"said Thomas J. Quatroche Jr., PhD, ECMC President & CEO. "This contribution will help ECMC achieve our goal of building and sustaining a state-of-the-art Trauma Center/Emergency Department that will meet our current growth in patients and provide lifesaving care for the residents of Western New York. This type of support demonstrates what our supporters in the private sector and philanthropic organizations recognize about ECMC – we save lives and strengthen the quality of life for our patients and our community."
ECMCC plans to relocate its existing Trauma Center/Emergency Department into a newly-constructed ground floor facility on its Grider Street health campus. As the region's busiest and only Level 1 Adult Trauma Center and Emergency Department serving the 1.5 million residents of the eight counties of Western New York, it is imperative to expand to meet current and future demands for appropriate trauma and emergency care. The Trauma Center/Emergency Department serves patients for trauma, emergency psychiatric conditions via ECMC's Comprehensive Psychiatric Emergency Program ("CPEP" and traditional medical conditions and is best suited of any of the region's Emergency Departments to handle mass casualty, disaster-related circumstances.
"This new, state-of-the-art trauma center will enhance the quality care ECMC provides to thousands of patients each year and allow the hospital to grow and thrive,"said Gary Quenneville, KeyBank Upstate New York Regional Executive. "KeyBank is proud to support this campaign, which will ensure the life-saving work at ECMC will continue for decades to come."
The new Emergency Department will contain greater efficiencies in patient flow and staff workflow, thereby enabling the Department's medical services team to achieve high quality standards and outcomes. The current facility, built to accommodate 45,000 patients annually, treats 70,000 patients each year.
The customized layout of the new space will better align with physicians' and staff's work flow while creating a more patient-oriented space containing larger rooms to accommodate patients' families and the medical services team.
ECMC's new Trauma Center/Emergency Department will address an important community need by expanding the healthcare delivery system's capacity to serve patients that require emergency medical attention, serve as a referral source for other area hospitals to transfer patients requiring specialized emergency care, advance ECMC's engagement and investment in the City of Buffalo's Delevan-Grider Corridor, and build on ECMC's growing and dynamic relationship with the State University of New York at Buffalo (School of Medicine) and Kaleida Health System.
MEDIA NOTE: Reporters and photographers are invited to a brief presentation and photo op at ECMCC's Springfest Gala Auction & Raffle tonight at 6:45 at the Buffalo Niagara Convention Center, 153 Franklin Street in Downtown Buffalo. The event will take place on stage on the center's exhibit level (2nd floor).
KeyBank Contact:
Matthew Pitts
Communications Manager – Western & Central New York
726 Exchange Street – Suite 700
Buffalo, NY 14210
716-270-4243 (work)
716-903-8468 (mobile)
matthew_pitts@keybank.com
ECMC Corporation Contact:
Peter Cutler
Vice President of Communications and External Affairs
462 Grider Street
Buffalo, NY 14215
(716) 898-6505 (work)
(716) 316-3721 (cell)
pcutler@ecmc.edu
About KeyCorp
KeyCorp's (NYSE: KEY) roots trace back 190 years to Albany, New York. Headquartered in Cleveland, Ohio, Key is one of the nation's largest bank-based financial services companies, with assets of approximately $137.7 billion at December 31, 2017. Key provides deposit, lending, cash management, insurance, and investment services to individuals and businesses in 15 states under the name KeyBank National Association through a network of approximately 1,200 branches and more than 1,500 ATMs. Key also provides a broad range of sophisticated corporate and investment banking products, such as merger and acquisition advice, public and private debt and equity, syndications and derivatives to middle market companies in selected industries throughout the United States under the KeyBanc Capital Markets trade name. For more information, visit https://www.key.com/. KeyBank is Member FDIC.
About The First Niagara Foundation
Founded in 1998, the First Niagara Foundation will carry out the philanthropic legacy of First Niagara Bank. The Foundation, in partnership with KeyBank, supports not for profit organizations dedicated to empowering individuals and neighborhoods primarily in Western New York.
About Erie County Medical Center (ECMC) Corporation
The ECMC Corporation was established as a New York State Public Benefit Corporation and since 2004 has included an advanced academic medical center with 583 inpatient beds, on- and off-campus health centers, more than 30 outpatient specialty care services and Terrace View, a 390-bed long-term care facility. ECMC is Western New York's only Level 1 Adult Trauma Center, as well as a regional center for burn care, behavioral health services, transplantation, medical oncology and head & neck cancer care, rehabilitation and a major teaching facility for the University at Buffalo. Most ECMC physicians, dentists and pharmacists are dedicated faculty members of the university and/or members of a private practice plan. More Western New York residents are choosing ECMC for exceptional patient care and patient experiences – the difference between healthcare and true care™.