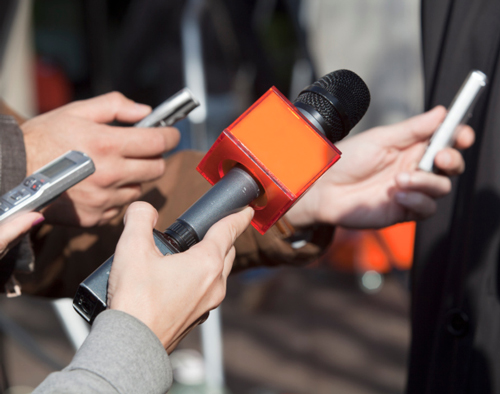 Jonathan T. Swiatkowski, CPA, has been named Chief Financial Officer for Erie County Medical Center Corporation
BUFFALO NEW YORK – Erie County Medical Center (ECMC) Corporation today announced an appointment to the institution's executive leadership team.
After a three month national search, Swiatkowski was appointed Chief Financial Officer at ECMCC following a thorough and extensive interview process of many potential candidates. He succeeds Stephen M. Gary Sr., CPA, CGMA, who will be leaving the role December 31st.
ECMCC President and CEO Thomas J. Quatroche Jr., Ph.D., said, "Jon Swiatkowski comes to ECMCC at an exciting time of growth and collaboration for our patients and community. He also comes as our local and national healthcare environment sees tremendous change and reimbursement pressures. His extensive knowledge of finance and management in this sector, especially at ECMCC, will provide great insight and support to our day-to-day operations, as well as our strategic planning for future growth and development. As we work to provide the best patient care with our Great Lakes Health partners at Kaleida Health and the University at Buffalo, Jon will be able to draw on his experience and contribute immediately to our related programs and initiatives to provide the very best care."
In February 2019, Swiatkowski was named vice president of finance and strategic integration for the Great Lakes Health System of Western New York. In that role, Swiatkowski was responsible for coordination and oversight of Great Lakes Health financial planning and reporting, supporting Kaleida Health, ECMC, affiliations and business development efforts. He also provided financial oversight and support to the organizations various non-hospital entities like Optimum Physician Alliance, Great Lakes Cancer Care and the EMR optimization project.
Great Lakes Health System is the planning entity comprised of Kaleida Health, the University at Buffalo, ECMC and The Center for Hospice & Palliative Care.
Swiatkowski had been with Kaleida Health from 2001 to February 2019, serving initially as Vice President for Finance and Business Operations and then was appointed Chief Financial Officer for the organization in 2014. Swiatkowski helped guide Kaleida Health through major financial milestones, including an improvement in system operating results; the expansion of Millard Fillmore Suburban Hospital; the closure and sale of the former Millard Fillmore Gates Circle Hospital; the financing, construction and opening of the Gates Vascular Institute and HighPointe on Michigan; the financial integration of several affiliates; and the planning, financing and fundraising for the new John R. Oishei Children's Hospital.
ABOUT ERIE COUNTY MEDICAL CENTER (ECMC) CORPORATION: The ECMC Corporation was established as a New York State Public Benefit Corporation and since 2004 has included an advanced academic medical center with 573 inpatient beds, on- and off-campus health centers, more than 30 outpatient specialty care services and Terrace View, a 390-bed long-term care facility. ECMC is Western New York's only Level 1 Adult Trauma Center, as well as a regional center for burn care, behavioral health services, transplantation, medical oncology and head & neck cancer care, rehabilitation and a major teaching facility for the University at Buffalo. Most ECMC physicians, dentists and pharmacists are dedicated faculty members of the university and/or members of a private practice plan. More Western New York residents are choosing ECMC for exceptional patient care and patient experiences – the difference between healthcare and true care<sup™.