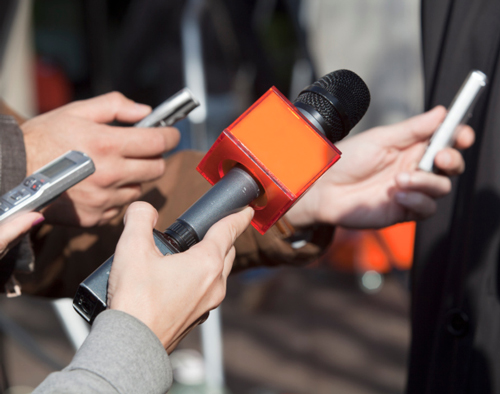 HRSA AWARDS RYAN WHITE HIV/AIDS GRANT TO ECMC DEPARTMENT OF DENTISTRY
Grant provides reimbursement, enables access to oral healthcare services for low income, uninsured/underinsured HIV/AIDS patients, and training of future dental service providers
BUFFALO, NY — Erie County Medical Center (ECMC) Corporation Department of Dentistry, Oral Oncology and Maxillofacial Prosthetics officials recently received notification from the Health Resources and Services Administration (HRSA) of a Ryan White HIV/AIDS Program Part F Dental Reimbursement Program grant award of $58,977.
The Ryan White HIV/AIDS Program Part F is a Dental Reimbursement Program designed to improve critical access to oral healthcare services for low income, uninsured, and underinsured patients with HIV/AIDS and to train the next generation of dental providers to deliver specialized care to people with HIV/AIDS. Funding is provided by defraying a portion of unreimbursed dental care costs incurred by ECMC by treating low income, uninsured, and underinsured people with HIV/AIDS because the hospital is an accredited dental education program recognized by the Commission on Dental Accreditation. Up to 56 grants were awarded by HRSA for this purpose to accredited programs nationwide.
Jennifer Frustino, DDS, PhD, Director of Oral Cancer Screening and Diagnostics, Division of Oral Oncology and Maxillofacial Prosthetics, Department of Dentistry, ECMC, said, "We are grateful for this grant from HRSA. These funds will enable ECMC to provide access to critically important oral healthcare services to those HIV/AIDS patients who may not have the resources otherwise. The clinical training component of this grant will increase the number of dentists qualified to administer the specialized care necessary for this vulnerable patient population."
The ECMC Department of Dentistry has a strong collaborative relationship with ECMC's YOU Center for Wellness (formerly the Immunodeficiency Services Center). This relationship supports timely, comprehensive oral care for individuals with HIV/AIDS. Patients do not need to receive care at the YOU Center to be seen for oral healthcare at ECMC. ECMC dentists are highly specialized in treating individuals with HIV/AIDS. They provide comprehensive oral healthcare including preventive, restorative, prosthetic, and implant dentistry.
Those HIV/AIDS patients in need of a Dental appointment should call one of the three ECMC office locations:
– Department of Dentistry at ECMC: 716-898-3189
– Department of Oral Oncology and Maxillofacial Prosthetics at ECMC: 716-898-1461
– ECMC Dental Center at Buffalo General Hospital: 716-859-4180
Additional information is available at:
– ECMC's Center for Dental Care
– ECMC Oral Oncology and Maxillofacial Prosthetics
ABOUT ERIE COUNTY MEDICAL CENTER (ECMC) CORPORATION: The ECMC Corporation was established as a New York State Public Benefit Corporation and since 2004 has included an advanced academic medical center with 573 inpatient beds, on- and off-campus health centers, more than 30 outpatient specialty care services and Terrace View, a 390-bed long-term care facility. ECMC is Western New York's only Level 1 Adult Trauma Center, as well as a regional center for burn care, behavioral health services, transplantation, medical oncology and head & neck cancer care, rehabilitation and a major teaching facility for the University at Buffalo. Most ECMC physicians, dentists and pharmacists are dedicated faculty members of the university and/or members of a private practice plan. More Western New York residents are choosing ECMC for exceptional patient care and patient experiences—the difference between healthcare and true care™.