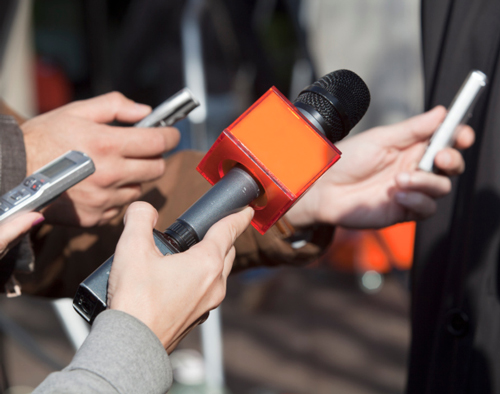 HRSA Awards Ryan White Grant to ECMC for Food Pharmacy Program to benefit HIV/AIDS Patients
Grant to fund ECMC pilot program in partnership with African-American Food Co-Op
BUFFALO, NY – Erie County Medical Center (ECMC) Corporation recently received notification from the U.S. Department of Health and Human Services Health Resources and Services Administration (HRSA) of a Ryan White HIV/AIDS Program grant award of $147,842.
The Ryan White Title III HIV (Part C) Capacity Development and Planning Grant will fund a pilot program to be administered through The YOU Center for Wellness (formerly Immunodeficiency Services) at ECMC in partnership with the AfricanAmerican Food Co-Op to provide fresh food for HIV/AIDS patients co-diagnosed with high blood pressure and diabetes. The grant program period extends from 9/1/20 through 8/31/21.
ECMC President and CEO Thomas J, Quatroche Jr., Ph.D., said, "We are grateful to HRSA for this grant. These funds will now enable ECMC's YOU Center to build on its comprehensive approach to address social determinates of health, specifically the health needs of these specific HIV/AIDS patients. Through this grant and the partnership with the African-American Food Co-Op, ECMC can further expand on its efforts to promote health equity in our community."
Jonathan Claus, MD, Medical Director of The YOU Center for Wellness, ECMC, said, "Despite a multitude of medical advancements related to treatment and prevention, chronic disease management among patients living with HIV/AIDS remains a major public health issue. The formidable combination of social determinants of health and behaviors that contribute to worsening health outcomes, have kept the puzzle of successful chronic disease management in a steady state of incompletion for this vulnerable population. Food insecurity, a common social determinant of health, coupled with an HIV/AIDS diagnosis, can have a tremendous impact on a patient's ability to manage chronic diseases such as hypertension and diabetes. The Ryan White Part C Capacity award will afford ECMC and The YOU Center for Wellness the opportunity to provide self-management education, behavioral modification techniques and fresh fruit and vegetable deliveries to our patients living with uncontrolled chronic conditions and HIV/AIDS."
For additional information, those interested may contact The YOU Center for Wellness at (716) 898-4119.
ABOUT ERIE COUNTY MEDICAL CENTER (ECMC) CORPORATION: The ECMC Corporation was established as a New York State Public Benefit Corporation and since 2004 has included an advanced academic medical center with 573 inpatient beds, on- and off-campus health centers, more than 30 outpatient specialty care services and Terrace View, a 390-bed long-term care facility. ECMC is Western New York's only Level 1 Adult Trauma Center, as well as a regional center for burn care, behavioral health services, transplantation, medical oncology and head & neck cancer care, rehabilitation and a major teaching facility for the University at Buffalo. Most ECMC physicians, dentists and pharmacists are dedicated faculty members of the university and/or members of a private practice plan. More Western New York residents are choosing ECMC for exceptional patient care and patient experiences – the difference between healthcare and true care™.