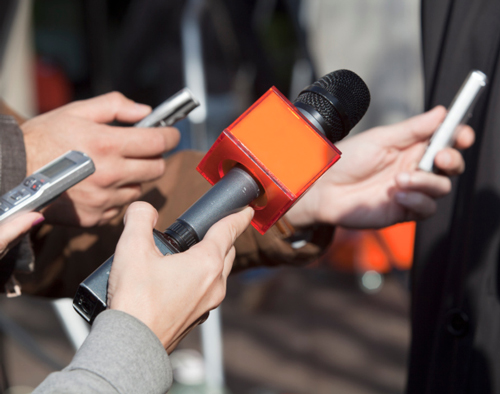 Historic Cardiology Project Receives State Approval
Niagara Falls Memorial, Kaleida Health, ECMC, and Catholic Health
 will jointly operate cardiac catheterization laboratory in Niagara County
NIAGARA FALLS, NY – Four Western New York health systems today were granted state approval to implement an unprecedented collaboration that will make lifesaving cardiac care readily accessible to residents in Niagara County.
The four – Niagara Falls Memorial Medical Center, Kaleida Health, Erie County Medical Center Corporation and Catholic Health – will build and operate a cardiac catheterization laboratory ("cath lab") at The Heart Center of Niagara on Memorial's downtown Niagara Falls campus.
The project is detailed in separate proposals that were submitted to the New York State Department of Health by each health system. Plans call for ECMC to decertify one of its existing cardiac cath labs and transfer the license to the new joint venture at the Niagara Falls site. Today's approval by the Health Department's Public Health and Health Planning Council during its meeting in Albany will soon open the door for the partners to begin construction.
"Having a cardiac catheterization lab here will eliminate existing barriers to cardiac care and provide access to lifesaving diagnostic and therapeutic treatment close to home," said Niagara Falls Memorial President & CEO Joseph A. Ruffolo. "The leaders of the other participating health systems – Catholic Health's Joseph McDonald, Kaleida Health's Jody Lomeo and Tom Quatroche of ECMC – deserve a great deal of credit for setting competition aside and collaborating with us to do the right thing for the residents of Niagara County."
"ECMC is committed to working collaboratively with our regional healthcare partners to bring about better medical treatment for the patients we serve and provide better outcomes," said President & Chief Executive Officer Thomas J. Quatroche, Jr., PhD. "We are very pleased that New York state affirmed our focus on the patient and community, ensuring that this cardiac cath lab could be established at NFMMC and provide greater service to the residents of Niagara County."
"We are committed to the transformation of healthcare in Western New York and this project is going to have a significant impact on improving access to lifesaving cardiac care throughout the Niagara region," said Joe McDonald, President & CEO of Catholic Health. "I am pleased we were able to work collaboratively with our project partners to put the needs of area residents first. Hopefully, this is more than a one-time deal and will open the door to other collaborative initiatives that address healthcare disparities in Niagara County and throughout the entire Western New York region."
"Today is a great day for the community, and in particular, Niagara County," said Kaleida Health President and CEO Jody Lomeo. "There was a demonstrated need
and, together, we were able to leverage our collective strengths to address some of the health disparities in cardiac care. The collaboration between Niagara Falls, ECMC,
Kaleida Health and Catholic Health represents what is best for those we serve – the patients. They are the true winners here."
The cath lab project will not result in a major increase in patient volume across the Buffalo-Niagara region, but will make it more convenient for patients in Niagara County to access this specialized care closer to home. Currently, cath lab services are only available in Buffalo at Catholic Health's Heart Center at Mercy Hospital and Kaleida Health's Gates Vascular Institute.
The Niagara County cath lab project will also enable the Western New York Performing Provider Systems to which the hospitals belong – Millennium Collaborative Care and Community Care Partners of WNY – to jointly address Delivery System Reform Incentive Program (DSRIP) projects to improve the region's cardiovascular health.
DSRIP is the statewide effort to fundamentally restructure the health care delivery system by reinvesting in the Medicaid program, with the primary goal of reducing avoidable hospital admissions by 25 percent over the next five years.
In their applications, the systems noted that heart disease is the leading cause of death in Niagara County and that significant health care disparities exist.
"African-American and Medicaid patient populations are undertreated and underserved.
Disparities also exist for other historically underserved populations such as Native Americans, mental health patients and people with developmental and intellectual disabilities," Ruffolo said.
"This project will accomplish three important objectives by eliminating barriers to care, improving the management of cardiac disease through the use of best practices and waging a strong and sustained campaign to prevent heart disease," he added.  
The $2.18 million project will be funded through equity investments by each of the managing partners, with Kaleida Health, Catholic Health and Niagara Falls Memorial each holding 30 percent ownership, and ECMC a 10 percent interest. In addition, Memorial has been awarded a $1.08 million grant through the NYS Capital Restructuring Finance Program that will be used to help offset the cost of cardiac catheterization equipment.
All four parities will actively participate in the cath lab's operation, appointing members to a clinical committee to manage the day-to-day operations of the facility and a management committee to oversee planning and financial operations. A medical director for the program and other physicians will be recruited from the partner hospitals.
The state's approval requires construction of the 4,145-square-foot facility to begin by July 1 and be completed by Feb. 1, 2017. The equipment selection process will begin immediately. Cardiac catheterization is a procedure for diagnosing and treating cardiovascular conditions in which a long thin tube called a catheter is inserted in an artery or vein in a patient's groin, neck or arm and threaded through the blood vessels to the heart.
The Niagara County cath lab will maintain 24/7/365 capabilities to perform emergency and scheduled elective procedures and interventions, including cardiac angiography, stent placement and balloon angioplasty.