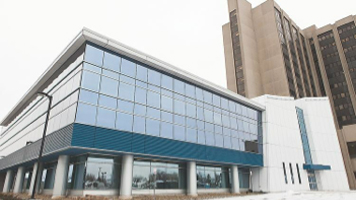 Erie County Medical Center reports record performance as 2017 begins
Erie County Medical Center, in the first two months of the year, has seen historic numbers, with overall discharges up 5 percent compared to last year. Read the full Buffalo Business First story here.

by Tracey Drury – Reporter, Buffalo Business First

Through February, the hospital has seen historic numbers for discharges, emergency visits and surgical volume.
Hospital CEO Thomas Quatroche Jr. said a strong start to 2017 should help Erie County Medical Center Corp. gain approval on a loan to support more than $110 million in improvements at its Grider Street campus.
In the first two months of the year, the Buffalo trauma hospital has seen historic numbers, with overall discharges up 5 percent compared to last year. Through February, ECMC saw inpatient surgeries grow by nearly 6 percent, outpatient visits grew by 3.1 percent and emergency department visits were up 1.6 percent.
Assuming that pace continues, the hospital with annual revenue of $600 million will likely beat last year's $2.1 million surplus, and continue a seven-year streak of positive operating income, Quatroche said.
"As you look at safety net hospitals and public benefit corporations across New York state, we're one of the strongest," he said. "We've always been very conservative in how we budget and we're going to continue to do that."
That's important as the Erie County Legislature on Thursday considers a deal for ECMC to borrow $100 million through the Erie County Control Board, a strategy that will result in millions of dollars in interest savings. The same body three weeks ago failed to approve a proposal by County Executive Mark Polancarz for the county to hold the loan.
In addition to funding a $58 million emergency department expansion, the loan would provide $38 million to replace boilers and generators original to the 40-year-old hospital; $15 million in improvements to the exterior building envelope; as well as funds for interior renovations at clinics and nursing areas. ECMC will pay for some of the work with its own cash reserves and philanthropic dollars raised during a $25 million capital campaign.
"This recent package the control board has put together for the borrowing is really the lowest cost option," Quatroche said. "The control board understands the importance of this project and the other improvements we need to do."
As a public benefit corporation, ECMC has always been connected to the county. It began a concerted effort toward a financial independence in recent years, a move Quatroche said is not hampered by borrowing through the county or the control board.
"This is zero cost to the county," he said. "All of the payments are with ECMC. All the debt sits on ECMC's books. The control board is really serving as the bank for ECMC to be able to have these dollars."
Quatroche said officials have planned for modest increases in patient visits and discharges, despite seeing higher growth. Those volume increases, plus ongoing operating efficiencies, should more than pay for debt service connected to the emergency department expansion, putting to rest any worries that the county or control board would be hurt by the loan arrangement, he said.
The hospital has budgeted for a $1 million surplus in 2017, but is already $1.3 million ahead of plan through February. If volume continues at the same pace, Quatroche projects a year-end profit of $2.3 million.
"We're growing every year," he said. "I expect us to meet or exceed budget between now and the end of the year."
View the story on the Business First website here: http://bizj.us/1p3s8y.
Tracey Drury covers health/medical and nonprofits.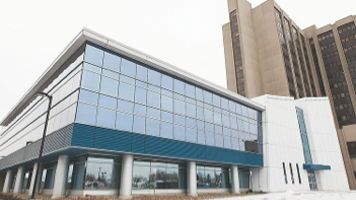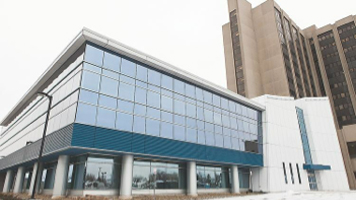 Erie County Medical Center, in the first two months of the year, has seen historic numbers, with overall discharges up 5 percent compared to last year.