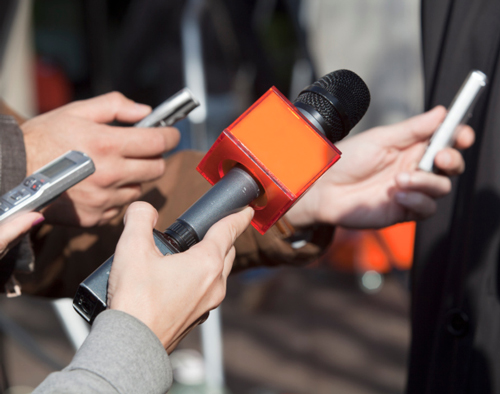 Erie County Medical Center Corporation Reports Strong Results for 2017
Hospital reports $3.2 million operating surplus for 2017; strong hospital operations continue
BUFFALO, NEW YORK – Erie County Medical Center Corporation (ECMCC), Western New York's only Level 1 Adult Trauma Center, today announced that it closed 2017 with a $3.2 million operating surplus on its total $647 million in operating revenues, reflecting the hospital's overall strong performance in health care services for the year. The hospital grew days cash on hand from 68 days in 2016 (with $110 million in cash) to 101.5 days in 2017 (with $171.2 million in cash) and grew revenues from $616.5 million in 2016 to $647.4 million in 2017.
This surplus represents the highest amount for the hospital since 2010, and ECMC is one of the only public hospitals in New York State to show a positive operation margin in 2016 and 2017. ECMC was also able to recover much of its operational costs related to the cyberattack of April 2017 with $10 million of cyber insurance proceeds.
ECMCC President and CEO Thomas J. Quatroche Jr., Ph.D. said, "While we are proud of the ECMC Family being good stewards of public assets, we are most proud of the improvements in our quality and patient experience scores. Over the years, the image of ECMC has changed significantly, which has resulted in more patients choosing ECMC than ever before. Our sound financial footing, along with our great outcomes and quality scores, is not typical of many large public teaching hospitals in New York, or across the country for that matter."
As noted above, 2017 proved to be another successful year for the hospital. For the first time, inpatient hospital visits exceeded 19,000. Inpatient surgeries were up 9.7% and total surgeries increased by 1.3% over 2016; additional growth occurred in: orthopaedic surgeries (3%), kidney transplants (8%) and neurological surgeries (19.6%). Further growth occurred in the ECMC's outpatient clinics, including Primary Care (2%), Neurology (3.7%), Urology (2.5%), Cardiology (5.4%) and the Center for Occupational and Environmental Medicine (5.1%), and similar increases occurred in ECMC's Department of Rehabilitation Services – Inpatient admissions increased by 19.5% and Outpatient services increased by 25.2%. ECMC also saw an increase in the acuity, or level of illness in patients, with an increase to 14,155 patients admitted through the Emergency Department and an acute case mix index of 1.85 (an indicator of a patient's severity). In addition to this solid operations volume, ECMC's Terrace View Long-Term Care Facility in May earned a Four-Star Rating for Overall Quality from the federal Centers for Medicare and Medicaid Services (CMS).
2017:
Operating Revenues of $ 647.4 Million
Operating Expenses of $ 644.2 Million
Operating Surplus of $ 3.2 Million
2016:
Operating Revenues of $616.5 Million
Operating Expenses of $614.4 Million
Operating Surplus of $2.1 Million
There is a $30.9 Million or a 5% increase in operating revenues from 2016 to 2017 and a $1.1 million or 52% increase in operating surplus.
ABOUT ERIE COUNTY MEDICAL CENTER (ECMC) CORPORATION: The ECMC Corporation was established as a New York State Public Benefit Corporation and since 2004 has included an advanced academic medical center with 602 inpatient beds, on- and off-campus health centers, more than 30 outpatient specialty care services and Terrace View, a 390-bed long-term care facility. ECMC is Western New York's only Level 1 Adult Trauma Center, as well as a regional center for burn care, behavioral health services, transplantation, medical oncology and head & neck cancer care, rehabilitation and a major teaching facility for the University at Buffalo. Most ECMC physicians, dentists and pharmacists are dedicated faculty members of the university and/or members of a private practice plan. More Western New York residents are choosing ECMC for exceptional patient care and patient experiences—the difference between healthcare and true care™.