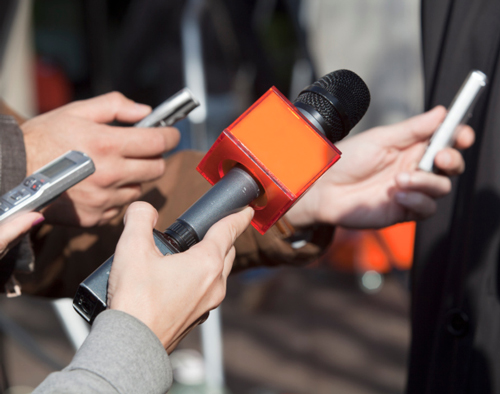 Erie County Medical Center Corporation Expands Substance Abuse Treatment Services
Multiple initiatives implemented to support individuals and families contending with substance abuse
BUFFALO, NEW YORK – As substance abuse continues to damage individuals, families and the broader community, particularly through elevated alcohol- and opioid-related tragedies, Erie County Medical Center Corporation (ECMCC) has developed and implemented a variety of initiatives that support ongoing efforts of local not-for-profit organizations dedicated to combating the effects of the crisis, as well as expanding existing and creating new substance abuse treatment programs on the ECMC healthcare campus.
ECMC Corporation President and CEO Thomas J. Quatroche Jr., Ph.D. said, "ECMC's Emergency Department receives a majority of the opioid overdose patients in the region, and is the only emergency department to offer specialized services for trauma, psychiatric emergencies and acute substance abuse detoxification. Building on those established programs and expanding our collaboration with outside dedicated organizations who are experienced and well-positioned to enhance these critically important services, we are committed to leveraging our core strengths to make a lasting difference in the lives of everyone affected by substance abuse."
ECMC's efforts include:
Have collaborated with the following organizations to improve access to detoxification services:

Save the Michaels
Seneca Nation
Sprout Health
VA Medical Center
BC/BS-HHS-City of Buffalo first responders

ECMC Chemical Dependency and Emergency Department leadership collaborated on the development and implementation of sensitivity training for ECMC's Emergency Department and inpatient Chemical Dependency staff to better serve patients presenting with substance abuse-related conditions.
Expanded ECMC's existing inpatient Chemical Dependency by 10 beds.
Worked with WNIL's Addict to Addict program to implement peer support in the Emergency Department. The peers meet with patients and their families to support their treatment decisions and provide education regarding community resources/support for their substance abuse issues.
Collaborated with Horizon Health Services to apply for a NYS OASAS Open Access Grant, which, if successful, will have ECMC provide enhanced chemical dependency coverage and oversight in its Emergency Department to ensure continuous, uninterrupted emergency intervention during the off-hours each week and on weekends when the community-based Open Access Center is not accessible.
ECMC Corporation Senior Vice President for Nursing Karen Ziemianski said, "ECMC has a strong legacy of caring and supporting patients experiencing substance abuse from opening an alcoholism clinic in downtown Buffalo in 1973 and in 1975 running the only Methadone detox program in Erie County. Building on that strong legacy and working with our committed partners, ECMC is dedicated to helping those struggling with substance abuse and improving their lives."
Within ECMC's Center of Excellence in Behavioral Health, ECMC offers individuals and families the most comprehensive alcohol and drug addiction rehab services available in Western New York, with inpatient and outpatient programs to support patients with their needed level of care. Currently, ECMC operates a 28-bed medically managed chemical dependency detoxification (withdrawal and stabilization) inpatient program for patients dependent on both drugs and alcohol. In order to better serve our patients who are in need of managed chemical dependency detoxification services in the WNY region. This service is in collaboration with NYS-Department of Health and NYS-Office of Alcoholism and Substance Abuse Services and it will enable ECMC to provide timely care to the growing numbers of patients in WNY who are visiting the Emergency Department due to overdose or who require detoxification treatment.
ABOUT ERIE COUNTY MEDICAL CENTER (ECMC) CORPORATION: The ECMC Corporation was established as a New York State Public Benefit Corporation and since 2004 has included an advanced academic medical center with 593 inpatient beds, on- and off-campus health centers, more than 30 outpatient specialty care services and Terrace View, a 390-bed long-term care facility. ECMC is Western New York's only Level 1 Adult Trauma Center, as well as a regional center for burn care, behavioral health services, transplantation, medical oncology and head & neck cancer care, rehabilitation and a major teaching facility for the University at Buffalo. Most ECMC physicians, dentists and pharmacists are dedicated faculty members of the university and/or members of a private practice plan. More Western New York residents are choosing ECMC for exceptional patient care and patient experiences-the difference between healthcare and true care™.