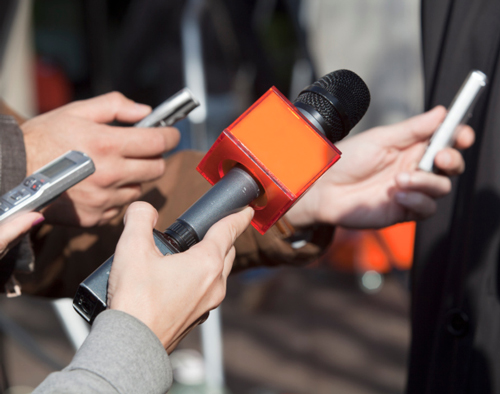 ECMC'S Terrace View LTC Facility on Newsweek National List of "Best Nursing Homes 2020"
Newsweek's Best Nursing Homes 2020 recognizes just over 400 of the best nursing homes across the 20 largest US states
BUFFALO, NEW YORK – Erie County Medical Center (ECMC) Corporation today announced that Newsweek and Statista have included ECMC's Terrace View Long-Term Care (LTC) Facility on the inaugural list of Newsweek's National List of "Best Nursing Homes 2020."
Newsweek and Statista (a global data research firm) designed a rigorous methodology that evaluated nursing homes using data from two sources: Recommendations from medical experts (nurses, administrators, therapists and physicians); and Nursing Home performance based on U.S. Centers for Medicare & Medicaid Services (CMS) data in three domains (health inspections, staffing, and quality measures). The list was developed as an opportunity to recognize senior care organizations that stand out for their dedication to excellence in resident care and as a chance for Newsweek to engage its global audience with compelling content on a universally relevant topic.
Thomas J. Quatroche Jr., PhD, ECMC President and CEO said, "We are very pleased that Terrace View has received this Newsweek national recognition just months after earning a 5-Star rating from CMS. Terrace View continues on a steady journey since 2014 to improve its ratings. The inclusion of Terrace View on the Newsweek 'Best Nursing Homes 2020′ list is further verification of Terrace View caregivers' focus on superior customer service, safety, and high quality, compassionate care for every resident."
Anthony DePinto, DC, LNHA, Terrace View Administrator, said, "All staff members at Terrace View have worked tirelessly with great determination to continue to improve the quality of care and customer service they provide to our residents. Having Newsweek include Terrace View on this list of 'Best Nursing Homes 2020′ is confirmation that our determination and focus have now ranked Terrace View on par with the best nursing facilities across the country. We are grateful for this recognition and pleased that our residents are the ultimate beneficiaries."
Newsweek's Best Nursing Homes 2020 recognizes just over 400 of the best nursing homes across the 20 largest US states: California, Texas, Florida, New York, Pennsylvania, Illinois, Ohio, Georgia, North Carolina, Michigan, New Jersey, Virginia, Washington, Arizona, Massachusetts, Tennessee, Indiana, Missouri, Maryland, and Wisconsin. The complete rankings are on the Newsweek website: https://www.newsweek.com/best-nursing-homes-2020
Terrace View, for which current residents had design input, was opened in February 2013. It contains three floors of 96 skilled nursing beds each; one floor containing 66 sub-acute rehab beds; a 20-bed ventilator unit and 16-bed behavioral intervention unit – for a total of 390 beds. The building is connected to the existing hospital and to other facilities on ECMC's health campus via a corridor used to transport patients and residents in need of varying degrees of medical care. The facility is organized into small-scale, 12-bed households, each with a living room and fireplace, kitchen and dining room. Each floor features a generous outdoor terrace and an indoor terrace lounge with a view to the terrace. The ground floor includes shared communal spaces with adjacent gardens and courtyards. The features offer a stimulating community for residents, families and staff members.
ABOUT ERIE COUNTY MEDICAL CENTER (ECMC) CORPORATION: The ECMC Corporation was established as a New York State Public Benefit Corporation and since 2004 has included an advanced academic medical center with 573 inpatient beds, on- and off-campus health centers, more than 30 outpatient specialty care services and Terrace View, a 390-bed long-term care facility. ECMC is Western New York's only Level 1 Adult Trauma Center, as well as a regional center for burn care, behavioral health services, transplantation, medical oncology and head & neck cancer care, rehabilitation and a major teaching facility for the University at Buffalo. Most ECMC physicians, dentists and pharmacists are dedicated faculty members of the university and/or members of a private practice plan. More Western New York residents are choosing ECMC for exceptional patient care and patient experiences – the difference between healthcare and true care™.