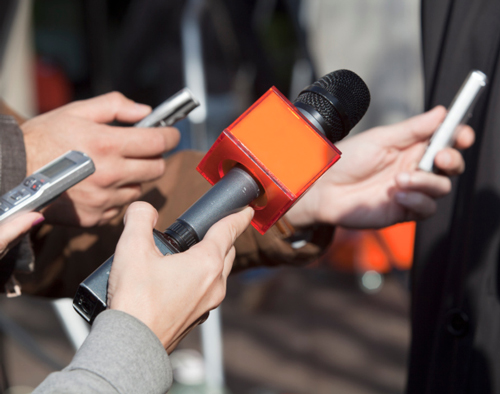 ECMC's Terrace View Long-Term Care Facility earns Five-Star Quality Rating from CMS
Achievement marks first ever five-star rating for 390-bed facility on ECMC health campus
BUFFALO, NEW YORK – Erie County Medical Center (ECMC) Corporation today announced that the Centers for Medicare and Medicaid Services (CMS), part of the Department of Health and Human Services (HHS) has determined that ECMC's Terrace View Long-Term Care Facility has earned a Five-Star Rating for Overall Quality.
Terrace View, opened in February 2013, is one of only 17 nursing homes in Western New York rated by CMS with Five Stars for Overall Quality.  The CMS rating for Terrace View is posted as of July 24th on CMS's Nursing Home Compare (NHC) website.
Thomas J. Quatroche Jr., PhD, ECMC President and CEO said, "We are thrilled that Terrace View received a 5-star rating from CMS.  This is the first time in Terrace View's history to receive this top rating. Terrace View has been on a steady journey since 2014 to increase its star rating, and the entire organization has been focused toward achieving this 5-star rating.  Thanks to their dedication and commitment to excellence, this rating reflects the Terrace View caregivers' collective focus on superior customer service, high quality care, safe resident practices and, most of all, compassionate care for every resident.  With very medically complex patients, with an average age of 68, this is a significant achievement.  This affirmation of the quality of care at Terrace View is another example of the ECMC Family's dedication and passion for those we serve!"
Terrace View, for which current residents had design input, is 275,500 square feet on five levels.  It contains three floors of 96 skilled nursing beds each; one floor containing 66 sub-acute rehab beds; a 20-bed ventilator unit and 16-bed behavioral intervention unit – for a total of 390 beds.  The building is connected to the existing hospital and to other facilities on campus via a corridor used to transport patients and residents in need of varying degrees of medical care.  The facility is organized into small-scale, 12-bed households, each with a living room and fireplace, kitchen and dining room.  Each floor features a generous outdoor terrace and an indoor terrace lounge with a view to the terrace.  The ground floor includes shared communal spaces with adjacent gardens and courtyards.  The features offer a stimulating community for residents, families and staff members.
Changes were announced to the Five-Star Quality Rating System that were implemented in April 2019.  CMS created the Five-Star Quality Rating System to help consumers, their families, and caregivers compare nursing homes more easily and to help identify areas about which you may want to ask questions.  The Nursing Home Compare Web site features a quality rating system that gives each nursing home a rating of between 1 and 5 stars.  Nursing homes with 5 stars are considered to have much above average quality and nursing homes with 1 star are considered to have quality much below average.  There is one Overall 5-star rating for each nursing home, and a separate rating for each of the following three sources of information:
Health Inspections– The health inspection rating contains the 3 most recent health inspections and investigations due to complaints.  This information is gathered by trained, objective inspectors who go onsite to the nursing home and follow a specific process to determine the extent to which a nursing home has met Medicaid and Medicare's minimum quality requirements.  The most recent survey findings are weighted more than the prior year.
Staffing– The staffing rating has information about the number of hours of care provided on average to each resident each day by nursing staff.  This rating considers differences in the levels of residents' care need in each nursing home.  For example, a nursing home with residents who had more severe needs would be expected to have more nursing staff than a nursing home where the resident needs were not as high.
Quality Measures (QMs)– The quality measure rating has information on 17 different physical and clinical measures for nursing home residents.   The QMs offer information about how well nursing homes are caring for their residents' physical and clinical needs.
For additional information, visit: https://www.cms.gov/medicare/provider-enrollment-and-certification/certificationandcomplianc/fsqrs.html
ABOUT ERIE COUNTY MEDICAL CENTER (ECMC) CORPORATION: The ECMC Corporation was established as a New York State Public Benefit Corporation and since 2004 has included an advanced academic medical center with 573 inpatient beds, on- and off-campus health centers, more than 30 outpatient specialty care services and Terrace View, a 390-bed long-term care facility.  ECMC is Western New York's only Level 1 Adult Trauma Center, as well as a regional center for burn care, behavioral health services, transplantation, medical oncology and head & neck cancer care, rehabilitation and a major teaching facility for the University at Buffalo.  Most ECMC physicians, dentists and pharmacists are dedicated faculty members of the university and/or members of a private practice plan.  More Western New York residents are choosing ECMC for exceptional patient care and patient experiences – the difference between healthcare and true care ™.  For additional information about ECMC, visit: www.ecmc.edu.