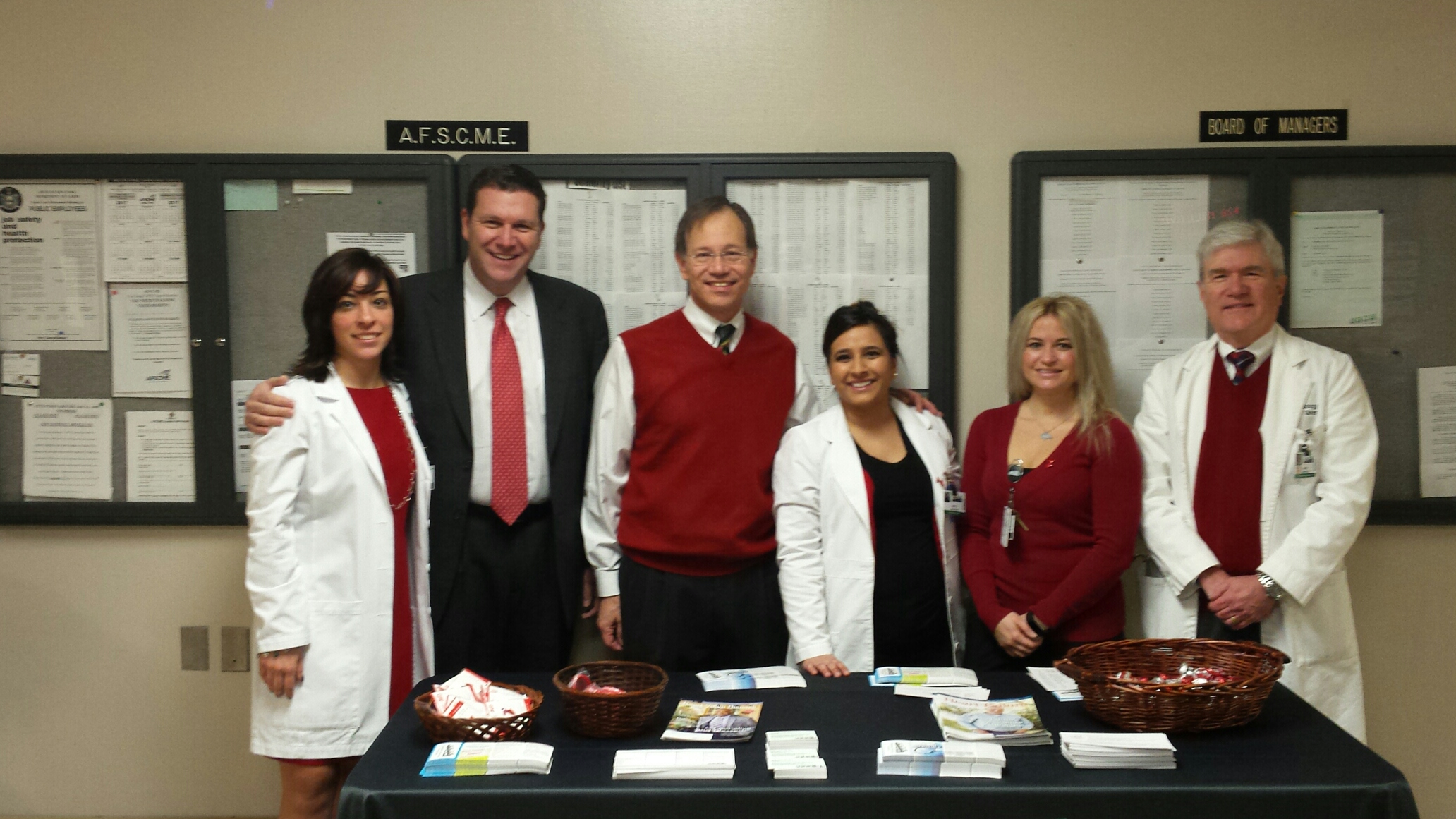 ECMC's Center for Cardiovascular Care Team Increases Awareness of Women's Cardiovascular Health for National Wear Red Day®
Today, Friday, February 3, 2017, is National Wear Red Day®. Heart disease and stroke cause one in three deaths among women each year, killing approximately one woman every 80 seconds. Fortunately, we have the power to change that because 80 percent of cardiac and stroke events may be prevented with education and action.
Many supporters raise awareness and fund the fight against heart disease and stroke by creating their own "FUNraising" webpage. You can do the same. By doing so, you help support educational programs to increase women's awareness and critical research to discover scientific knowledge about cardiovascular health.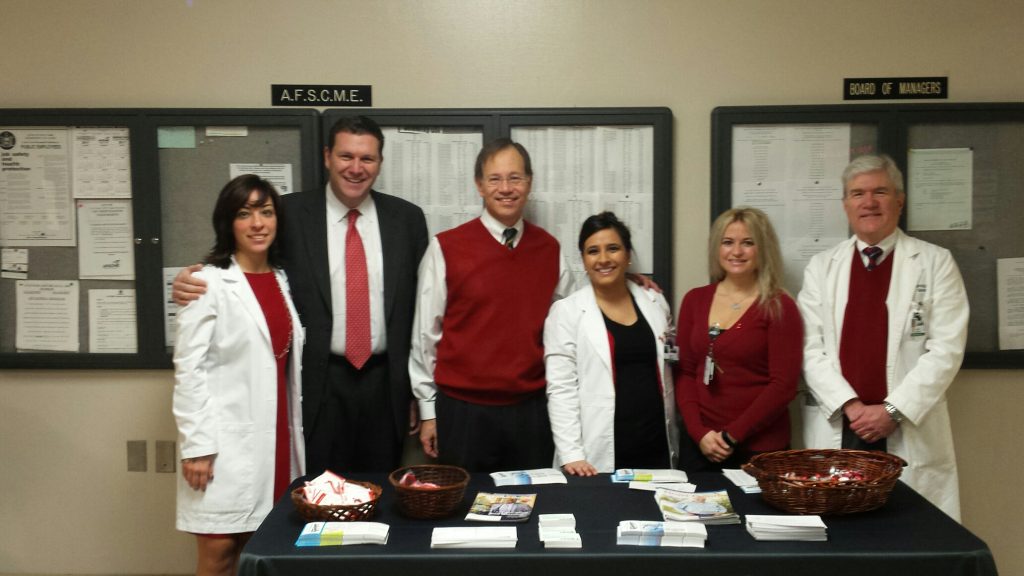 Clinicians from ECMC's Center for Cardiovascular Care paused for a photo today while reminding staff and visitors about the importance of cardiovascular health in women. Pictured (l. to r.) are: Pia Musielak, PA; Tom Quatroche, PhD, President & CEO, ECMCC; Dr. Joseph Zizzi Jr., Dimple Anand, NP; Kelly Pempsell, LPN; and Dr. Robert Glover.