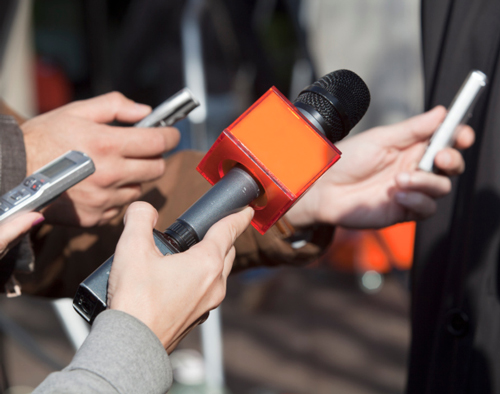 ECMC's Bariatric Practice Gets National Accreditation – 'Comprehensive Center' designation is highest-quality level for a hospital
A national accreditation and quality improvement program of the American College of Surgeons provided Erie County Medical Center's bariatric surgery program with its highest endorsement.
The ECMC program is the largest bariatric program in the area, with more than 500 surgeries in 2014.
The Metabolic and Bariatric Surgery Accreditation and Quality Improvement Program (MBSAQIP) in partnership with the American Society for Metabolic and Bariatric Surgery, issued the three-year "Comprehensive Center," designation after a series of extensive evaluations.
The accreditation to ECMC "formally acknowledges your commitment to providing and supporting quality improvement and patient safety efforts for metabolic and bariatric surgery patients.  As an accredited program, you have demonstrated that your center meets the needs of your patients by providing multidisciplinary, high-quality, patient-centered care," according to a letter from the program to ECMC's Bariatrics Director, Joseph A. Caruana, MD.
"Your program is part of an elite group of MBSAQIP-accredited centers," the letter concluded.
"The team at ECMC worked extremely hard for this accreditation and we are pleased that the hospital received the designation," Dr. Caruana said.  "As the MBSAQIP directors indicated, this means ECMC's bariatric practice is of the highest quality and properly centered on the patient."
"This accreditation, with the MBSAQIP's highest endorsement, is exceptional and clear evidence that ECMC's bariatric surgery program delivers care of the highest quality, comparable to the best available anywhere in the state or the country," stated Richard C. Cleland, President/Chief Operating Officer and Interim Chief Executive Officer, ECMC Corp.  "I commend Dr. Caruana and the entire bariatric team for their commitment to excellence.  Our patients are the ultimate beneficiaries of this accomplishment."
The evaluation process included completion of an extensive application; graded acceptance of that application; certification of ECMC's Beth Ann Gray, RN, as a data collector for the program's registry; a one-day site visit by MBSAQIP's Dr. Ann Rogers; and then site visit information was returned to the MBSAQIP and compiled to make the final decision.  To maintain the designation year-to-year, the institution submits a comprehensive report on the practice for each year.
The site visit itself involved an extensive review of the hospital led by Dr. Joseph Caruana; Dr. Mark Cavaretta; Nicole Rossney, MS, PA-C, physician assistant and Bariatric Program Manager; and Gray.
Bariatric surgery is an operation on the stomach and/or intestines that helps patients with extreme obesity lose weight, according to the National Institute of Digestive and Kidney Diseases (NIDKD).  This surgery is an option for people who cannot lose weight by other means or who suffer from serious health problems related to obesity, the agency said on its web site.  The surgery promotes weight loss through various mechanisms and reduces the risk of Type 2 diabetes, high blood pressure, sleep apnea, and other obesity related diseases.  Some surgeries also interrupt how food is digested, preventing some calories and nutrients, such as vitamins, from being absorbed.  Recent studies suggest that bariatric surgery may even lower death rates for patients with severe obesity.  The best results occur when patients follow surgery with healthy eating patterns and regular exercise, according to the NIDKD.
The program is one of 48 accredited in New York hospitals.