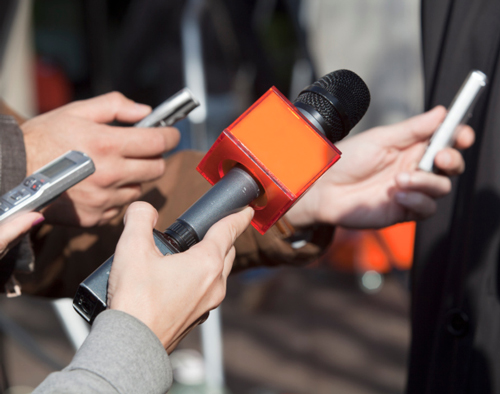 ECMCC, University at Buffalo School of Architecture and Planning Announce Partnership to Guide Kensington Heights Community Visioning Process
Community Advisory Committee of neighborhood stakeholders formed to inform future development of 17-acre site adjoining ECMC Health Campus on East Side
BUFFALO – Erie County Medical Center Corporation (ECMCC) and the University at Buffalo School of Architecture and Planning have launched "Building Together," a partnership to engage community input in the medical center's redevelopment of the long vacant 17-acre Kensington Heights property.
In 2018, ECMCC purchased the former Kensington Heights property, which sits on the western border of the medical center's existing 65-acre health campus, and has stated any future reuse would be informed by the community.
Building Together's 16-member Community Advisory Committee of neighborhood and community stakeholders, which began convening in March, will shape a redevelopment process that both supports the healthcare mission of ECMCC and meets the needs and aspirations of the local community.
ECMCC President and CEO Thomas J. Quatroche Jr., PhD, said, "Building Together is a truly unique and exciting opportunity to develop a community-led process for the planning and redevelopment of the Kensington Heights property, which will turn this long-vacant land back into productive reuse for years to come."
ECMCC has engaged the School of Architecture and Planning and its UB Regional Institute to support the community engagement process over the next several months and provide supporting research.
Outreach to residents and businesses in the surrounding area has already commenced. Community members can complete an online survey to share their comments on the site or schedule a special session with the Building Together project team, which will be tabling and engaging with the neighborhood throughout the summer. The survey and project information are available at www.ecmc.edu/kensington-heights/
Robert Shibley, architect, urban planner and dean of the School of Architecture and Planning, who will play a lead role in the process, said, "The Kensington Heights site has transformative potential for both ECMCC and the surrounding East Side community. We commend ECMCC for having the vision and foresight to inform the redevelopment process with the knowledge, insight and perspective of the community."
Teresa Bianchi
Executive Director, Habitat for Humanity
Mark Blue
President, NAACP Buffalo Chapter
Sheila L. Brown
Owner, Vision Multi Media Group/Power 96.5 FM
Reverend Jeff Elgin Carter Jr.
Ephesus Ministries
Beverly Crowell
President, Northland Beltline Taxpayers Association
Becky Del Prince, RN, BSN, BC
Vice President of Systems & Integrated Care, ECMCC
Minister Dwayne R. Gillison Sr.
Mount Olive Baptist Church
Reverend Dr. William Gillison
Mount Olive Baptist Church
Candace Moppins
Executive Director, Delavan-Grider Community Center
Pastor Kinzer M. Pointer Jr.
Agape Fellowship Baptist Church/Chair, Board of Managers, Millennium Collaborative Care
Rita Hubbard-Robinson
Patient Activation Measure Director/Consultant, Millennium Collaborative Care
Eugenio Russi
Executive Director, Hispanos Unidos de Buffalo
John Somers
President, Harmac Medical Products, Inc.
Stephen Tucker
President and CEO, Northland Workforce Training Center
Dave Zapfel
President/CEO, Gerard Place
Karen Ziemianski, RN, MS
Senior Vice President of Nursing, ECMCC
ABOUT ERIE COUNTY MEDICAL CENTER (ECMC) CORPORATION: The ECMC Corporation includes an advanced academic medical center (ECMC) with 573 inpatient beds, on- and off-campus health centers, more than 30 outpatient specialty care services and Terrace View, a 390-bed long-term care facility. ECMC is a Level 1 Adult Trauma Center, a regional center for burn care, behavioral health services, transplantation, medical oncology and head & neck cancer care, rehabilitation and a major teaching facility for the University at Buffalo. Most ECMC physicians, dentists and pharmacists are dedicated faculty members of the university and/or members of a private practice plan. More Western New York residents are choosing ECMC for exceptional patient care and patient experiences – the difference between healthcare and true care™.
ABOUT UNIVERSITY AT BUFFALO SCHOOL OF ARCHITECTURE AND PLANNING: The School of Architecture and Planning is the leading professional school of architecture, urban planning and real estate development in the State University of New York system. The UB Regional Institute is an urban planning and policy research center within the school and has facilitated community engagement for a wide range of regional development efforts, most recently including the transformation of Buffalo's LaSalle Park, planning for the Northland Workforce Training Center on the city's East Side, investment strategies for the East Side Commercial Corridor Initiative, and improvements to the Niagara Street Corridor.