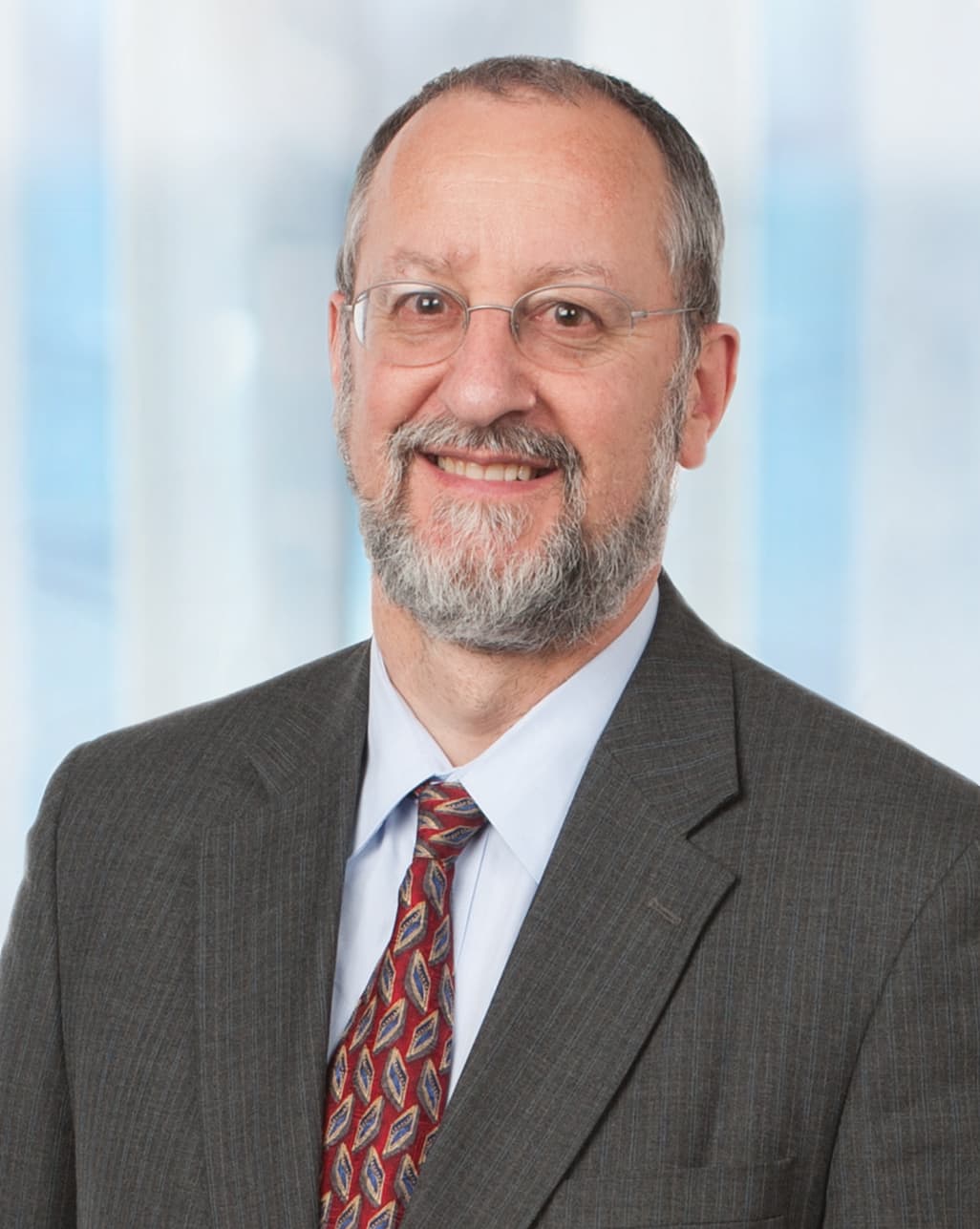 ECMCC CMO Dr. Brian Murray Recognized as "2019 Hospital Administrator of the Year" by Apogee Physicians
BUFFALO, NEW YORK – The Erie County Medical Center Corporation (ECMCC) today announced that Brian M. Murray, MD, Chief Medical Officer at ECMC Corporation, was selected by Apogee Physicians as the 2019 Hospital Administrator of the Year. The award announcement was made during the June 16-18, 2019 Apogee Physicians Annual Program Directors Summit held at The Omni Grove Park Inn, Asheville, NC.
Dr. Murray played an integral role in transitioning the hospitalist service to Apogee Physicians and ensuring the highest quality of care for ECMC patients. Traditionally, ECMC depended on resident-based physicians to provide hospital care. However, with the growth of inpatient volume and restrictions on resident work hours, that procedure was no longer sustainable. In 2015, with Dr. Murray leading the process, ECMC chose Apogee Physicians for its hospitalist program due to Apogee's emphasis on the use of physicians and its high quality patient-centric care driven by measurable metrics, as well as its ability to respond to ECMC's rapidly changing needs. As a result, with Dr. Murray's guidance of the hospitalist program and his efforts working directly with Apogee regional administrators, ECMC has seen significant improvement in care delivery, including length of stay, readmissions and patient satisfaction scores. The Apogee hospitalists see 80 to 100 patients per day at ECMC.
As Chief Medical Officer for ECMC Corporation, Dr. Brian M. Murray facilitates interaction among medical staff, hospital administration, and its governing board to ensure patients receive the very best care. Dr. Murray also serves as Associate Professor of Medicine for S.U.N.Y. at Buffalo Jacobs School of Medicine and Biomedical Sciences. He is Board Certified in Internal Medicine and Nephrology and a Fellow of both the American College of Physicians and the Royal College of Physicians of Ireland.
Dr. Murray served for many years as Chairman of the Medical Advisory Board of the National Kidney Foundation of Western New York and, in 2004, received that organization's Gift-of-Life Award. He has also served as Chairman of the Medical Advisory Board of the ESRD Network for New York State and was appointed Chairman of that body's Divisional Board. In 2004, he received a BEST OF THE BEST award from the Niagara Health Quality Coalition for health care innovation. In 2010, he was awarded ECMC's Distinguished Physician Award and since 2011 has been included by Castle Connolly Medical Ltd. in its list of Top Doctors in Western New York. He is currently a member of the Board of Unyts.
Dr. Murray has published numerous articles on chronic kidney disease, dialysis, and kidney transplants. In addition, he has served as reviewer for a number of medical journals, and received grant funding from the American Heart Association and the National Kidney Foundation.
Dr. Murray performed his Renal Fellowship at the University of Minnesota Hospitals. He earned his MB, B.Ch, B.A.O. with Honors and his BA at Trinity College, University of Dublin.
ABOUT APOGEE PHYSICIANS: Apogee Physicians is the largest, entirely physician-owned and operated hospitalist group in the nation with one singular focus, Hospital Medicine. Apogee began as a nine-physician group in the spring of 2002. All the founding physicians worked in private practice, some having practiced together as Hospitalists for as many as six years. Our group was conceived around a simple but clinical vision: "What's best for the Patient is best for the Practice.™" Now, more than 1.000 physicians, nurse practitioners, and physician assistants nationwide call Apogee home. Our physicians represent the best and brightest minds in hospital medicine.
ABOUT ERIE COUNTY MEDICAL CENTER (ECMC) CORPORATION: The ECMC Corporation was established as a New York State Public Benefit Corporation and since 2004 has included an advanced academic medical center with 573 inpatient beds, on- and off-campus health centers, more than 30 outpatient specialty care services and Terrace View, a 390-bed long-term care facility. ECMC is Western New York's only Level 1 Adult Trauma Center, as well as a regional center for burn care, behavioral health services, transplantation, medical oncology and head & neck cancer care, rehabilitation and a major teaching facility for the University at Buffalo. Most ECMC physicians, dentists and pharmacists are dedicated faculty members of the university and/or members of a private practice plan. More Western New York residents are choosing ECMC for exceptional patient care and patient experiences – the difference between healthcare and true care™.