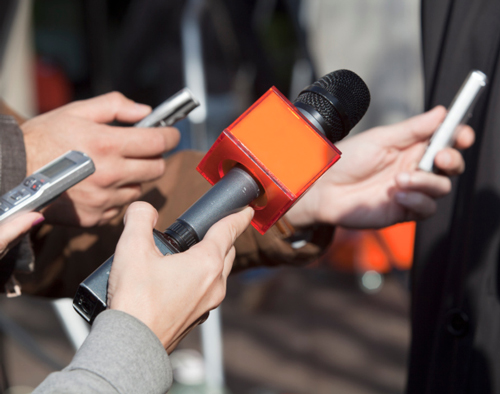 ECMC Works with Health Department on Ebola Designation – Regional hospital's readiness and expertise reason for decision
Erie County Medical Center officials announced today that the hospital will partner with the New York State Department of Health to be designated as an Ebola-care facility for adult patients in Western New York.
Hospital officials stressed that ECMC is currently well-prepared to handle patients presenting with a suspected Ebola infection, with a capacity for two patients to be treated in planned isolation – should the need arise.
They also emphasized that training for clinical staff who may encounter a potential Ebola patient started weeks ago and staff members were retrained regarding the latest guidelines.  In addition, extensive measures have been taken at the Emergency Room, entry points, and at clinical offices to insure that patients who may meet criteria for being exposed to the disease are quickly identified and isolated.
"Recognizing our leadership role in the community, our mission, and the excellence of our institution, we have decided to partner with the Department of Health to be designated as an Ebola center," said Thomas Quatroche Jr., senior vice president.  "This effort will only improve ECMC's ability to keep the community and our workforce safe in the event that a Western New York Ebola patient does come to our hospital."
"We remain confident that we are prepared and that this ongoing collaboration with the state will make us even more prepared.  ECMC will continue to diligently conduct drills, train staff, insure appropriate supplies, and conduct town hall meetings for employees."
To date, ECMC has trained 126 clinical personnel, including doctors, nurses and staff members.  All were trained in the latest Centers for Disease Control and Prevention protocols, specifically around putting on and removing personal protective equipment. Training also focused on the clinical protocols for caring for an Ebola patient.
The following represent just some of the efforts made in preparation:
An unannounced successful drill in the Emergency Department was conducted based on criteria from the New York State Department of Health and the Healthcare Association of New York State;
Signage and entry/registration points on travel history within three weeks to West Africa;
Emergency Department staff educated on initial triage, inclusive of travel history/symptoms;
Competency with direct observation for application and removal of personal protective equipment have been expanded to targeted patient-care areas;
Purchased high-level personal protective equipment to be used consistent with the most current recommendations;
Education and training for all clinical staff that may be in direct contact with potential patients;
Daily communications with NYSDOH, HANYS and the U.S. Centers for Disease Control to ensure the most current information is part of the hospital's plan;
"If an Ebola patient comes to ECMC, only a small group of clinical staff will interact with them and a patient will be totally isolated from the general patient population," said Charlene Ludlow R.N., chief safety officer. "We will continue to take every precaution to ensure the safety of every ECMC family member and patient."