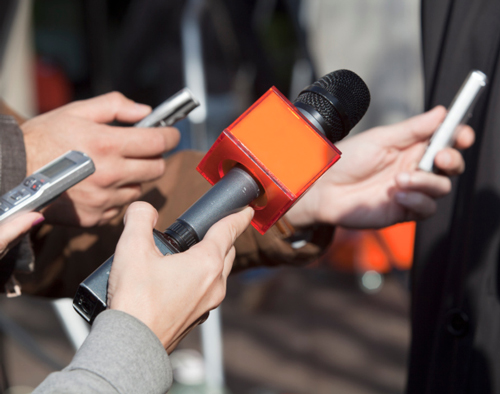 ECMC Wins One of Six National Nursing Excellence Awards – Team cited for process improvement in nursing system to better patient care
Zynx Health, part of the Hearst Health Network, today named Erie County Medical Center the winner of one of six inaugural national awards of excellence for nurses who advance care through clinical decision support tools.
Zynx recognized Erie County Medical Center for process improvement. Specifically, the first Clinical Improvement Through Evidence Award [CITE] honored Bill Arnold, R.N., Lynn Whitehead, R.N., and Nicole Knox, R.N.
This nursing team created a replicable and sustainable process to consistently improve and update its evidence-based plans of care.
The plans of care are closely monitored to meet the highest standards and outcomes are reported monthly for process improvement. More than 97 percent of the plans of care were initiated and updated to reflect changes in patient condition. Appropriate outcomes were identified and prioritized based on assessment data approximately 97 percent of the time.
"This is a great testament to all our nurses, and specifically this team of clinicians, who strive daily to provide True Care to our patients," said ECMC CEO Richard C. Cleland, MPA, FACHE, NHA. "This award is about measurable results and sustained improvements in the process of caring for our patients. This reinforces the strides we're making at ECMC."
Zynx Health is the market leader in providing evidence and experience-based clinical improvement and mobile-care coordination solutions.
The annual CITE award, given for the first time in 2015, recognizes nurses for excellence in the use of clinical decision support solutions to drive improvements in patient care.
"It was a difficult process choosing our CITE winners from so many impressive submissions," said Grant Campbell, MSN, RN, senior director for nursing strategy and informatics at Zynx Health, "Each nursing professional and team demonstrated remarkable achievements. We're excited to recognize and congratulate them all for their excellent work using clinical decision support to deliver measurably improved care to their patients."
Awards were given in the following categories: Patient-centered approach, innovative use of CDS, process improvement, and measurable outcomes. Other winners included the Monongahela Valley Hospital's Intensive Care Unit Nursing Team, Monongahela, PA; Florida Hospital Memorial Medical Center, Daytona Beach, FL; Banner Children's at Cardon Children's Medical Center, Mesa, AZ; Meritage Accountable Care Organization, Novato, CA; and Mercy Medical Center, Baltimore, MD.
ABOUT ERIE COUNTY MEDICAL CENTER (ECMC) CORPORATION: The ECMC Corporation includes an advanced academic medical center (ECMC) with 602 inpatient beds, on- and off-campus health centers, more than 30 outpatient specialty care services and Terrace View, a 390-bed long-term care facility. ECMC is the regional center for trauma, burn care, behavioral health services, transplantation, and rehabilitation and is a major teaching facility for the University at Buffalo. Most ECMC physicians, dentists and pharmacists are dedicated faculty members of the university and/or members of a private practice plan. More Western New York residents are choosing ECMC for exceptional patient care and patient experiences—the difference between healthcare and true care™.
ABOUT ZYNX HEALTH: Zynx Health, part of the Hearst Health network, is the pioneer and market leader in evidence-based clinical improvement and mobile care solutions that provide the care guidance to enhance quality, improve care coordination, and decrease variation across an individual's health journey. With Zynx Health, health-care organizations exceed industry demands for delivering high-quality care at lower costs. Zynx Health partners with health-care organizations to continuously and measurably improve care.
CONTACT: Tom Quatroche at 716-898-5503 -or- tquatroc@ecmc.edu