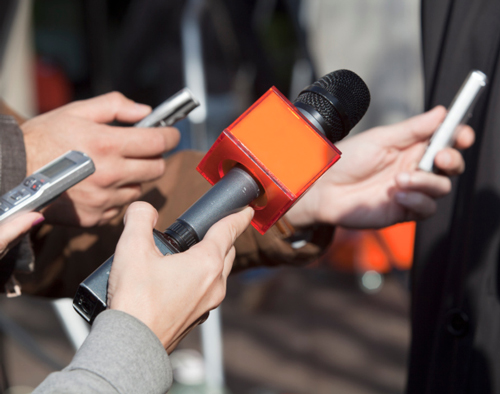 ECMC Victim Assistance Program Receives $1.2 Million Grant
Federal Victim of Crime Act (VOCA) funding administered by New York State Office of Victim Services through Victim and Witness Assistance Grant Program
BUFFALO, NEW YORK – Erie County Medical Center (ECMC) Corporation today announced receipt of funding through the New York State Office of Victim Services' Victim and Witness Assistance Grant Program, which is a federally funded initiative administered by the state. ECMC was awarded $1,237,575, which will be disbursed over three years, 2019-2020; 2020-2021; and 2021-2022.
The grant funding will enable the creation of ECMC's Victims of Crime Advocacy and Recovery Program (VOCARP), a comprehensive, multidisciplinary program to address the immediate psychosocial needs of crime victims, provide ongoing navigation, and support future social and physiological care for patients and their families. The program will include a full-time psychologist, three social workers and a patient facilitator.
ECMCC President and CEO Thomas J. Quatroche Jr., Ph.D., said, "As our region's only Level 1 Adult Trauma Center, our dedicated Emergency Department clinicians provide critical lifesaving care to their patients, often in very challenging circumstances. Along with their trauma skills, our clinicians routinely provide compassionate support to trauma victims and their loved ones. This funding of our Victim Assistance Program will add another important layer of support to those experiencing the consequences of violent crime and trauma."
Office of Victim Services Director Elizabeth Cronin said, "New York State has long been at the forefront of providing assistance to victims of crime and their families. Under Governor Cuomo's leadership, we have built upon that strong history by expanding eligibility for benefits, seeking new partnerships and supporting innovative programs that improve access to services and reach individuals who have been traditionally underserved. I applaud ECMC's vision in applying for this funding, which will allow hospital staff to provide help, support and advocacy at a critical time."
As the region's designated Level 1 Adult Trauma Center, ECMC treats thousands of patients every year, from all eight counties of Western New York. We are a leader in establishing trauma care standards, participating in national, state, and regional trauma quality improvement programs, as well as injury prevention and trauma education programs throughout Western New York. As one of the first trauma centers in the country, ECMC has long been a leader in treating victims of traumatic injuries. Through our research, our physicians pioneered trauma care considered today to be the standard of care. We are proud to offer our community a regional destination for trauma care, especially given that research reveals significantly better survival rates for patients treated at a trauma center compared with those treated at a non-trauma center.
ECMC's program is one of 228 funded by the state Office of Victim Services through the federal Victims of Crime Act (VOCA) at no cost to taxpayers: VOCA funding is the result of fines, fees and surcharges paid by individuals convicted in federal courts. These programs provide direct services, including counseling, advocacy and civil legal services, among other help, to victims of crime and their family members statewide.
ABOUT ERIE COUNTY MEDICAL CENTER (ECMC) CORPORATION: The ECMC Corporation was established as a New York State Public Benefit Corporation and since 2004 has included an advanced academic medical center with 573 inpatient beds, on- and off-campus health centers, more than 30 outpatient specialty care services and Terrace View, a 390-bed long-term care facility. ECMC is Western New York's only Level 1 Adult Trauma Center, as well as a regional center for burn care, behavioral health services, transplantation, medical oncology and head & neck cancer care, rehabilitation and a major teaching facility for the University at Buffalo. Most ECMC physicians, dentists and pharmacists are dedicated faculty members of the university and/or members of a private practice plan. More Western New York residents are choosing ECMC for exceptional patient care and patient experiences – the difference between healthcare and true care™.
ABOUT THE NEW YORK STATE OFFICE OF VICTIM SERVICES: The Office of Victim Services provides a safety net for crime victims and/or their family members, helping eligible individuals with medical and counseling expenses, funeral and burial expenses, lost wages and support, in addition to other assistance, when they have no other resources. On average, the agency provides more than $20 million annually to support victims and families, at no cost to taxpayers. New York also is the only state in the country that has no cap on medical or counseling expenses, which means individuals can get assistance for as long as they need it.