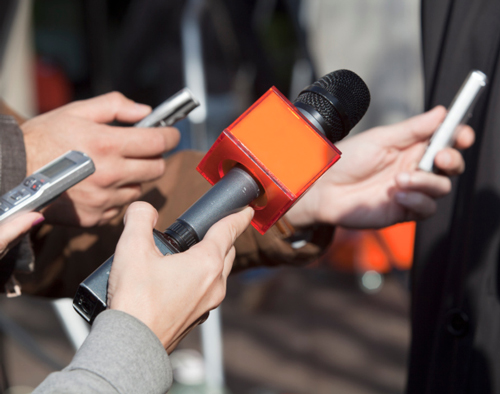 ECMC Trauma Program Manager Linda Schwab Appointed ATCN Region 2 Director
The Advanced Trauma Care for Nurses (ATCN) Committee, a division of the Society for Trauma Nurses, has officially appointed ECMC Trauma Program Manager Linda Schwab, MS, RN, TCRN, as Region 2 Director for ATCN, effective immediately. The ATCN Committee selected Linda Schwab based upon her experience and commitment to ATCN, which they determined has provided strong preparation for the regional director role. The appointment is for a three year term, with a six year limit.
ATCN Region 2 covers New York, New Jersey, and the Commonwealth of Puerto Rico.
Linda Schwab is a Trauma Certified Registered Nurse (TCRN), one of the first trauma nurses in the country to take and pass the new exam to earn this credential through the Board of Certification for Emergency Nursing (BCEN). The TCRN is the first trauma-specific, national credential that designates expertise in trauma.
Linda Schwab has served in various clinical positions during her 36 years at ECMC. As Trauma Program Manager (2004-present) she works regionally and in collaboration with statewide committees to establish trends in the incidence of traumatic accidents and to implement research-based practice changes in trauma care and public health policy. She is extensively involved in outreach education for injury prevention.
In 2007, Schwab was honored by the New York State Chapter of the American Trauma Society as the Trauma Coordinator of Distinction for New York State. Linda Schwab earned her Master of Science in nursing (2004) and her Bachelor of Science in nursing (1981) degrees from D'Youville College.
ECMC is Designated a Regional Adult Trauma Center by the New York State Department of Health (2015) and Nationally Verified as a Level 1 Trauma Center by the American College of Surgeons (2015). Since the early 1960s, ECMC has set trends in trauma and emergency care, developing practices, procedures and in some cases devices (such as the first crash cart) that have since become standards of care now used in hospitals across the nation and the globe.
ABOUT ADVANCED TRAUMA CARE FOR NURSES (ACTN): ACTN is an advanced course designed for the registered nurse interested in increasing knowledge in management of the multiple trauma patient. The ATCN course is taught concurrently with the American College of Surgeons (ACS) Advanced Trauma Life Support® (ATLS). The ATCN program has been operational for over 15 years and has an excellent record of offering a superb trauma educational program, and maintaining a positive collaboration with the ACS Committee on Trauma State Chapters. The ATCN program is currently being offered in numerous states as well as internationally.
ABOUT THE SOCIETY OF TRAUMA NURSES: The Society of Trauma Nurses is a professional non-profit organization whose mission is to ensure optimal trauma care to all people locally, regionally, nationally and globally through initiatives focused on trauma nurses related to prevention, education and collaboration with other healthcare disciplines. The Society of Trauma Nurses advocates for the highest level of quality trauma care across the continuum. The Society accomplishes this through an environment that fosters visionary leadership, mentoring, innovation and interdisciplinary collaboration in the delivery of trauma care.