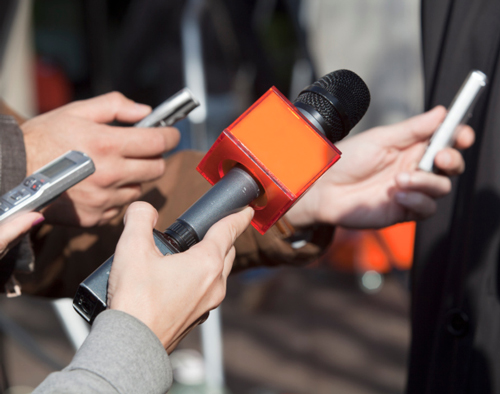 ECMC TERRACE VIEW LTCF RANKED #1 IN THE NATION
Terrace View Leads in Skilled Nursing Facility Value-Based Purchasing Program Quality Measures
BUFFALO, NEW YORK – Erie County Medical Center (ECMC) Corporation today announced that the Department of Health & Human Services (DOH) Centers for Medicare & Medicaid Services (CMS) has ranked ECMC's Terrace View Long-Term Care Facility #1 in its SNF Value-Based Purchasing (VBP) Program out of 15,421 skilled nursing facilities (SNFs) nationwide.
The SNF VBP Program focuses on better outcomes and rewards skilled nursing facilities with incentive payments for the quality of care they provide to people with Medicare, in particular reducing hospital readmissions and improving quality indicators scores. The SNF VBP Program moves CMS toward paying providers based on the quality, rather than the quantity, of care they deliver to patients.*
The Protecting Access to Medicare Act (PAMA) of 2014 started the SNF VBP Program and requires CMS, among other things, to: furnish value-based incentive payments to SNFs for services; develop a methodology for assessing performance scores; adopt performance standards on a quality measure that includes achievement and improvement; and rank SNFs based on their performance from low to high.**
The highest ranked facilities will receive the highest payments, and the lowest ranked 40 percent of facilities will receive payments that are less than what they otherwise would have received without the Program. Funding for the program came from CMS, by withholding 2% of SNF Medicare payments starting October 1st, 2018. Because of its #1 ranking, Terrace View will receive a 1.64% increase in its Medicare Rates. The system measured Terrace View on its individual performance, as well as in comparison to all other SNF facilities in the nation. The program based the performance score by measuring improvements from 2015 to 2017.
Thomas J. Quatroche Jr., PhD, President and CEO, ECMC Corporation, said, "Terrace View has always provided high quality care to some of the most vulnerable in our community. It is a special place with special people who truly care for its residents. This ranking affirms this quality of care, and also rewards Terrace View financially to provide more resources for the great work they do every day."
Anthony DePinto, D.C., L.N.H.A Administrator for Terrace View said, "Over the past three years, the staff at Terrace View has worked very hard to improve our CMS star ranking and all other aspects of care. The VBP program criteria paralleled that improvement. We were expecting good scores; however, to be ranked #1 is truly sensational."
The table below includes the SNF VBP results with the ranking and the Terrace View ranking and number of participating SNFs highlighted.
TERRACE VIEW LONG TERM CARE FACILITY
Annual Performance Score Report
Performance Information
Baseline Period (CY 2015) RSRR
0.16400
Improvement Threshold (Baseline Period Inverted RSRR)
0.83600
Performance Period (CY 2017) RSRR
0.15788
Performance Period Inverted RSRR
0.84212
FY 2019 Achievement Threshold
0.79590
FY 2019 Benchmark
0.83601
SNF VBP Achievement Score
100.00000
SNF VBP Improvement Score
90.00000
SNF VBP Performance Score
100.00000
SNF VBP Program Rank
1
Incentive Payment Multiplier
1.0164677296
NOTE: There were 5,249 unique (non-tied) performance scores in the FY 2019 SNF VBP Program and 15,421 SNFs eligible for the Program nationally. RSRR = Risk-Standardized Readmission Rate; CY = Calendar Year; FY = Fiscal Year; N/A = Not Applicable
Included above are excerpts from the Department of Health and Human Services Centers for Medicare & Medicaid Services website(s) regarding the Skilled Nursing Facility Value-Based Purchasing Program. For additional information about this Program, visit:
* https://www.cms.gov/Medicare/Quality-Initiatives-Patient-Assessment-Instruments/Value-Based-Programs/Other-VBPs/SNF-VBP.html
** https://www.cms.gov/Outreach-and-Education/Medicare-Learning-Network-MLN/MLNMattersArticles/downloads/SE1621.pdf
ABOUT ERIE COUNTY MEDICAL CENTER (ECMC) CORPORATION: The ECMC Corporation was established as a New York State Public Benefit Corporation and since 2004 has included an advanced academic medical center with 573 inpatient beds, on- and off-campus health centers, more than 30 outpatient specialty care services and Terrace View, a 390-bed long-term care facility. ECMC is Western New York's only Level 1 Adult Trauma Center, as well as a regional center for burn care, behavioral health services, transplantation, medical oncology and head & neck cancer care, rehabilitation and a major teaching facility for the University at Buffalo. Most ECMC physicians, dentists and pharmacists are dedicated faculty members of the university and/or members of a private practice plan. More Western New York residents are choosing ECMC for exceptional patient care and patient experiences – the difference between healthcare and true care™.