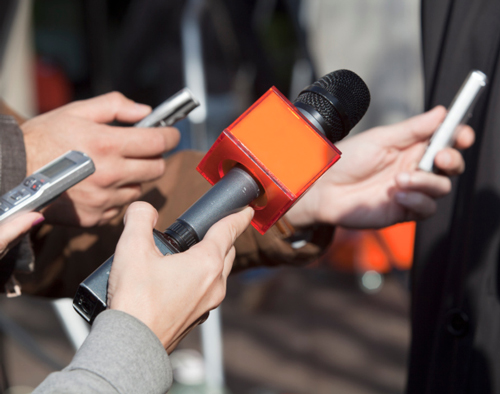 ECMC Suspends Patient Visitation
All patient visitation has been suspended based on NYS Department Health guidelines  
BUFFALO, NY – Following New York State elevating our region to an Orange Zone in an effort to decrease community transmission of the COVID-19 virus, ECMC has suspended patient visitation based on guidance from the New York State Department of Health.  All patient visitation has been suspended except in medically necessary or end-of-life compassionate care cases. ECMC's updated patient visitation guidelines are posted online at www.ecmc.edu.
In addition, no support persons are allowed in the KeyBank Trauma and Emergency Department, except when deemed medically necessary. In these circumstances, the support person must remain in the patient's treatment room for their entire visit. A support person may accompany the patient through the initial registration process, and staff will then call the support person when the patient is ready for discharge. To reduce congestion in the Emergency Department waiting room area, a patient triage area has been set-up adjacent to that location.
At this time, elective and inpatient surgeries have not been suspended, but patients having a same-day procedure may have one (1) designated support person through the initial intake process and then they can rejoin the patient at discharge.  ECMC is monitoring bed availability closely and will reassess the situation if COVID 19 hospitalization increase significantly.
ECMC is currently caring for 18 COVID-19 patients and the institution has enough PPE, beds, and ventilators to care for them and all other patients.  ECMC has also met and exceeded the 90-day state requirement for PPE and is currently using less than 30% of its ventilators.
ABOUT ERIE COUNTY MEDICAL CENTER (ECMC) CORPORATION: The ECMC Corporation was established as a New York State Public Benefit Corporation and since 2004 has included an advanced academic medical center with 573 inpatient beds, on- and off-campus health centers, more than 30 outpatient specialty care services and Terrace View, a 390-bed long-term care facility. ECMC is Western New York's only Level 1 Adult Trauma Center, as well as a regional center for burn care, behavioral health services, transplantation, medical oncology and head & neck cancer care, rehabilitation and a major teaching facility for the University at Buffalo. Most ECMC physicians, dentists and pharmacists are dedicated faculty members of the university and/or members of a private practice plan. More Western New York residents are choosing ECMC for exceptional patient care and patient experiences – the difference between healthcare and true care™.