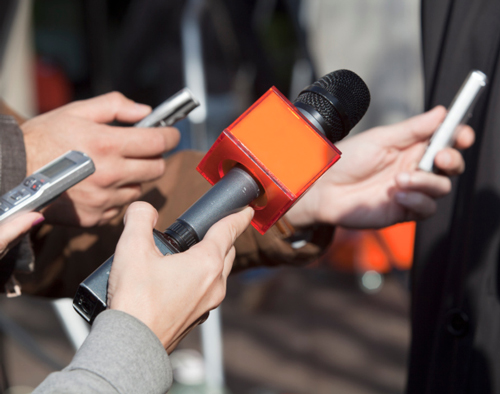 ECMC Rehab Behavioral Health Services Receives Grant from Christopher and Dana Reeve Foundation to be First Hospital in US/Canada to apply New Therapy
Erie County Medical Center (ECMC) Corporation is proud to announce that it has received a $13,534 Quality of Life grant from the Christopher & Dana Reeve Foundation.  The award was one of 75 grants totaling over $600,137 awarded by the Reeve Foundation to nonprofit organizations nationwide that provide more opportunities, access, and daily quality of life for individuals living with paralysis, their families, and caregivers.  Conceived by the late Dana Reeve, the program has awarded over 2,400 grants totaling over $18 million since 1999.
ECMC's Rehab Behavioral Health Services will use the grant funds to improve quality of life through bibliotherapy, an innovative, new approach—not yet implemented in US or Canadian hospitals until now—by addressing physical and cognitive needs of patients who have survived traumatic brain and spinal cord injuries and other progressive illnesses.
"We are honored to be awarded this grant from the Christopher and Dana Reeve Foundation and grateful to receive it to assist individuals who have sustained severe, traumatic injuries," stated Lisa Keenan, PhD, Director, Rehabilitation Behavioral Health Services, ECMC.  "With these funds, we intend to help these patients by utilizing bibliotherapy and providing appropriate technology equipment (Kindles) adapted to accommodate individual needs.  This will facilitate reading diverse kinds of texts with the goal of enhancing the quality of their lives."
"The Reeve Foundation is committed to supporting programs and resources that foster independent living, improved health and community engagement," said Maggie Goldberg, Vice President of Policy and Programs, Christopher & Dana Reeve Foundation.  "The recognized grantees are instrumental to our work at the Reeve Foundation as we strive to serve the disability community with a roadmap of resources and programs to enhance their quality of life."
The Christopher & Dana Reeve Foundation Quality of Life Grants Program was created to address the myriad needs of children and adults living with paralysis, as well as provide assistance and education to their families and caregivers. Funded programs serve individuals living with spinal cord injury and other injuries, diseases or birth conditions, including but not limited to, stroke, spina bifida, multiple sclerosis, cerebral palsy and amyotrophic lateral sclerosis (ALS). The grants support life-changing initiatives that aim to increase quality of life by improving physical and emotional health, broadening community engagement, and increasing independence. Quality of Life grants are funded through a cooperative agreement with the Administration for Community Living (cooperative agreement number 90PR3001-01-00).
About the Reeve Foundation: The Christopher & Dana Reeve Foundation is dedicated to curing spinal cord injury by funding innovative research and improving the quality of life for people living with paralysis through grants, information and advocacy. We meet all 20 of the Better Business Bureau's standards for charity accountability and hold the BBB's Charity Seal. The Paralysis Resource Center (PRC) is a program of the Reeve Foundation, and is funded through a cooperative agreement with the Administration for Community Living, part of the U.S. Department of Health and Human Services (cooperative agreement number 90PR3001-01-00). For more information, please visit our website at www.ChristopherReeve.org or call 800-539-7309.