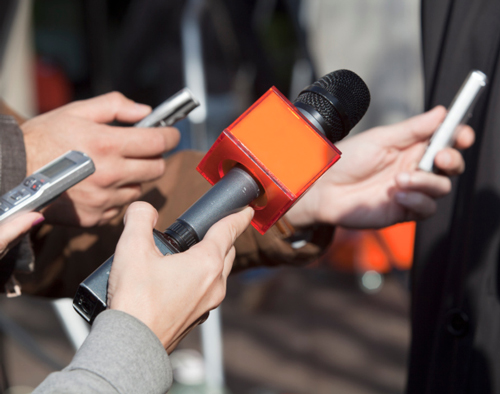 ECMC recognized/featured by NYS Dept. of Health for Zero Infections
Erie County Medical Center (ECMC) Corporation today announced the New York State Department of Health (DOH) has recognized and featured ECMC in the State "Hospital-Acquired Infections" report recently published pertaining to the year 2013, for the ECMC Medical Intensive Care Unit (MICU) success in reducing Central Line-Associated Bloodstream Infections (CLABSIs) to zero.
A central line (CL) is a tube that is placed into a large vein, usually in the neck, chest, arm or groin, that is used to give fluids and medications, withdraw blood, and monitor the patient's condition.  A CL is different than a standard, peripheral intravenous line because it goes farther into the body, terminating near the heart, and because it may be used for weeks or even months.  A bloodstream infection can occur when microorganisms (e.g., bacteria, fungi) travel around or through the tube, attach and multiply on the tubing or in fluid administered through the tubing, and then enter the blood.  NYS hospitals are required to track CLABSIs in intensive care units (ICUs).
As published in a feature article in the report by the NYSDOH, "Erie County Medical Center (ECMC) in Buffalo, NY has been successful in CLABSI reduction in their 12-bed medical intensive care unit (MICU)."  "…The ECMC MICU reported zero CLABSI's for 2013, and continues to be CLABSI free for the first half of 2014…."  ECMC's MICU posted zero central line infections for the remainder of 2014, and continues to do so to date.
As explained by Charlene Ludlow, MHA, RN, CIC, Chief Safety Officer, ECMC Corp., in the published NYSDOH report, "The continuity of (ECMC) providers has resulted in a team dynamic which facilitates communication and prioritizes prevention of infections."  Ludlow today stated, "This accomplishment is verification of ECMC's intent and on-going efforts to establish, assess and improve procedures to enhance safety protocols."
In response to the positive results, Karen Ziemianski, MS, RN, Senior Vice President of Nursing, ECMC Corp., stated "Our nursing staff is committed to following proven safety guidelines.  The data in this report confirm this commitment and we are pleased about our success in this regard for ECMC, but more importantly, for our patients,"
As outlined in the NYSDOH feature article about ECMC, some of the reasons for this success include: The ECMC Patient Safety Department's five certified Infection Preventionists (IPs) report directly to the Chief Safety Officer, who has infection prevention background and is certified in infection control (CIC); the MICU staff is comprised of a dedicated group of intensivists and hospitalists; multidisciplinary rounds are conducted daily and are comprised of the medical attending physician, intensivist, nurse practitioner/physician assistant, nursing unit manager, charge nurse, clinical pharmacist, and nutritionist; line necessity is reviewed daily; the IPs provide CLABSI data to the critical care units for immediate case review; and results are discussed with the staff by the nurse managers and presented monthly by the IPs to the Critical Care Quality Improvement Committee.
To view the full NYSDOH report, log-on to: https://www.health.ny.gov/statistics/facilities/hospital/hospital_acquired_infections/ and
Hospital-Acquired Infections – New York State 2013 at: https://www.health.ny.gov/statistics/facilities/hospital/hospital_acquired_infections/2013/docs/hospital_acquired_infection.pdf