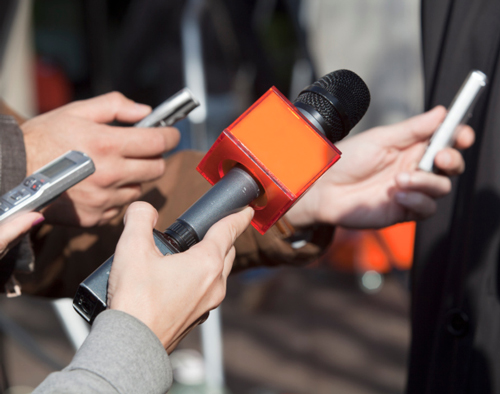 ECMC Receives National Advertising Awards
BUFFALO, NEW YORK – Erie County Medical Center Corporation recently received several advertising/marketing awards from the national publication, Healthcare Marketing Report.
The publication's 36th Annual Healthcare Advertising Awards for ECMC included a: Gold for ECMC 100th Anniversary Video (Digital Video category); Silver for ECMC Service Line Campaign (Integrated Marketing Campaign category); Bronze for ECMC Trauma & Emergency Department Campaign (Health Promotion Program category); and two Merit Awards for an ECMC Service Line Campaign (Television Advertising Series category) and ECMC 100th Anniversary (Television Advertising Single Spot category)
ABOUT ERIE COUNTY MEDICAL CENTER (ECMC) CORPORATION: The ECMC Corporation was established as a New York State Public Benefit Corporation and since 2004 has included an advanced academic medical center with 573 inpatient beds, on- and off-campus health centers, more than 30 outpatient specialty care services and Terrace View, a 390-bed long-term care facility. ECMC is Western New York's only Level 1 Adult Trauma Center, as well as a regional center for burn care, behavioral health services, transplantation, medical oncology and head & neck cancer care, rehabilitation and a major teaching facility for the University at Buffalo. Most ECMC physicians, dentists and pharmacists are dedicated faculty members of the university and/or members of a private practice plan. More Western New York residents are choosing ECMC for exceptional patient care and patient experiences – the difference between healthcare and true care™.