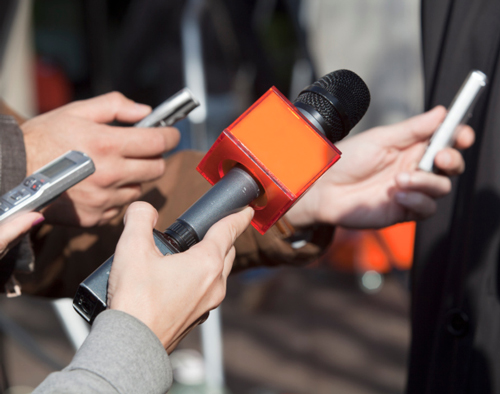 ECMC Receives Cummings Foundation Grant for Trauma Center/Emergency Department Project
James H. Cummings Foundation, Inc. provides $200,000 grant supporting ECMC's planned Trauma Center/Emergency Department modernization effort.
BUFFALO, NEW YORK-Erie County Medical Center (ECMC) Corporation today announced its receipt of a generous $200,000 grant for the hospital's future Trauma Center/Emergency Department from the James H. Cummings Foundation, Inc.
Charles Kreiner, President of the Cummings Foundation said, "The Board fully recognizes the significant and life-saving care that happens in the ECMC Trauma Center/Emergency Department. We are proud to support the renovations that will allow the Center to continue to provide our community with state-of-the-art care when facing life-threatening medical trauma."
Jonathan Dandes, Chair, ECMC Foundation said, "We are thrilled with this very generous grant from the Cummings Foundation and thank the Foundation's Board of Directors and Executive Director Mary Jo Hunt for their support of ECMC's future Trauma Center/Emergency Department. This gift from the Cummings Foundation will make a significant impact on our continuing effort to generate support for this vitally important project."
ECMC Corporation President and CEO Thomas J. Quatroche Jr., PhD said, "ECMC is deeply appreciative to the Cummings Foundation for demonstrating their strong support of our future Trauma Center/Emergency Department and we thank them. This grant underscores the confidence and appreciation the Cummings Foundation has for the life-saving work performed every day by the thousands of ECMC caregivers for the residents of Western New York. To receive such a generous contribution for our capital campaign program highlights the critical role ECMC plays in the overall health and safety of our community."
The James H. Cummings Foundation was established to support the philanthropic vision of its namesake. Throughout its 55-year history, the Foundation has aided countless organizations engaged in advancing charitable interests according to the guidelines and policies espoused by Mr. Cummings. Admired for his unassuming manner, friendly air, and a quiet generosity, Mr. Cummings was dedicated to giving back to the communities he called "home."
As a vital resource to Western New York residents, ECMC's Trauma Center/Emergency Department serves patients for trauma, traditional medical conditions and emergency psychiatric conditions through the area's only 24-hour Comprehensive Psychiatric Emergency Program. It provides the greatest volume of trauma and emergency services in the region, making the construction of a new, state-of-the-art facility imperative.
ECMC's Trauma Center/Emergency Department is a critical learning and training environment for medical students, residents and fellows. It is one of two primary training sites for the University at Buffalo's 48 Emergency Medicine residents as well as residents from Internal Medicine, Anesthesiology and Ear, Nose & Throat. In 2018, UB will welcome its first new class of radiology residents since 2006; ECMC will play a key role in training these residents, expecting to train four radiology residents each year. The new facility features four trauma rooms with an intradepartmental imaging suite. The hospital requested funding from James H. Cummings Foundation, Inc. to support this state-of-the-art radiology suite, which will provide greater efficiency in workflow and multidisciplinary care in which emergency medicine clinicians, radiologists & residents collaborate on diagnosis and treatment.
The new Trauma Center/Emergency Department will address an important community need by expanding capacity to serve more patients annually; build on ECMC's strong and growing relationship with UB; train the next generation of emergency medicine clinicians; and recruit top residents to work in a state-of-the-art setting.
ABOUT JAMES H. CUMMINGS FOUNDATION, INC.: The James H. Cummings Foundation, Inc. is a charitable, not-for-profit corporation organized in New York State in July 1962 for the purpose of complying with certain directions in the will of its founder and namesake. James H. Cummings was resident of Buffalo, NY where he owned and operated a pharmaceutical business, American Ferment Company. Routinely spending 14-hour days working at his desk or in the laboratory, Mr. Cummings built the company's success around a group of proprietary medicines, which carried the trade name, "Caroid."
ABOUT ERIE COUNTY MEDICAL CENTER (ECMC) CORPORATION: The ECMC Corporation was established as a New York State Public Benefit Corporation and since 2004 has included an advanced academic medical center with 583 inpatient beds, on- and off-campus health centers, more than 30 outpatient specialty care services and Terrace View, a 390-bed long-term care facility. ECMC is Western New York's only Level 1 Adult Trauma Center, as well as a regional center for burn care, behavioral health services, transplantation, medical oncology and head & neck cancer care, rehabilitation and a major teaching facility for the University at Buffalo. Most ECMC physicians, dentists and pharmacists are dedicated faculty members of the university and/or members of a private practice plan. More Western New York residents are choosing ECMC for exceptional patient care and patient experiences – the difference between healthcare and true care™.