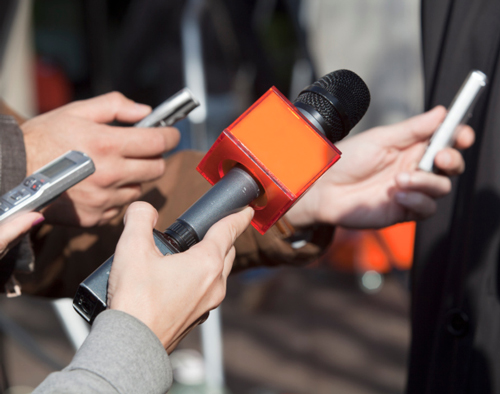 ECMC President and CEO Joins State Panel Developing Recommendations for Reducing Health Care Administrative Costs
BUFFALO, NEW YORK – The New York State Department of Financial Services (DFS) and the New York State Department of Health (DOH) announced recently that Erie County Medical Center (ECMC) Corporation President and CEO Thomas J. Quatroche Jr., PhD has been appointed to the 25-member Health Care Administrative Simplification Workgroup. Dr. Quatroche joins health care industry stakeholders and others on the workgroup from across New York State.
According to the announcement from DFS and DOH, the "…workgroup [will] study and evaluate methods to reduce health care administrative costs and complexities through standardization, simplification, and technology."
Dr. Quatroche said, "I was honored to be asked to serve on this committee created as a result of the Governor's budget initiatives to ensure healthcare dollars continue to be focused on patient care and not unnecessary administrative processes designed to keep dollars from providers. Ultimately, it is my hope patients will benefit by reducing unnecessary prior authorizations, improving access to care, and ensuring healthcare dollars are invested to improve their care."
The workgroup will issue a report to the Superintendent of DFS, the Commissioner of Health, and the New York State Legislature in October 2021.
Areas to be examined by the workgroup include:
Claims submission and attachments;
Preauthorization practices;
Provider credentialing;
Insurance eligibility verification; and
Access to electronic medical records
ABOUT ERIE COUNTY MEDICAL CENTER (ECMC) CORPORATION: The ECMC Corporation was established as a New York State Public Benefit Corporation and since 2004 has included an advanced academic medical center with 573 inpatient beds, on- and off-campus health centers, more than 30 outpatient specialty care services and Terrace View, a 390-bed long-term care facility. ECMC is Western New York's only Level 1 Adult Trauma Center, as well as a regional center for burn care, behavioral health services, transplantation, medical oncology and head & neck cancer care, rehabilitation and a major teaching facility for the University at Buffalo. Most ECMC physicians, dentists and pharmacists are dedicated faculty members of the university and/or members of a private practice plan. More Western New York residents are choosing ECMC for exceptional patient care and patient experiences – the difference between healthcare and true care™.