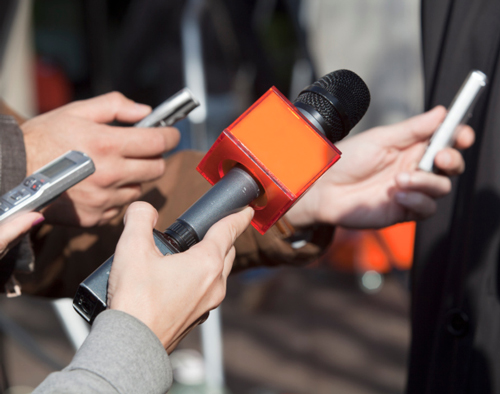 ECMC Prepared for Catholic Health Service Reductions
Longer Emergency Department wait times anticipated at ECMC and partner hospitals Buffalo General Medical Center, Millard Fillmore Suburban Hospital
 Prior to going to the Emergency Department, General Public urged to consult first with their primary care provider, consider using available telemedicine opportunity at ECMC, or visit urgent care centers
BUFFALO, NEW YORK — In light of the impending healthcare service reductions at Mercy Hospital, ECMC, along with its Kaleida Health partners, has made preparations for any patient influx due to patient diversions and the suspension of elective surgeries and other services at Mercy Hospital.
With the possibility of higher emergency room volumes, longer wait times, and stress on bed availability, ECMC recommends patients consider utilizing its Emergency Department telemedicine services. By visiting www.ecmc.edu/ondemand, patients can book emergency medicine consults for a range of conditions, including: allergies, bronchitis, suspected COVID-19, cold and flu, cough, fever, sore throat, sinus infection, eye infection/irritation, rash, hives, upset stomach, heartburn, diarrhea, nausea, vomiting, and other minor ailments. For anyone experiencing critical medical issues like chest pain, stroke symptoms, abdominal pain, injuries, among others – do not delay care and come to ECMC's Emergency Department.
ECMC's Emergency Department and Kaleida Health's emergency rooms (Buffalo General, Millard Suburban, DeGraff Medical Park) remain safe, open and ready to treat emergency patients.
ECMC's Incident Command Center, opened this past weekend, continues to measure and monitor patient volumes throughout the institution to ensure that its high-quality patient care is maintained.
To help minimize the effects of Mercy Hospital's diversion on its staff, and patients in need of critical care services, ECMC recommends patients:
ECMC will continue to implement its contingency planning as a result of increased emergency room volume and reduced bed availability.  Suspension of elective inpatient surgeries, limitations of medical ICU transfers, and reduced hours at outpatient clinics will continue through next week.
To join our ECMC Family and find rewarding opportunities in healthcare, please call 716-898-4948 or visit careers@ecmc.edu. ECMC is now hiring Nurses, CNAs, LPNs, Techs and more.
ABOUT ERIE COUNTY MEDICAL CENTER (ECMC) CORPORATION: The ECMC Corporation was established as a New York State Public Benefit Corporation and since 2004 has included an advanced academic medical center with 583 inpatient beds, on- and off-campus health centers, more than 30 outpatient specialty care services and Terrace View, a 390-bed long-term care facility.  ECMC is Western New York's only Level 1 Adult Trauma Center, as well as a regional center for burn care, behavioral health services, transplantation, medical oncology and head & neck cancer care, rehabilitation and a major teaching facility for the University at Buffalo.  Most ECMC physicians, dentists and pharmacists are dedicated faculty members of the university and/or members of a private practice plan.  More Western New York residents are choosing ECMC for exceptional patient care and patient experiences – the difference between healthcare and true care ™.