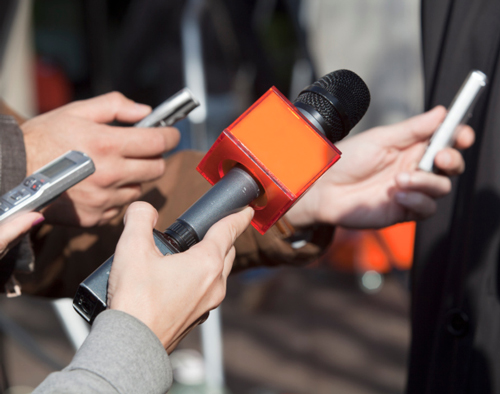 ECMC participating in AstraZeneca Clinical Trial Studies to Treat Head & Neck Cancer Patients with Newest Investigational Product
The Center for Oncology Care Department of Head & Neck and Plastic & Reconstructive Surgery and Medical Oncology at ECMC (Erie County Medical Center) was selected by AstraZeneca to be among the first cancer treatment providers in the nation to take part in a clinical trial with the AstraZeneca investigational product durvalumab (MEDI4736).
AstraZeneca is currently running two Phase II studies in which ECMC is participating to determine the effectiveness and safety of an investigational product in the treatment of patients with recurrent or metastatic squamous cell carcinoma of the head and neck who have progressed during or after treatment with a platinum-containing regimen for recurrent or metastatic disease.
Durvalumab is a monoclonal antibody immune checkpoint inhibitor targeting programmed cell death ligand 1 (PD-L1). Expression of PD-L1 by tumors helps tumors avoid detection by the immune system. Durvalumab blocks this signal, empowering the patient's immune system to attack the cancer. Durvalumab has demonstrated clinical activity in end stage head and neck cancer patients with both PD-L1 positive and negative tumors in phase 1 studies.
Depending on the tumor PD-L1 status, determined at screening, eligible patients will receive monotherapy with either durvalumab or tremelimumab (CTLA-4 inhibitor), or a combination of the two products for up to one year.
The clinical trials are referred to as the "HAWK" and "CONDOR" studies.
HAWK is a Phase II, single arm, multicenter global study assessing the efficacy of durvalumab monotherapy in patients who have confirmed PD-L1 positive tumors. Enrollment is currently active and competitive in nature.    
CONDOR is a Phase II, randomized, 3-arm, multicenter global study. Patients with PD-L1 negative tumors may be randomized to receive either monotherapy with durvalumab or tremelimumab, or durvalumab and tremelimumab in combination. This study will assess the efficacy of both monotherapy regimens and the combination regimen in patients with PD-L1 negative tumors. Enrollment is currently active and competitive in nature.
Patients need to meet specific enrollment criteria to be eligible to participate in either study. Patients who wish to be considered as potential participants in one of these studies should ask their doctor if they could be considered as a participant. Their doctor would then refer the appropriate patient(s) to ECMC for further evaluation for possible participation in one of these studies.
"We are pleased that ECMC was selected as one of a small number of providers to participate in these trials," stated Ritesh Patil, MD, MPH, Oncologist, Jonah Center for Oncology and Hematology at ECMC; and Assistant Professor, Hematology and Oncology, Jacobs School of Medicine and Biomedical Sciences, State University of New York at Buffalo. "More importantly, we are hopeful that with our participation and the participation of the other providers and qualified patients, AstraZeneca will be able to find a new treatment option for patients with recurrent or metastatic squamous cell carcinoma of the head and neck."
Those physicians who treat patients who may be eligible for these studies are invited to provide their patients with the necessary contact information. Physicians and/or their patients may also wish to review the listings for these studies on www.clinicaltrials.gov under ID NCT02207530 and NCT02319044.
For more information about these trials and/or the Center for Oncology Care at ECMC, call 716-898-3698, or visit: www.ecmc.edu
About AstraZeneca: AstraZeneca is a global, innovation-driven biopharmaceutical business that focuses on the discovery, development and commercialization of prescription medicines, primarily for the treatment of cardiovascular, metabolic, respiratory, inflammation, autoimmune, oncology, infection and neuroscience diseases. AstraZeneca operates in over 100 countries and its innovative medicines are used by millions of patients worldwide. For more information please visit: www.astrazeneca.com.
About ECMC Corporation: The Erie County Medical Center (ECMC) Corporation includes an advanced academic medical center (ECMC) with 602 inpatient beds, on- and off-campus health centers, more than 30 outpatient specialty care services and Terrace View, a 390-bed long-term care facility. ECMC is a Level 1 Adult Trauma Center, a regional center for burn care, behavioral health services, transplantation, medical oncology and head & neck cancer care, rehabilitation and a major teaching facility for the University at Buffalo. Most ECMC physicians, dentists and pharmacists are dedicated faculty members of the university and/or members of a private practice plan. More Western New York residents are choosing ECMC for exceptional patient care and patient experiences—the difference between healthcare and true care™.
CONTACT: Joe Cirillo at 716-898-4300 -or- jcirillo@ecmc.edu