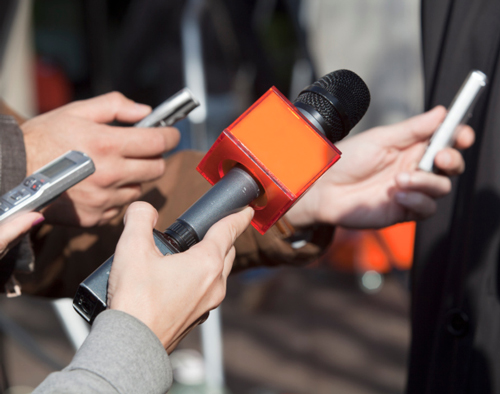 ECMC to participate in "Health, Wealth & Education Expo 2021"
BUFFALO, NEW YORK — As a major sponsor of the Health, Wealth & Education EXPO 2021, Erie County Medical Center (ECMC) Corporation clinicians and other medical center professionals will participate in this culturally diverse informational/educational event.
As explained by WUFO POWER96.5, "…live at Kleinhans Music Hall,…this event will provide an opportunity for major corporations, educational institutions, community organizations, churches, health service providers, and retail businesses to establish a direct…link with consumers."
Cynthia R. Bass, MBA, CDM, Chief Diversity Officer, ECMC, said, "ECMC is pleased to be a major sponsor and to participate in this important community event.  This expo will enable ECMC health care professionals to impart their knowledge and provide valuable health and wellness information and services to guide and assist many of those in attendance."
On Friday, October 15, 2021, ECMC representatives will provide health and wellness education and information to those in attendance throughout the first day of this three-day event.  ECMC participation will include:
"COVID-19 Vaccinations" Live (9:00 A.M. to 9:30 A.M.): Presented by Brian M. Murray, MD, Chief Medical Officer, ECMC Corporation and Charlene J. Ludlow, BSN, MHA, CIC, Vice President and Chief Quality & Safety Officer, ECMC Corporation
ECMC Service/Department Representation:
Diversity, Equity & Inclusion Team
Human Resources
BRAVE (Buffalo Rising Against Violence at ECMC) Program and SNUG ("GUNS" spelled backward) Violence Prevention Program
Trauma Program
MWBE (Minority and Women-owned Business)
COVID-19 Vaccine Pop-Up Clinic on-site
ABOUT ERIE COUNTY MEDICAL CENTER (ECMC) CORPORATION: The ECMC Corporation was established as a New York State Public Benefit Corporation and since 2004 has included an advanced academic medical center with 583 inpatient beds, on- and off-campus health centers, more than 30 outpatient specialty care services and Terrace View, a 390-bed long-term care facility.  ECMC is Western New York's only Level 1 Adult Trauma Center, as well as a regional center for burn care, behavioral health services, transplantation, medical oncology and head & neck cancer care, rehabilitation and a major teaching facility for the University at Buffalo.  Most ECMC physicians, dentists and pharmacists are dedicated faculty members of the university and/or members of a private practice plan.  More Western New York residents are choosing ECMC for exceptional patient care and patient experiences – the difference between healthcare and true care ™.