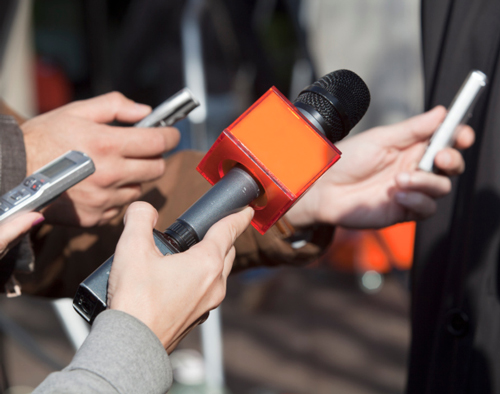 ECMC Opens 22 Private Orthopaedic Rooms – State-of-the-art rooms continue hospital's patient-care efforts
Erie County Medical Center today cut the ribbon on a $12.5 million expansion in the main hospital building to provide 22 state-of-the-art, in-patient, private rooms for orthopedic patient recovery.
The new rooms, approved by the state Health Department, support two continuing trends at the Grider Street health campus: Dramatic growth in orthopedic surgeries – elective and especially joint replacement – and an ongoing revamping of the hospital's physical plant to better meet patient expectations, comfort and care.
"These rooms are as fine as any private hospital rooms in any hospital in the region," said Richard C. Cleland, ECMC president, chief operating officer and interim CEO.  "The demand for these rooms will be met by our growing number of orthopedic patients, especially elective surgeries."
The rooms, in two units, represent a re-distribution not affecting ECMC's total bed count.
They are dedicated to Buffalo restaurateur, philanthropist and former patient Russell J. Salvatore, who contributed $500,000 to the project.  It will be called the Russell J. Salvatore Orthopaedic Unit.  The contribution, to the ECMC Lifeline Foundation, is the single largest gift it ever received.
"Russ has been an amazing benefactor to ECMC, adding his largesse to these rooms as he did in supplying new televisions to many of our surgical in-patient rooms a few years ago," Cleland added.  "He knows how much these new rooms mean to our staff, our patients and their families."
This renovation is on ECMC's sixth floor, which previously housed skilled nursing patients who moved to the new Terrace View Long-Term Care Facility on ECMC's campus.  In addition to the 22 private patient rooms, the floor will include a physical therapy rehabilitation area, space for patient pre-surgery orthopedic educational classes, additional rooms for resident interaction and teaching and other ancillary space.
"ECMC is already an amazing hospital with the best-possible care and I'm just pleased to be able to support future orthopedic patients as I was supported when I was here," Salvatore said.
Demand for elective orthopedic surgical services has grown substantially, especially among patients who need total joint replacement.  During the three-year period 2011 to 2013, ECMC's total inpatient surgical volume consisted of 12,840 cases marked by substantial growth each year; i.e., a 7.5% increase from 2011 to 2013.  Also for the three-year period, ECMC had 5,768 orthopedic cases (13.4% increase from 2011 to 2013) and 1,936 total joint procedures marked by a 60.4% increase from 2011 to 2013.
"ECMC is a special place, with dedicated caregivers, physicians, and now we have a beautiful environment conducive to healing for our patients," said Dr. Phil Stegemann, clinical director of ECMC Orthopaedics, "The patient has always been at the center of the care we delivered, and this new floor takes this level of commitment to the patient to a whole other level."
ECMC sought state approval for the new space to meet the growing patient demand and provide a better experience for the patient.  In addition, as patient satisfaction improves, this will be a factor in retaining and recruiting new orthopedic physicians.  It opens officially March 18.
ECMC opened the $27 million Regional Center of Excellence for Transplantation & Kidney Care is 2012, the $103 million Terrace View in 2013, and the $35 million consolidated behavioral health center in 2014.
With an estimated overall economic impact on the region of $750 million, ECMC had total revenues in 2014 of nearly $600 million and does not receive a subsidy from Erie County.