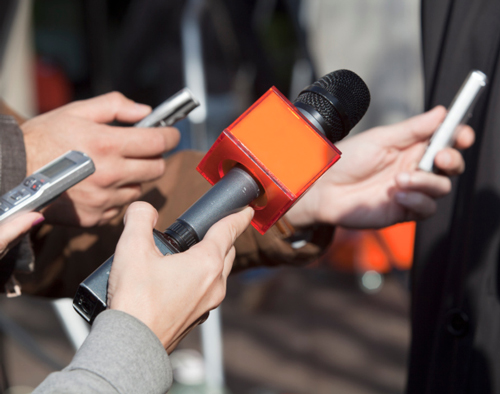 ECMC & NYS Division of Criminal Justice Services (DCJS) Collaborate Further to Help Reduce Gun Violence & Improve Services for Area Victims
DCJS Awards two recent grants to SNUG street outreach program and BRAVE hospital-based gun violence intervention program totaling $855,000. To date, total grant funding from various sources for ECMC SNUG & BRAVE programs amounts to $4,344,242.89
BUFFALO, NEW YORK—Erie County Medical Center (ECMC) Corporation and the New York State Division of Criminal Justice Services (DCJS) continue to collaborate to address the gun violence state of emergency in New York State, which was extended to December 22nd. In ongoing support of the state's SNUG Street Outreach and BRAVE (Buffalo Rising Against Violence at ECMC) programs, the state has committed to addressing gun violence with a combination of street outreach and data-driven programming.
Two recent grants from DCJS will support two SNUG/ BRAVE programs:
DCJS on Nov. 10, 2021 announced funding for SNUG through the Department of Labor – Work Force Innovation and Opportunity Act in the amount of $406,000 to be utilized through June 30, 2022. This funding is allocated for the hiring of five outreach workers (two already hired) and two outreach worker supervisors.
DCJS also announced on Nov. 20, 2021 $449,000 in additional funding for 2022 to support ECMC's BRAVE program, which is the region's only full service hospital-based violence intervention program. This grant will expand on existing services to fund the hiring of one social worker, three hospital responders, and one part time mental health professional.
Since 2019, the BRAVE/ECMC and BRAVE/ECMC/SNUG programs have secured over $4.3 million in funding from multiple sources. Funds have come from: DCJS, Victims of Crime Act (VOCA), and VAWA/STOP (Violence Against Women Act). Together, these funds support BRAVE and SNUG, the vital community-based street outreach program. Both programs serve victims of gun violence, assaults, domestic violence and elder abuse.
DCJS Acting Commissioner Rossana Rosado said, "Gun violence has a devastating effect on individuals, families and entire communities, inflicting physical, emotional and financial damage on all who are impacted. I am thankful for ECMC's partnership and Governor Hochul's commitment to expanding funding for BRAVE, SNUG and violence interruption programs across New York State. She and I share an unwavering commitment to reducing gun violence, helping those affected to heal and providing individuals with new paths to brighter futures.
ECMC President and CEO Thomas J. Quatroche Jr., Ph.D., said, "We are grateful to New York State's Division of Criminal Justice Services for this funding for the SNUG and BRAVE programs. As our region's only Level 1 Adult Trauma Center, we are committed to developing and expanding these programs to provide these critically important services to help victims of violence in our community."
ECMC BRAVE and SNUG Director/Site Administrator Paula Kovanic Spiro, MPH, LMSW,   said, "We are extremely thankful that Governor Hochul and DCJS have invested in our community as we continue to face increased gun violence. Supporting an empirically validated combination of violence interrupters, hospital programming and culturally driven interventions will allow us to address the trauma experienced by so many victims and families in Buffalo and our surrounding communities."
In June 2021, ECMC announced the collaboration between the state's SNUG Street Outreach program and BRAVE (Buffalo Rising Against Violence at ECMC). The endeavor expands the existing work of both programs to further reduce gun violence and improve services to victims of violent crime in the Buffalo area. BRAVE is the region's only hospital-based violence intervention program (HVIP) and SNUG is New York State's program that treats gun violence as a public health issue, using credible messengers to interrupt the cycle of retaliation, addressing the trauma individuals face due to long-term exposure to violence, and providing services to improve lives and strengthen neighborhoods impacted by crime. The partnership allows BRAVE and SNUG to reach victims of gun violence at the time of traumatic injury. SNUG's outreach workers, social workers and case managers work with ECMC professionals by combining medical treatment and recovery with opportunities such as job training, education, and community events, as well as counseling, social services, and case management to change attitudes about guns and violence and help prevent future involvement in violence.
A unique collaboration between DCJS and the New York State Office of Victim Services funds and supports the SNUG program in Buffalo and 11 other communities across the state: Albany, the Bronx, Hempstead, Mt. Vernon, Newburgh, Poughkeepsie, Rochester, Syracuse, Troy, Yonkers and Wyandanch. In addition to state funding for street outreach work, the program uses federal Victims of Crime Act (VOCA) funding to provide SNUG participants, outreach workers and victims of violence in these communities with trauma-informed counseling, support groups, advocacy and other assistance. Also funded by the state Office of Victim Services, BRAVE is one of more than 2000 victim assistance programs that provide direct services, including advocacy, legal help, counseling and emergency shelter, to victims of crime and their families.
New York State Governor Hochul has allocated significant grant funding to fight gun violence.  For more information, visit: https://www.criminaljustice.ny.gov/pio/press_releases/2021-11-22_pressrelease.html
https://www.governor.ny.gov/news/governor-hochul-announces-state-has-provided-30-million-grants-fight-gun-violence-over-last
About Erie County Medical Center (ECMC) Corporation: The ECMC Corporation was established as a New York State Public Benefit Corporation and since 2004 has included an advanced academic medical center with 573 inpatient beds, on- and off-campus health centers, more than 30 outpatient specialty care services and Terrace View, a 390-bed long-term care facility. ECMC is Western New York's only Level 1 Adult Trauma Center, as well as a regional center for burn care, behavioral health services, transplantation, medical oncology and head & neck cancer care, rehabilitation and a major teaching facility for the University at Buffalo. Most ECMC physicians, dentists and pharmacists are dedicated faculty members of the university and/or members of a private practice plan. More Western New York residents are choosing ECMC for exceptional patient care and patient experiences – the difference between healthcare and true care™.
About the New York State Division of Criminal Justice Services: DCJS is a multi-function criminal justice support agency with a variety of responsibilities: law enforcement training; collection and analysis of statewide crime data; maintenance of criminal history information and fingerprint files; administrative oversight of the state's DNA databank, in partnership with the New York State Police; funding and oversight of probation and community correction programs; administration of federal and state criminal and youth justice funds coordination of youth justice policies; support of criminal justice-related agencies across the state; and administration of the state's Sex Offender Registry and the state's Missing Persons Clearinghouse