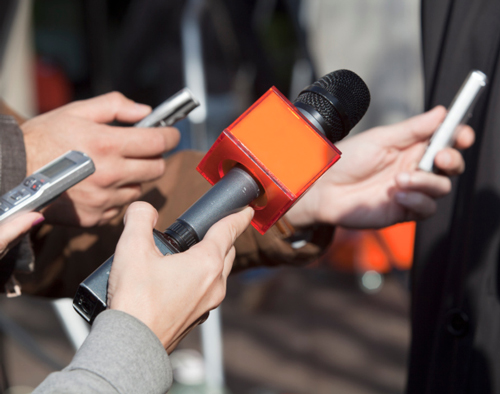 ECMC Named Among Best Hospitals for Patient Safety
Women's Choice Award© Cites ECMC for female patient satisfaction and clinical excellence
BUFFALO, NEW YORK; March 16, 2016 — The Erie County Medical Center has received the 2016 Women's Choice Award© as one of America's Best Hospitals for Patient Safety. This evidence-based designation is the only patient safety award that identifies the country's best healthcare institutions based on robust criteria that considers female patient satisfaction and clinical excellence.
Thomas J. Quatroche, Jr., Ph.D., ECMC President and CEO said, "Receiving this recognition from The Women's Choice Award© is another testament of ECMC's commitment to the best possible healthcare for anyone who seeks our services. A positive patient experience and quality services are our highest priorities, which are reflected among the over 3,000 exceptional and skilled caregivers who everyday work to meet the needs of our patients."
The list of over 472 award winners, including ECMC, represents hospitals that have exceptional performance in limiting a wide range of hospital- associated infections and complications from surgery and medical treatment.
Delia Passi, Founder and CEO of the Women's Choice Award said, "We honor ECMC for being named and recognized as a hospital of choice among women, for it represents the strongest and most important consumer message in today's healthcare marketplace when considering that women account for 90% of all healthcare decisions. Improving patient safety is not only a matter of error prevention; it's a focused effort to create the safest patient experience."
For more information on the 2016 America's Best Hospitals for Patient Safety visit http://www.womenschoiceaward.com/awarded/healthcare/.
Hospitals that have earned this award have had a low incidence of problems arising from surgical errors and infections. The hospitals that report their frequency to The Centers for Medicare and Medicaid Services (CMS) are ranked for each of the following eleven measures:
Deaths among patients with serious treatable complications after surgery,
Collapsed lung due to medical treatment,
Serious blood clots after surgery,
A wound that splits open after surgery on the abdomen or pelvis,
Accidental cuts and tears from medical treatment,
Serious complications,
Central line-associated blood stream infections (CLABSI),
Catheter-Associated Urinary Tract Infections (CAUTI),
Surgical Site Infection from colon surgery (SSI: Colon),
Methicillin-resistant Staphylococcus Aureus (MRSA) blood laboratory-identified events (bloodstream infections), and
Clostridium difficile (C.diff.) laboratory-identified events (intestinal infections).
Hospitals can be eliminated from consideration for the following reasons:
Not reporting on at least 4 of the surgical complication measures (1-6) or 4 of the infection measures (7-11),
Having a patient recommendation rating in the bottom 25% nationally,
Receiving a CMS rating of "Worse than the U.S. National Rate" for any of the above measures
Not implementing Safe Surgery Checklists.
For the remaining hospitals, the Women's Choice Award (WCA) averaged their rankings for all the measures (weighted slightly toward surgical errors as a result of the WCA's women's survey) and cut off the award list only including those that averaged in the top half nationally.
ABOUT THE WOMEN'S CHOICE AWARD©

The Women's Choice Award© is a trusted referral source, empowering women to make smart healthcare choices by identifying the country's best healthcare institutions based on robust criteria that consider female patient satisfaction and clinical excellence. The Women's Choice Award was recently honored as #1088 on the INC 5000 List of America's Fastest-Growing Private Companies in 2015, as well as selected from more than 500 nominees for Florida Companies to Watch in 2015, a statewide program managed by GrowFL which celebrates the Florida's top second stage companies.  Visit www.womenschoiceaward.com to learn more.
ABOUT ERIE COUNTY MEDICAL CENTER (ECMC) CORPORATION: The ECMC Corporation includes an advanced academic medical center (ECMC) with 602 inpatient beds, on- and off-campus health centers, more than 30 outpatient specialty care services and Terrace View, a 390-bed long-term care facility. ECMC is a Level 1 Adult Trauma Center, a regional center for burn care, behavioral health services, transplantation, medical oncology and head & neck cancer care, rehabilitation and a major teaching facility for the University at Buffalo. Most ECMC physicians, dentists and pharmacists are dedicated faculty members of the university and/or members of a private practice plan. More Western New York residents are choosing ECMC for exceptional patient care and patient experiences—the difference between healthcare and true care™.
CONTACTS:
Peter Cutler at 716-898-6505 or pcutler@ecmc.edu
VP, Communications and External Affairs
Joe Cirillo at 716-898-4300 or jcirillo@ecmc.edu
Director, Public Relations and Communications