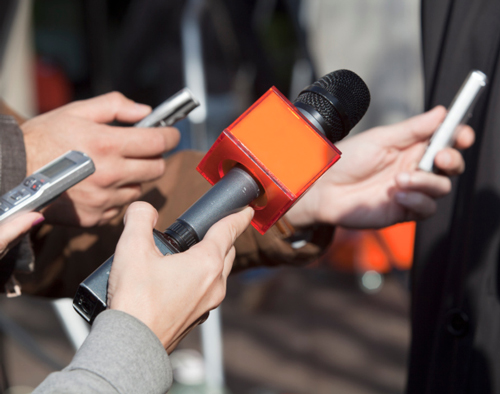 ECMC Medical Intensive Care Unit Receives National Award Of Excellence
ECMC's MICU now one of thirteen intensive care units statewide to receive American Association of Critical Care Nurses (AACN) Silver-Level Beacon Award for Excellence

BUFFALO, NEW YORK-Erie County Medical Center (ECMC) Corporation today announced that the hospital's Medical Intensive Care Unit (MICU) has been awarded a silver-level American Association of Critical Care Nurses (AACN) Beacon Award for Excellence, which is a three-year designation highlighting the Unit's achievement of exceptional care through improved outcomes and greater overall patient satisfaction.
ECMC Corporation President and CEO Thomas J. Quatroche Jr., PhD said, "The MICU's dedicated caregivers represent the very best in providing quality care to the patients they serve. Receiving this high-level national recognition highlights again the exceptional professionalism and skill of our entire ECMC family. This prestigious national award recognizes our MICU caregivers who have successfully and consistently improved patient outcomes. Our MICU is now one of 13 such units across New York State to receive a silver-level three-year award/designation, which further underscores the high-level patient care performed every day by all who work in this Unit."
Established in 2003, AACN's Beacon Award for Excellence signifies continuous learning and effective systems to achieve optimal patient care. ECMC's MICU earned the silver-level award by meeting the following evidenced-based criteria: Leadership Structures & Systems; Appropriate Staffing & Staff Engagement; Effective Communication, Knowledge Management, Learning & Development; Evidenced-Based Practice & Process; and Outcome Measurement.
ECMC's MICU, along with other awardees, will be honored at AACN's 2018 National Teaching Institute & Critical Care Exposition, which is the world's largest educational trade show for nurses who care for acutely and critically ill patients and their families.
ABOUT American Association of Critical Care Nurses' (AACN): Founded in 1969, the AACN is a specialty nursing organization committed to a healthcare system driven by the needs of patients and families where critical care nurses make their optimal contribution. The Beacon Award of Excellence was introduced in 2003 for the AACN's Critical Care Excellence program with tools to assist critical care units on their path to excellence, honoring individual units that excel in all aspects of patient care.
ABOUT ERIE COUNTY MEDICAL CENTER (ECMC) CORPORATION: The ECMC Corporation was established as a New York State Public Benefit Corporation and since 2004 has included an advanced academic medical center with 583 inpatient beds, on- and off-campus health centers, more than 30 outpatient specialty care services and Terrace View, a 390-bed long-term care facility. ECMC is Western New York's only Level 1 Adult Trauma Center, as well as a regional center for burn care, behavioral health services, transplantation, medical oncology and head & neck cancer care, rehabilitation and a major teaching facility for the University at Buffalo. Most ECMC physicians, dentists and pharmacists are dedicated faculty members of the university and/or members of a private practice plan. More Western New York residents are choosing ECMC for exceptional patient care and patient experiences – the difference between healthcare and true care™.